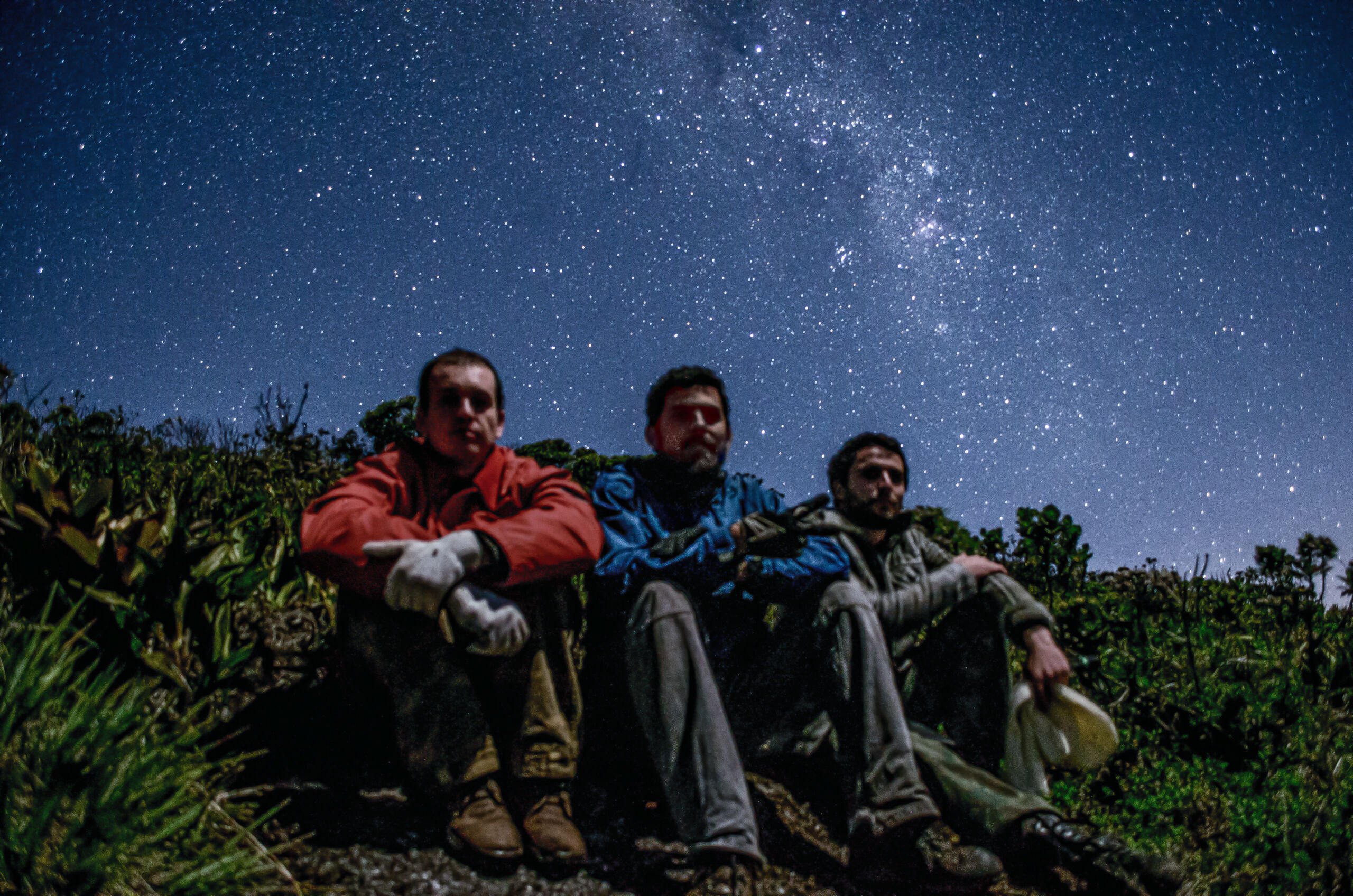 About
Desengano State Park (Parque Estadual do Desengano [PED] in Portuguese, created by Law-Decree #250 on April 13th, 1970), is considered as the first park created by the State Government of Rio de Janeiro and is one of the most important forest fragments in Serra do Mar (mountainous region). It's located in the natural domain of the Atlantic Forest and includes areas of dense ombrophilous forest, seasonal semi-deciduous forest, and high mountain grasslands. PED currently has a flora list containing 1,321 species, of which, 58 are endangered species (Ordinance MMA / 443) and 81 are endemic species of the Rio de Janeiro State.
Access to the Park is allowed 24 hours a day. For entry after 5 PM, the visitor needs to sign a "visiting responsibility term" at the PED Visitor Center. PED provides incredible sensations of experiences in its different trails, waterfalls, and other attractions for public use. Visitors can also indulge in activities such as climbing, birdwatching, adventure tourism, horseback riding, stargazing, as well as experiencing one's connection with raw nature and deep silence.
At night, the main attraction is the brilliant sky with breathtaking views of the stars above. The overall average readings of night sky quality at Desengano State Park is 21.75 magnitudes/ arcsecond2, indicating that the Milky Way is clearly visible and full of striking light and color. The Dark Sky Park has the total absence of artificial lighting and is located between valleys, hills, and vegetation, which results in a process of total isolation from external lighting. In the months between May and August, the sky is completely clear of cloud interference. The best location to enjoy stargazing experiences will be the Morumbeca dos Marreiros sector. This is the only area that is possible to access the park by motorized vehicles and is also the one that has the best infrastructure for receiving visitors. Visitors aiming to enjoy the dark sky experience will be encouraged to do it through the implementation of the "Astronomical Program," created and developed by Inea, which promotes activities such as stargazing and hiking under the dark sky. Another activity that will be conducted by PED's partner, the Clube de Astronomia Loius Cruls, is the "Outdoor Planetarium." In an open amphitheater, people are invited to identify the planets and the main visible constellations. Green lights and subtitles will be used to help people with the identification of constellations, planets, the moon, and the sun.
To show their commitment to protecting the night sky, PED upgraded all 78 light fixtures and removed 3 unnecessary existing lighting fixtures at the visitor center with 2300K amber lamps and fully shielded fixtures by creating and installing coverings made from recycled materials. Additionally, interpretive environmental education activities provide several opportunities to educate visitors on proper lighting retrofits, including watching a video with solutions, monitoring light pollution with SQM-L devices, and comparing the quality of dark sky in areas without light and areas with light (notably the retrofitted lights at the headquarters in Santa Maria Madalena).
Designated
2021
Category
International Dark Sky Park
Address
Avenida José Danta dos Santos, 35
Horto Central Florestal Santos Lima, Santa Maria Madalena
RJ, 28770-000, Brazil
Google Map
Contact
Marcelo Souza
Website
Tel.: +55 22 25613072
Land Area
1419.21 km2
Social Media
Inea
Secretary of State for the Environment
Desengano State Park
Clube de Astronomia Louis Cruls
Documents
Weather
Click here to find ideal environmental conditions for viewing the night sky at Desengano State Park (-21.90803, -41.938019). Don't forget to plan your trip during the new moon and astronomical twilight to enhance the viewing experience!