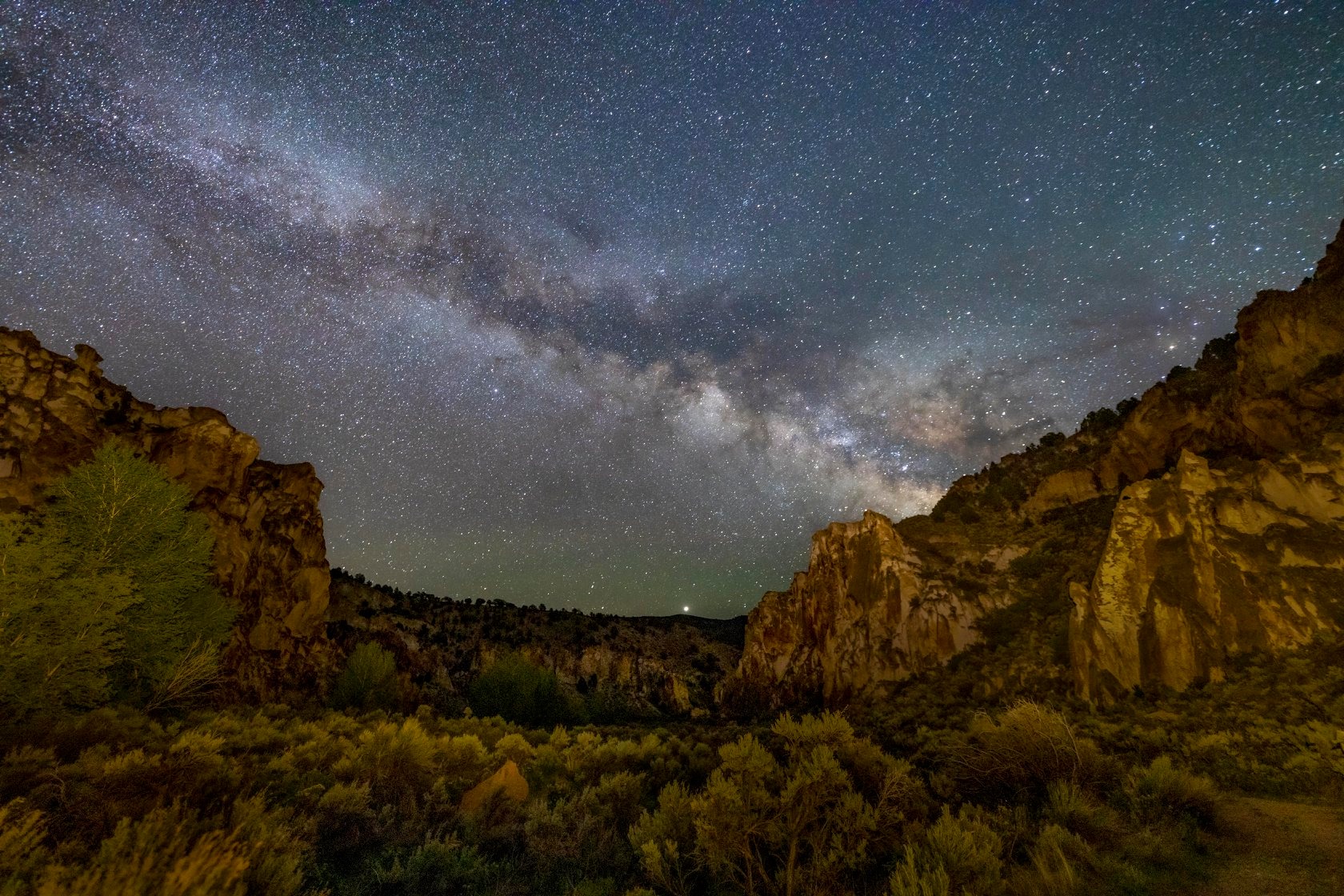 About
Established in 1987, Fremont Indian State Park encompasses 1,200 acres of land within Clear Creek Canyon at the juncture of the Great Basin and the Colorado Plateau. The canyon and surrounding mountains serve as extremely effective light pollution buffers for the park. The ancient residents lived in the area from about 400 A.D. to 1350 A.D. left behind unique structures, figurines, tools, pottery, baskets, textiles, jewelry, and other artifacts. These former inhabitants also carved and painted thousands of intricate images on the canyon walls. Many of these panels portray celestial bodies and appear to record Fremont's seasonal interactions with astronomical phenomena. Since its founding, the park has hosted astronomical events such as star parties, "Astrofests," and archaeoastronomical observances. In early 2016, park staff made the decision to incorporate dark sky stewardship and interpretation into their operations and public education offerings.
Designated
2021
Category
International Dark Sky Park
Address
3820 Clear Creek Canyon Rd
Sevier, UT 84766
USA
Google Maps
Contact
Kevin Taylor
Website
Tel.: +1(435)527-4631
Land Area
4 km2
Documents
Weather
Click here to find ideal environmental conditions for viewing the night sky at Fremont Indian State Park (38.57558, -112.33556). Don't forget to plan your trip during the new moon and astronomical twilight to enhance the viewing experience!