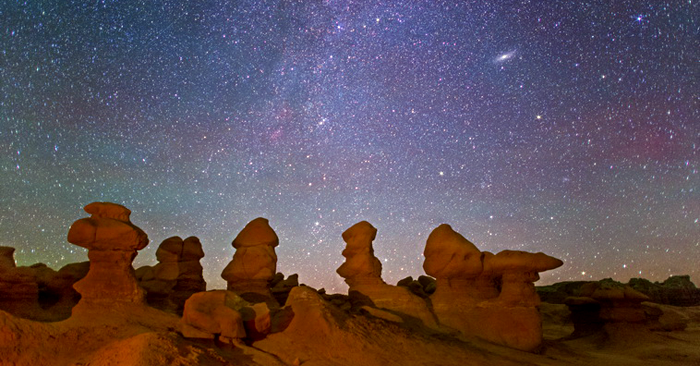 About
Goblin Valley State Park is situated on 1,479 hectares (3,654 acres) of land at the edge of the San Rafael Swell in southeastern Utah, U.S. It is best known for its remarkable local topography, much of which consists of thousands of 'hoodoos', freestanding erosional pinnacles capped by durable sandstone rock layers protecting material beneath them. The structures, known locally as "goblins," take on a variety of fantastical shapes and stand as high as several meters. Along with Bryce Canyon National Park, 300 kilometers (185 miles) to the southwest, Goblin Valley has some of the highest densities of hoodoos anywhere in the world.
The Park's location in a remote corner of the Colorado Plateau and away from major urban centers yields a dark-sky resource that is comparable in quality to several Gold-tier IDA Dark Sky Parks in the region, such as Natural Bridges National Monument, Capitol Reef National Park, and Canyonlands National Park. Goblin Valley attracts far fewer visitors than its higher-profile neighbors, but those who choose to visit this out-of-the-way gem are rewarded with nighttime views of the same spectacular skies and much smaller crowds. Park leadership and staff have committed to preserving the quality of local night skies and have developed a modest but effective outreach program that draws visitor attention to the fact that "half the park is after dark".
Designated
2016
Category
Dark Sky Park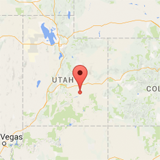 Address
18630 Goblin Valley Road
Green River, UT 84525 USA
Google Maps
Contact
Mr. James Wells
Website
Tel.: +1 435-275-4584
Land Area
14.8 km2
Documents
Weather
Click here to find ideal environmental conditions for viewing the night sky at Goblin Valley State Park (38.56667,-110.71). Don't forget to plan your trip during the new moon and astronomical twilight to enhance the viewing experience!