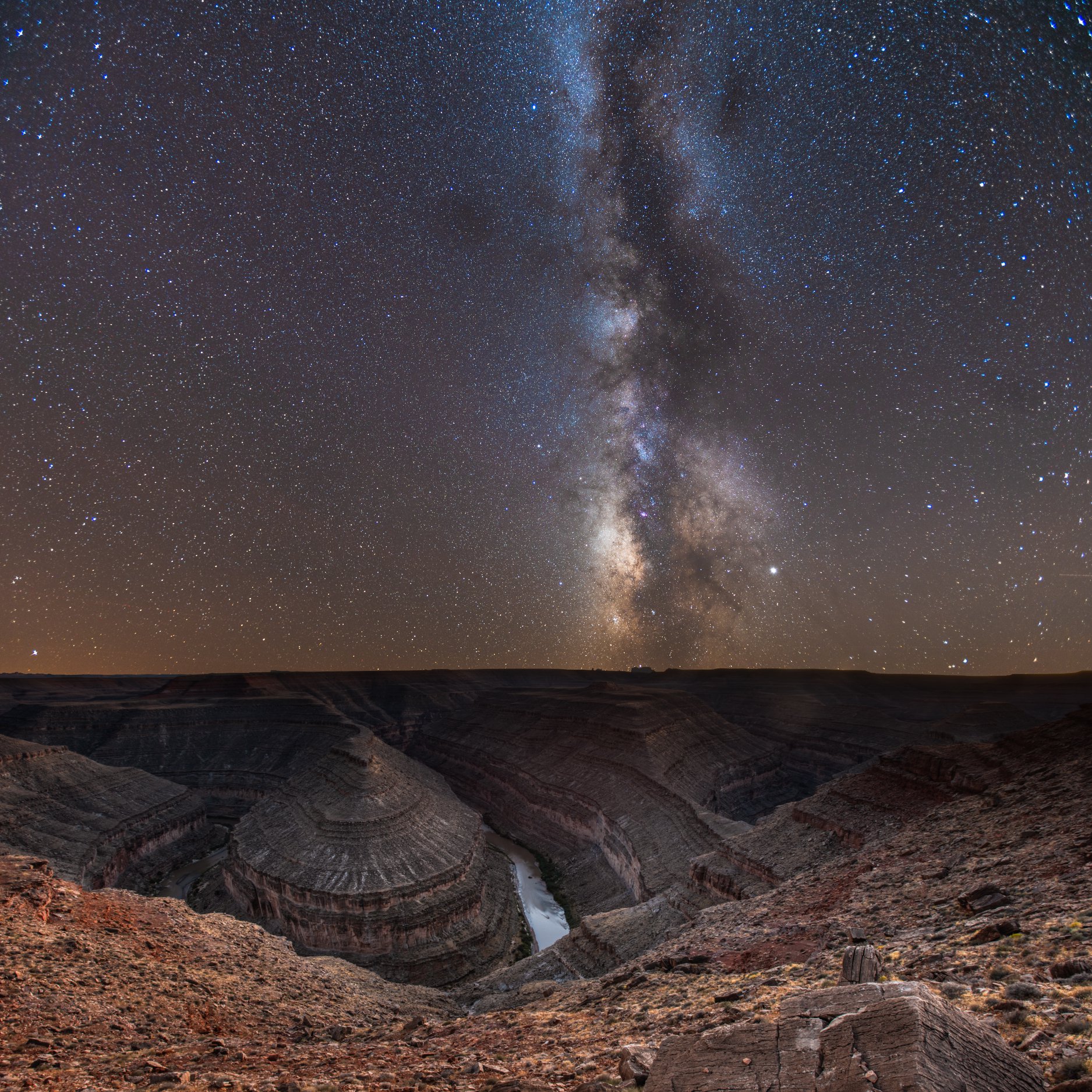 About
Goosenecks State Park offers a 1,000-foot vertical view of 300 million years of Earth's geological history and a 360-degree vista of the heavens. The park's most famous feature is its view of a rare entrenched meander. Goosenecks' night skies rival its sensational geological formations. The park's remote, high desert location provides intimate access to exceptionally dark skies. Hercules Cluster M13, the Andromeda Galaxy, the Double Star Cluster, and Sagittarius Star Clouds in the Milky Way can be viewed here with the naked eye. People from around the world travel to this primitive park to be able to immerse themselves in its terrestrial and celestial magnificence. Throughout the year, special events are held such as dark sky parties and interpretive programs to help visitors truly appreciate what they see when they gaze at the stars in the natural darkness of Goosenecks State Park.
Designated
2021
Category
International Dark Sky Park
Address
UT-316,
Mexican Hat, UT 84531
USA
Google Maps
Contact
Chris Hanson
Website
Tel.: +1(435)678-2238
Land Area
0.1 km2
Documents
Weather
Click here to find ideal environmental conditions for viewing the night sky at Goosenecks State Park (37.17297, -109.92611). Don't forget to plan your trip during the new moon and astronomical twilight to enhance the viewing experience!