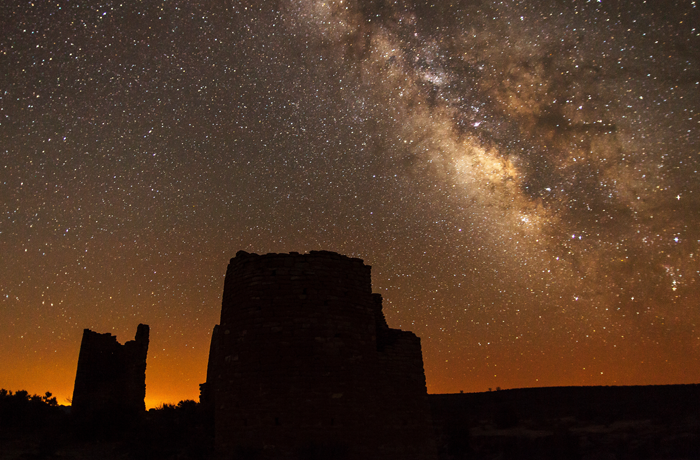 About
Hovenweep National Monument consists of 318 hectares of federal lands divided across six non-contiguous units along the Utah-Colorado border in the western U.S., with one unit on the territory of the Navajo Nation. The monument's name means "deserted valley" in the native Western and Southern Numic languages, indicative of its extremely remote, harsh character. It was established by presidential proclamation in 1923 to protect the ruins of Native American villages, built during the Pueblo II-III phases (A.D. 900-1350) of Southwest prehistory over a 20-mile range on both sides of the state line. The eponymous multi-story stone structures at the Square Tower unit are emblematic of the monument, and the alignment of Hovenweep Castle defines a solar calendar device used by the builders to reckon the passage of the seasons, important to subsistence farming in the harsh climate of the Colorado Plateau.
Hovenweep enjoys dark, natural night skies on account of its geographic isolation in a part of the U.S. that has a very low population density. Its Gold-tier – the darkest of the three tiers – skies afford both a respite from the busy, everyday life of populated areas, and a natural nighttime experience. The monument management has taken steps to ensure these qualities endure for many years to come.
Designated
2014
Category
Dark Sky Park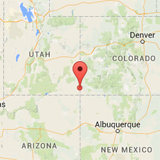 Address
Utah and Colorado, USA
Google Maps
Contact
Land Area
3.1 km2
Documents
Application
Announcement
Lighting Management Plan
Annual Reports
Weather
Click here to find ideal environmental conditions for viewing the night sky at Hovenweep National Monument (37.38355, -109.0725). Don't forget to plan your trip during the new moon and astronomical twilight to enhance the viewing experience!