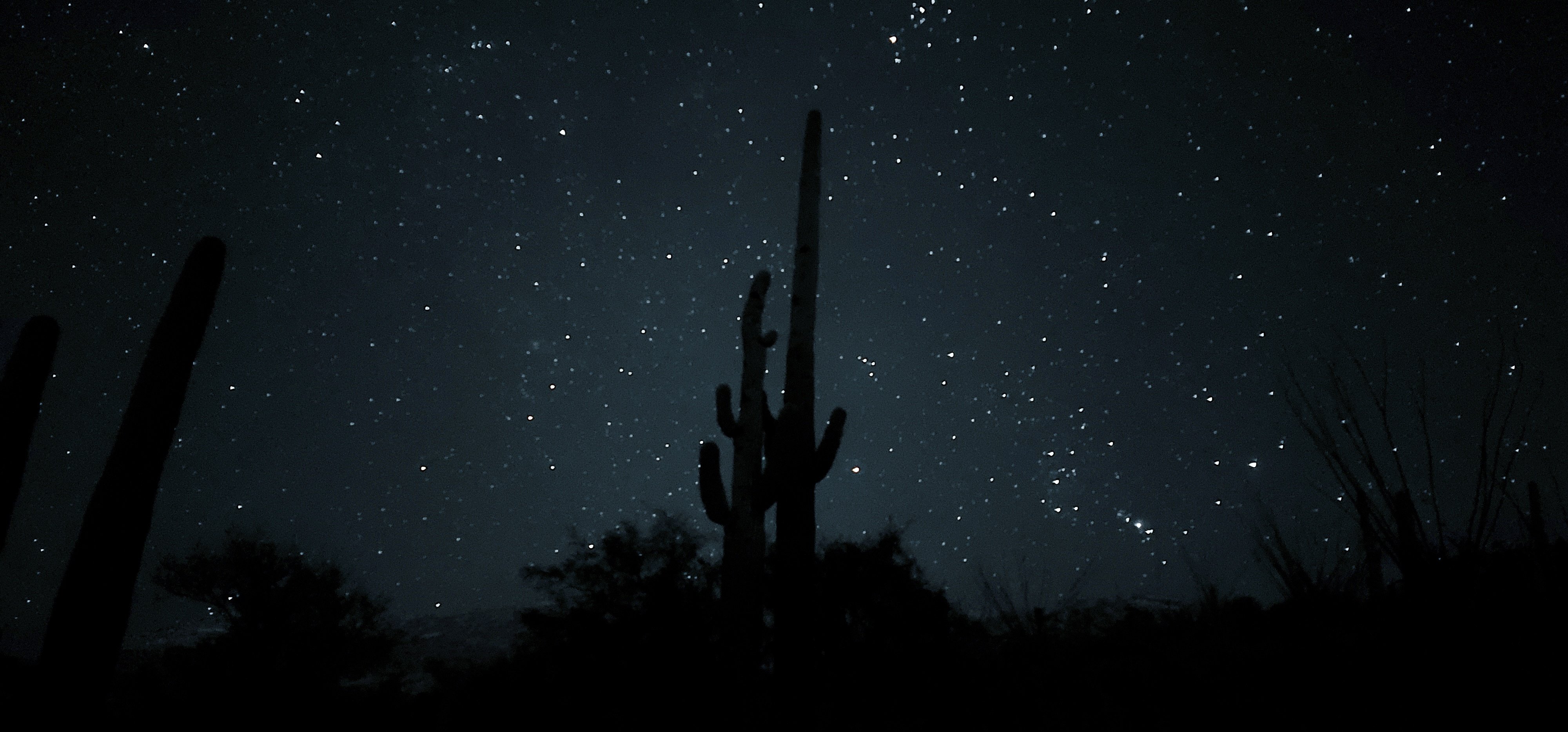 About
Saguaro National Park is located in Tucson, Arizona, United States. The park is divided into two discontiguous units: Saguaro National Park East (Rincon Mountain District) and Saguaro National Park West (Tucson Mountain District). Collectively, they protect and showcase the majestic Saguaro cactus, an iconic symbol of the American Southwest, diverse flora, fauna, and significant cultural resources.
Characterized by rugged desert terrain, the units cover two mountain ranges on the outskirts of the city of Tucson with an estimated population of 545,000 people. Visitors can spend a day hiking to the peaks of the Tucson Mountains or a week venturing through the eastern range in the Rincon Mountains, towering over the city at 8,000 feet.
The park has spent years reducing human-made light to create a dark space to allow visitors and animals alike to take refuge. The site's lighting management plan and lighting retrofits made over the years follow DarkSky's Five Principles for Responsible Outdoor Lighting. While urban expansion and development in the city present an ongoing threat to Saguaro National Park, the city and county have implemented outdoor lighting regulations to reduce light pollution from surrounding communities, further helping to protect the park and minimize the effects of glare. Large undeveloped areas surround the park and serve as buffers for both units. The presence of prominent local observatories nearby significantly influences municipal and county lighting regulations and provides excellent collaboration and education opportunities.
As the headquarters of DarkSky International, Tucson is well-positioned to raise awareness, knowledge, and interest in dark skies and lighting practices among a large and growing population. Its proximity to several world-class observatories and other International Dark Sky Places offers the potential to expand local advocacy and interest in preserving and celebrating the night sky.
Saguaro National Park is open to the public daily and offers opportunities for outdoor recreation, wildlife viewing, birding, biking, camping, stargazing, and educational programs and events.
Designated
2023
Category
Urban Night Sky Place
Address
Saguaro National Park
3693 S Old Spanish Trail
Tucson, AZ 85730
Google Maps
Contact
Documents
Application
Announcement
Annual Reports
Weather
Click here to find ideal environmental conditions for enjoying dark skies in Tucson, AZ (32.17,-110.62).