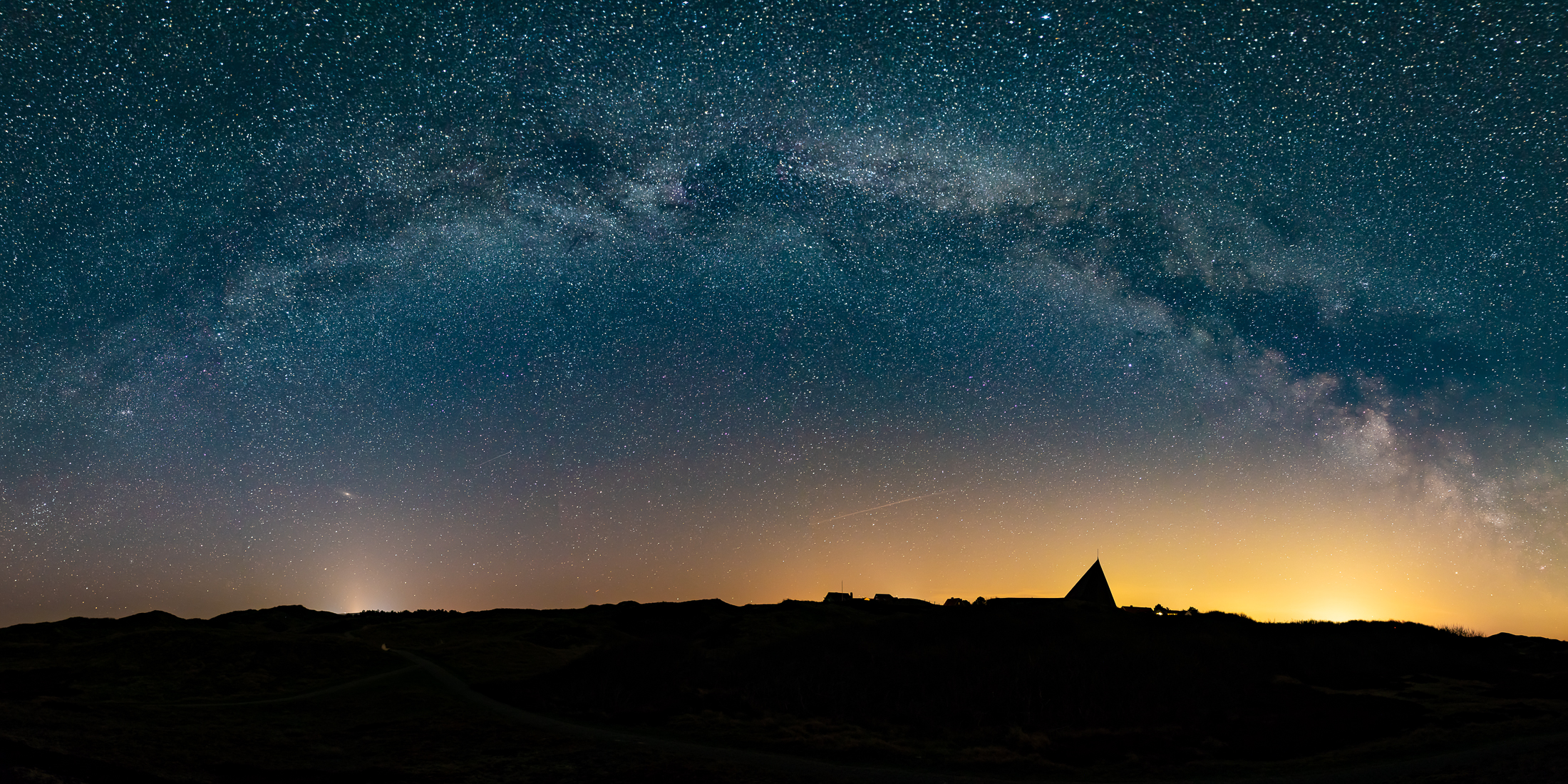 About
Spiekeroog Star Island is one of the East Frisian Islands in the German National Park Niedersächsisches Wattenmeer, which is located in the federal state of Lower Saxony. The island is part of the UNESCO Wadden Sea World Heritage, which is the largest tidal flat system in the world. In the Wadden Sea, the life of animals and plants is dominated by the tides, and thus by the courses of the sun and the moon. In most regions of the Wadden Sea, there is hardly any artificial light and the night is still so dark that it is governed by the moonlight. From satellite imagery and ground-based sky brightness measurements, Spiekeroog is identified as one of the darkest places in Germany with sky brightness values as high as 22 mag/arcsec².
The reduction of light emissions in the Wadden Sea area was formulated in the cross-border initiative of the Leeuwarden Declaration of 2018, signed by the Ministers of the Environment of the Netherlands, Denmark, and Germany. Here, Dutch and German partners in the Frisian Wadden Sea area are working together to develop and implement environmentally friendly and sustainable tourism to preserve and protect the Wadden Sea ecosystem. As a Star Island, Spiekeroog can become a best practice example for other communities in the region by demonstrating how emissions of unnecessary light can be reduced and securing a place where humans and nature sustainably coexist.
Designated
2021
Category
International Dark Sky Community
Address
Gemeinde Spiekeroog
Westerloog 2
26474 Spiekeroog, Germany
Google Maps
Contact
Patrick Kösters
Website
Tel.: +49 (0) 4976 999 39-10
Land Area
18.3 km2
Documents
Weather
Click here to find ideal environmental conditions for viewing the night sky in Spiekeroog Star Island, Germany (53.769534, 7.697902). Don't forget to plan your trip during the new moon and astronomical twilight to enhance the viewing experience!