News
News
Dr. T.K. Lawless Park, Michigan, Designated International Dark Sky Park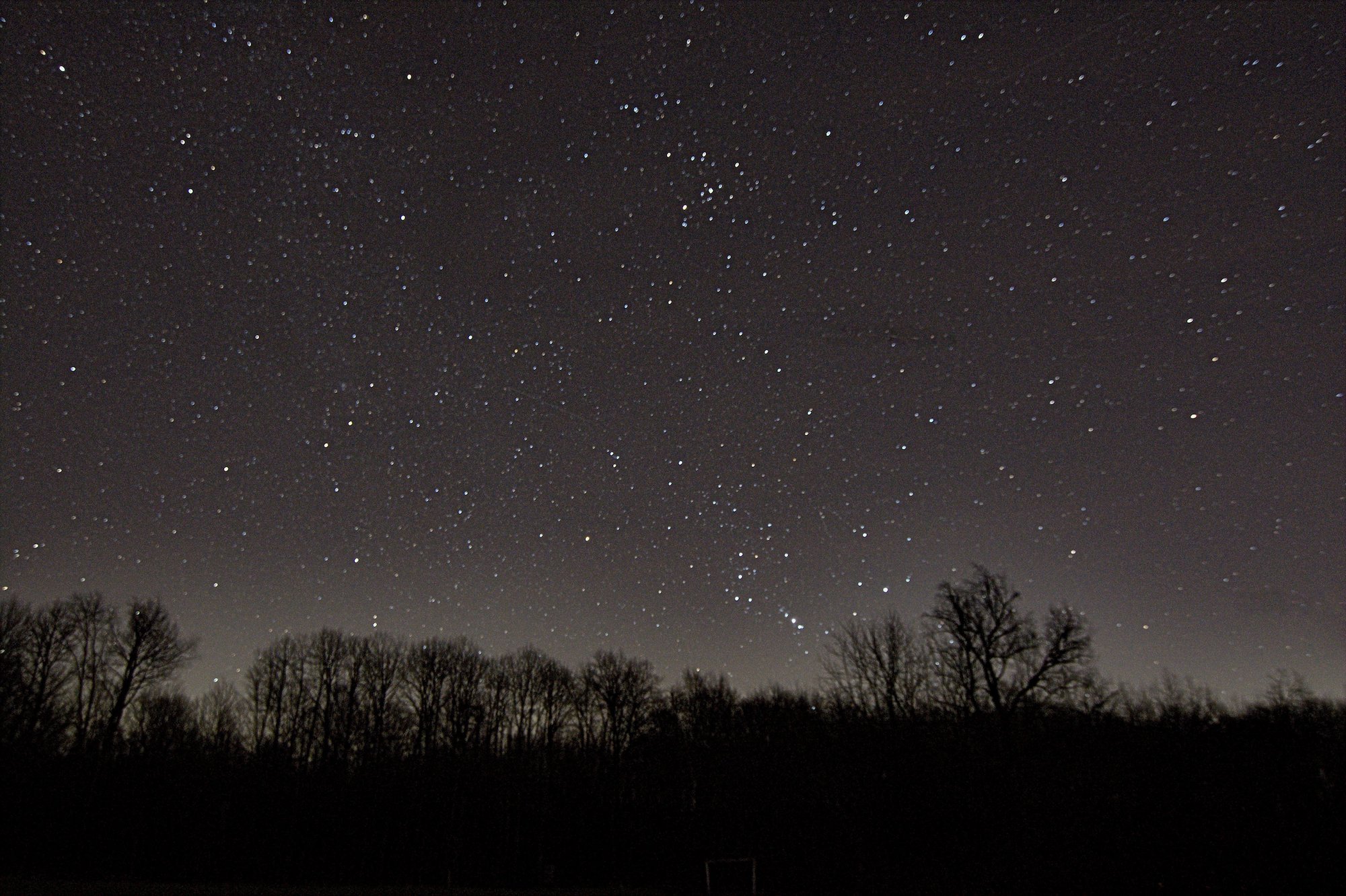 The Cass County Parks and Recreation Department is excited to announce that Dr. T.K. Lawless County Park has been designated an International Dark Sky Park by the International Dark-Sky Association, making it one of only two located in the state of Michigan. The park is located nine miles east of Cassopolis on Monkey Run Street.
This prestigious title has come after more than 2 1⁄2 years of preparation, education, modification, and diligence. Parks Director, Scott Wyman is quick to say, "Through the parks, we have always been able to say that we are stewards of the land, but I'm very proud to say that now, we are stewards of the land and the sky." Wyman also goes on to say that without parks commission member and International Dark-Sky Association Advocate, Robert Parrish, Dr. Lawless Dark Sky Park wouldn't be in this position now. "Robert was out front with this campaign from the very beginning and without his passion and perseverance we wouldn't be where we are today."
As a young boy receiving his first telescope at age 8, Parrish developed a deep-seated love of the cosmos from shared stories of his dad viewing the night sky from aboard the U.S.S. Coral Sea as he served in the Navy. Unfortunately, those breathtaking views of the night sky are not the same, as we now strain to see a few stars visible to the naked eye. This is due to light pollution caused by poorly designed outdoor lights that not only mask the beauty of the night sky, but also cause negative effects to environmental and human health.
The pipedream of Parrish has always been to be able to bring back those starry skies in honor of his dad, Andrew Parrish; and indeed, he has done just that at Dr. Lawless Dark Sky Park. In order to achieve this goal, one of the stipulations was that all the park's outdoor lighting had to be changed to fully shielded LED 3,000K or less color temperature lights. Following that accomplishment, acceptable quantitative light readings of the night sky were cataloged to show proof that Dr. T.K. Lawless Park meets the standards set by the International Dark-Sky Association.
The journey wasn't always easy, as Parrish and Wyman agree that hurdles and opportunities had to be met to fulfill the stated stipulations in order to submit for the Dark Sky designation. The park is committed to being open a certain number of nights for star viewing, plus provide special night programming events; and Parrish has already spent over 500 hours in the past 2 1⁄2 years educating the public with his numerous speaking engagements.
Throughout this journey, the Cass County Parks and Recreation Department has been blessed with support from the community and has partnered with many organizations such as the Cass County Conservation District, the Penn Harris Madison Planetarium, the Cass County Council on Aging, the Michiana Astronomical Society, Leader Publications, and the International Dark-Sky Association to name a few. All have allowed us a platform in a variety of ways to educate the public on the benefits of intelligent outdoor lighting use and the importance of protecting our night skies.
The International Dark-Sky Association works to protect the night skies for present and future generations by educating people about the adverse effects that artificial lighting has on our environment, safety, energy consumption and our health. You can learn more about the IDA at: darksky.org.
There will be an official grand celebration of the International Dark-Sky designation during the annual Star Party held April 24-26 at Dr. Lawless Dark-Sky Park.
Wyman and Parrish agree that the future of the parks include remaining good stewards of the land and sky, being as efficient as possible in energy usage and lighting within all our county parks along with the introduction of camping, a nature center and observatory at Dr. Lawless Dark-Sky Park.
Pipedreams? Just wait a few years… pipedreams of today are the reality of tomorrow, just as this journey has been. After all, "The beauty of nature doesn't have to end with the setting Sun," says Dark Sky Advocate Robert Parrish.