News
News
Get Your Under One Sky T-Shirts!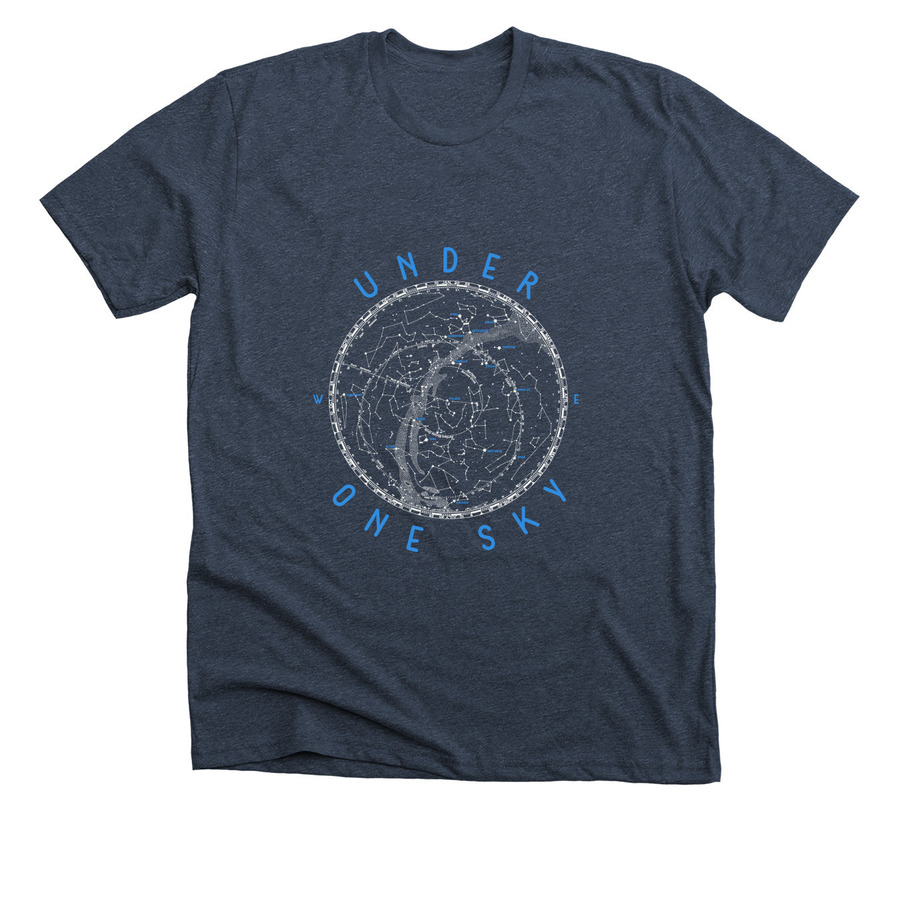 We are very pleased to share that Under One Sky t-shirts and sweatshirts are now available! This year, our Annual Conference looks a little different than in previous years. You may have heard that we are taking our annual conference directly to our worldwide audience with a free virtual event. To commemorate the occasion, we are offering some merchandise that allows everyone to show their support for IDA and celebrate the global spirit of the conference. These will also make a great holiday gift for the dark sky defender in your life!
The design features the phrase "Under One Sky" on the front with an image of the night sky that we all share. On the back, you will find the phrase Together We Protect the Night in English, Spanish, French, Arabic, and Mandarin. There are a few color and style options to pick from.

How It Works
The merchandise will be sold and printed in batches. The first campaign will run for 7 days. During that time window, whoever orders will have their items printed and shipped to them as soon as the campaign ends and items are printed. Once the campaign ends, domestic orders will be delivered in approximately 7-14 business days. The delivery times for international orders can vary depending on the location. Please note that these estimates reflect approximate delivery times once the campaign ends and not when you place your order. Campaigns will restart every 7 days for a new batch and run through the conference.

Additional Information:
To learn more about the 2020 Global Conference, go here.
If you haven't yet, please register for the conference here.