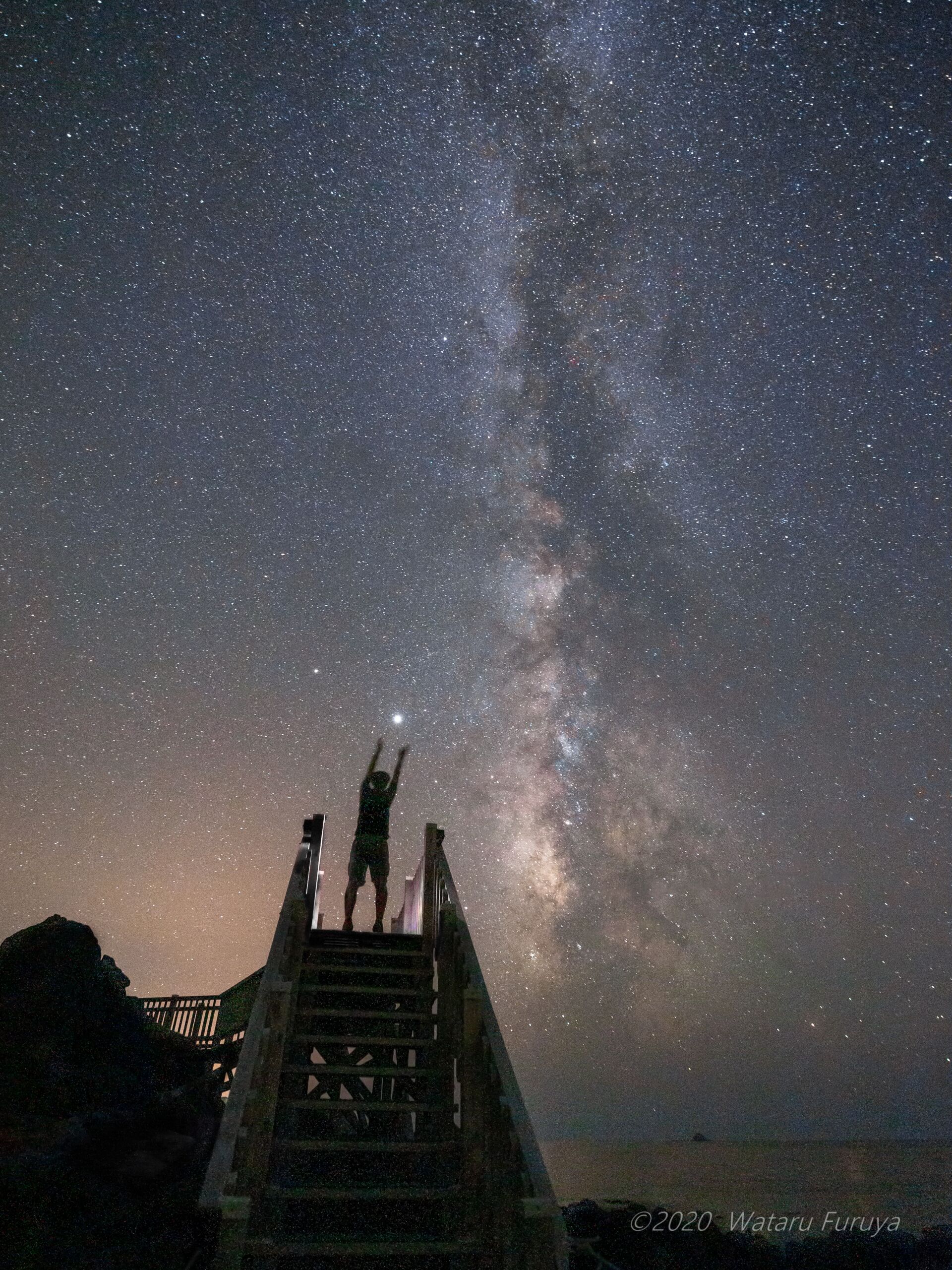 This is a guest post written by Nobuaki Ochi of IDA Tokyo.
Kozushima is a small island located about 180 km south of central Tokyo and is home to the Village of Kozushima with a population of about 1,900 people. It is a nature-rich island surrounded by the beautiful sea and, of course, you can admire the stars. The night sky's darkness in some parts of the island reaches 21.9 mag/arcsec2 on clear nights. It's not exactly what people around the world think of when they hear the name "Tokyo," but it's in Tokyo prefecture. It can be visited from mainland Tokyo in 30 minutes by plane or four hours by jet boat.
In Kozushima Village, under the strong leadership of the village mayor, more than 400 street and road lights were replaced with dark sky friendly fixtures in May and June of this year with the aim of being certified as a Dark Sky Park. The warm-color, less-glare lighting has changed the night scene in the village, creating a lighting environment that protects the natural environment and the night sky while ensuring the necessary brightness for the residents' lives. Residents have well received the new lighting, and there are few safety concerns. The darkness of the night sky in the settlement area was significantly improved.
Please take a look at these photos of the improvement of the lighting environment by dark sky friendly lighting. You can see the reductions of the upward light flux, direct light from the lamp, and reflections from the sea surface.
Credit: Kozushima Village