News
News
Protect the Night and Double Your Impact!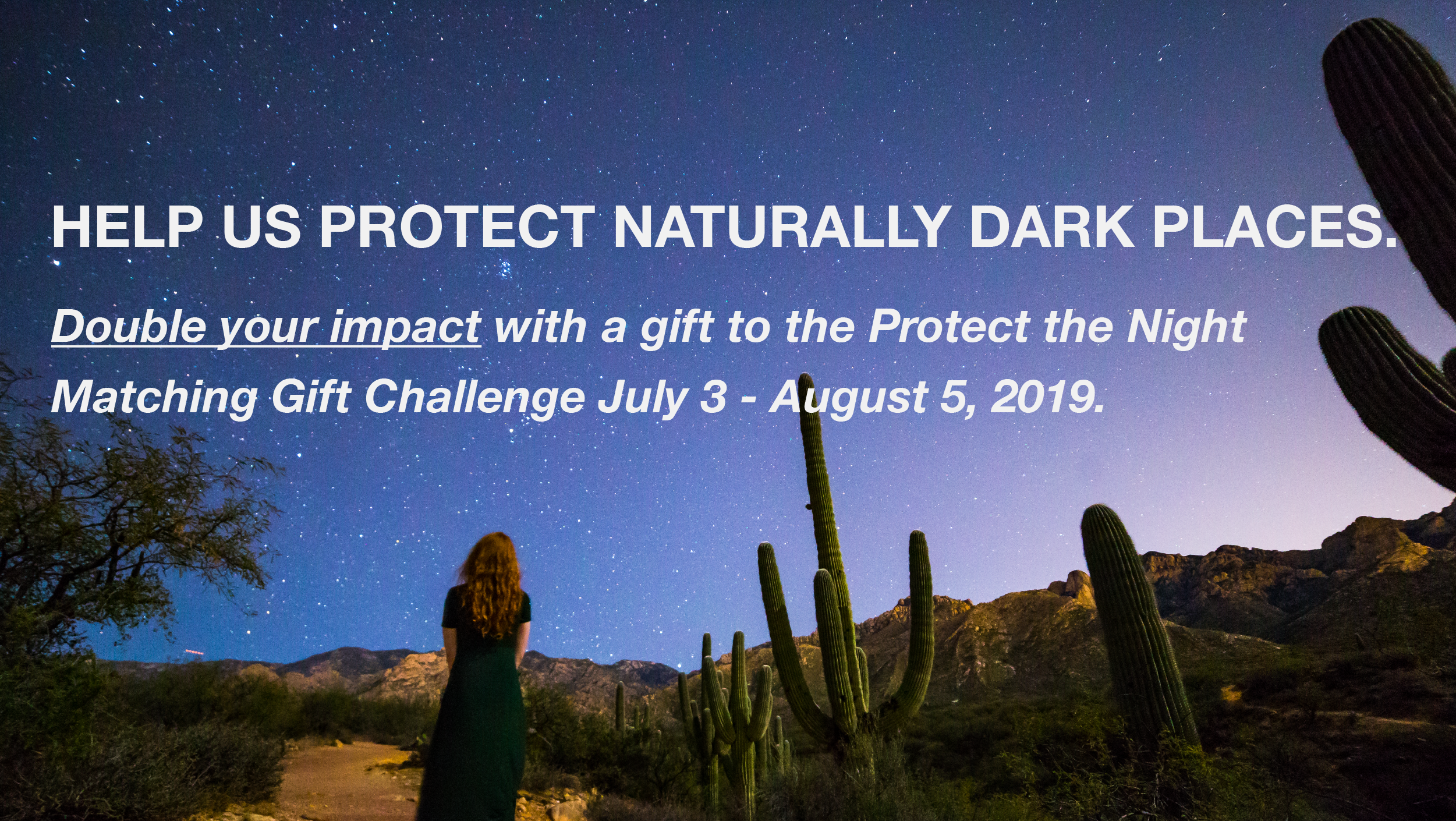 IDA supporters are people who understand the sense of awe and the connection to something bigger found in pristine, starry skies. Sadly, because of light pollution, only a handful of the 5,000 stars visible in the unaltered night sky can be seen in most populated places. 
Our society cannot afford to lose this special resource. That's why IDA is asking its supporters to make a contribution to the Protect the Night 2019 Matching Gifts Challenge. Funds raised during this six-week campaign will help IDA protect naturally dark places and inspire people to protect the night where they live. 
Some of the best places to view the awe-inspiring sight of a canopy of starry skies are at one of IDA's 122 International Dark Sky Places. By seeking recognition from IDA, places like Grand Canyon National Park, Big Cypress National Preserve, and communities like Ketchum, Idaho, acknowledge the importance of protecting the night. All of IDA's Dark Sky Places apply smart lighting solutions to reduce or eliminate light pollution and work to bring awareness to dark skies with activities like nighttime nature walks, lighting demonstrations, and star parties. IDA's Dark Sky Places become amplifiers of our work and values and offer millions of people each year the opportunity to experience a natural, starry sky. When you visit an International Dark Sky Place you don't just see a dark, starry sky. You gain a deeper connection to the world we live in. 
IDA needs your support to protect more dark places. Please make a gift to the Protect the Night Matching Gifts Challenge. A handful of committed donors will match every gift, dollar for dollar, through August 5, 2019. Will you join the challenge and double your impact today?
To thank contributors who provide a gift of $100 or more to our Protect the Night Matching Gifts Challenge, IDA will send a set of four International Dark Sky Place postcards, designed by Tyler Nordgren!
To make a tax-deductible* contribution today, please visit darksky.org/protectthenight. 
*Your donation will be tax-deductible to the extent of the law where you live.