News
News
Q&A with DarkSky Delegate Rayan Khan from Pakistan
Rayan Khan, a DarkSky Delegate from Pakistan, discusses the importance of dark skies in Pakistani culture. He emphasizes the need for policy implementation and collaboration.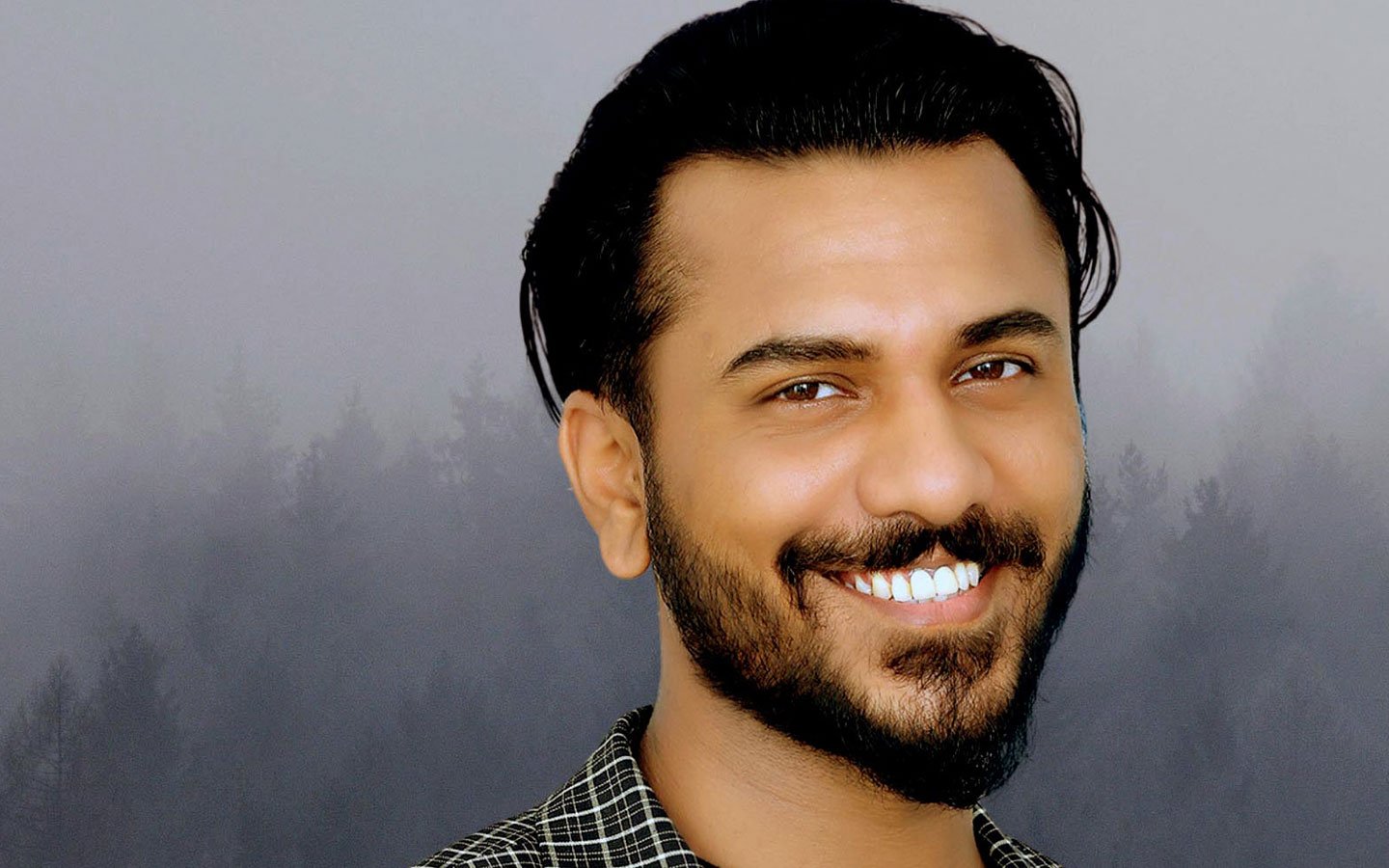 Each month DarkSky International features a DarkSky Advocate from the worldwide network of volunteers who are working to protect the night. This month we're highlighting the work of Rayan Khan from Pakistan.
This month, we sat down for a Q&A with DarkSky Delegate Rayan Khan from Karachi, Pakistan. We chatted about the work he's doing to educate the public in his home country about light pollution, including wearing a costume at outreach events to engage with people. We also talked about his most valuable resources as a Dark Sky Advocate and the challenges he faces. Meet Rayan below!
Q: What got you interested in protecting dark skies? How long have you been advocating for dark sky conservation?
A: I have been advocating for the dark sky conservation for almost 5 years now. I was doing my masters with a specialization in astrophysics and realized many people are unaware of light pollution. When I saw the light pollution map of Pakistan and figured out there are a number of places where you can easily find dark skies, it made me passionate to work on this mission with a clear direction.
Q: Can you tell us about dark skies in Pakistan?
A: Overall, Pakistan is blessed with many dark skies throughout the country. Sindh and Balochistan have also been blessed with dark skies just by moving out 100 kms from the city. Karachi does have light pollution, but a few kms (100) away, it decreases significantly. Some of the astrotourism destinations of Pakistan are Kalri Lake, Mud Volcano, Omara Beach, Pasni Beach, Ziarat, Princess of Hope, Lake Saif-ul-Muluk, Deosai National Park, Shandur Pass, Kirthar Mountain, Skardu, Hingol National Park, Thal Desert, Thar Desert, Hanna Lake, Rakaposhi, Kaghan Valley, K2 Basecamp, Shogran, Charakusa Valley, Cholistan, Gorakh Hill Station, Fairy Meadows, Shimshal Valley, and Hoper Valley.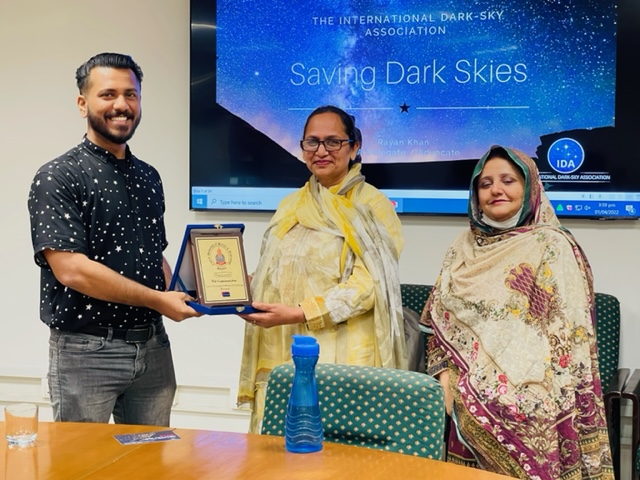 Q: Tell us about your recent successes in dark sky advocacy work.
A: Recently, Cosmic Tribe organized International Dark Sky Week 2022 on a national level. Where we invited stakeholders, and policymakers, including the Ministry of Climate Change MOCC of Pakistan. This event was organized in collaboration with Sustainable Development Policy Institute — SDPI. I considered this a success to engage ministries and stakeholders to initiate this debate to protect and conserve the dark skies of Pakistan that are hopefully leading toward policy implementation in the future.
Q: Why are dark skies important to the culture in Pakistan? What does your culture value about dark skies?
A: It is culturally still very common in Pakistan for those who live in the suburbs and remote areas. They sleep outside or on the rooftop of their houses in the dark sky and spend their whole night stars gazing and counting the stars at night.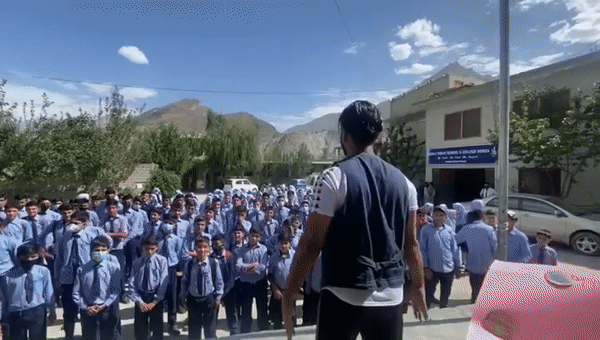 Q: Are there interesting Pakistani stories/myths/legends told in the stars?
A: There are beautiful lullabies and stories you may find in Pakistani content about stars and the night sky.
Q: What resources have been most effective in your dark sky work?
A: Dark Sky Educational resource materials that are available on darksky.org are quite comprehensive guidelines and very useful educational outreach.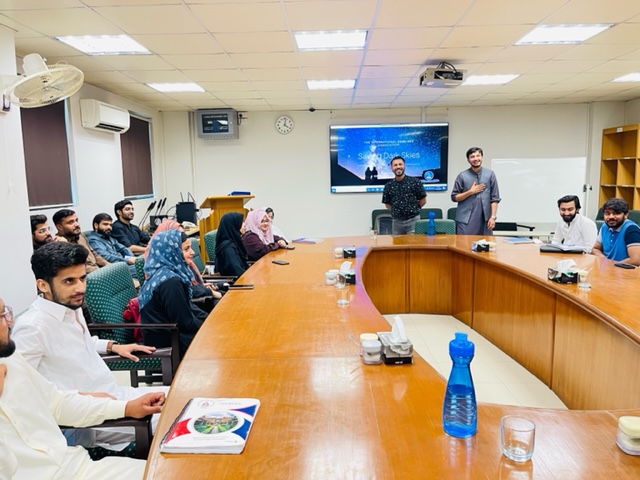 Q: What is your greatest success in dark sky conservation?
A: Reaching out to ministries and working towards policy implementation is going to be my greatest achievement for dark sky conservation.
Q: What is your favorite part about the night sky?
A: If people sat outside and looked at the stars each night, I bet they'd live a lot differently. When you look into infinity, you realize there are more important things than what people do all day.
Q: What is your biggest challenge working in dark sky conservation?
A: The biggest challenge is to implement policies. Going through different channels requires a lot of team effort. I hope people will support me in this cause to conserve the dark skies of Pakistan.
Q: What is your favorite thing to tell people during dark sky events?
A: My favorite thing during dark sky events is to talk about the consequences of light pollution.
Q: What is the coolest thing you have ever done?
A: Wearing a costume in public spaces is one of the coolest things that I have done. Through this audience engagement initiative, I get a chance to interact with the audience in a very different way.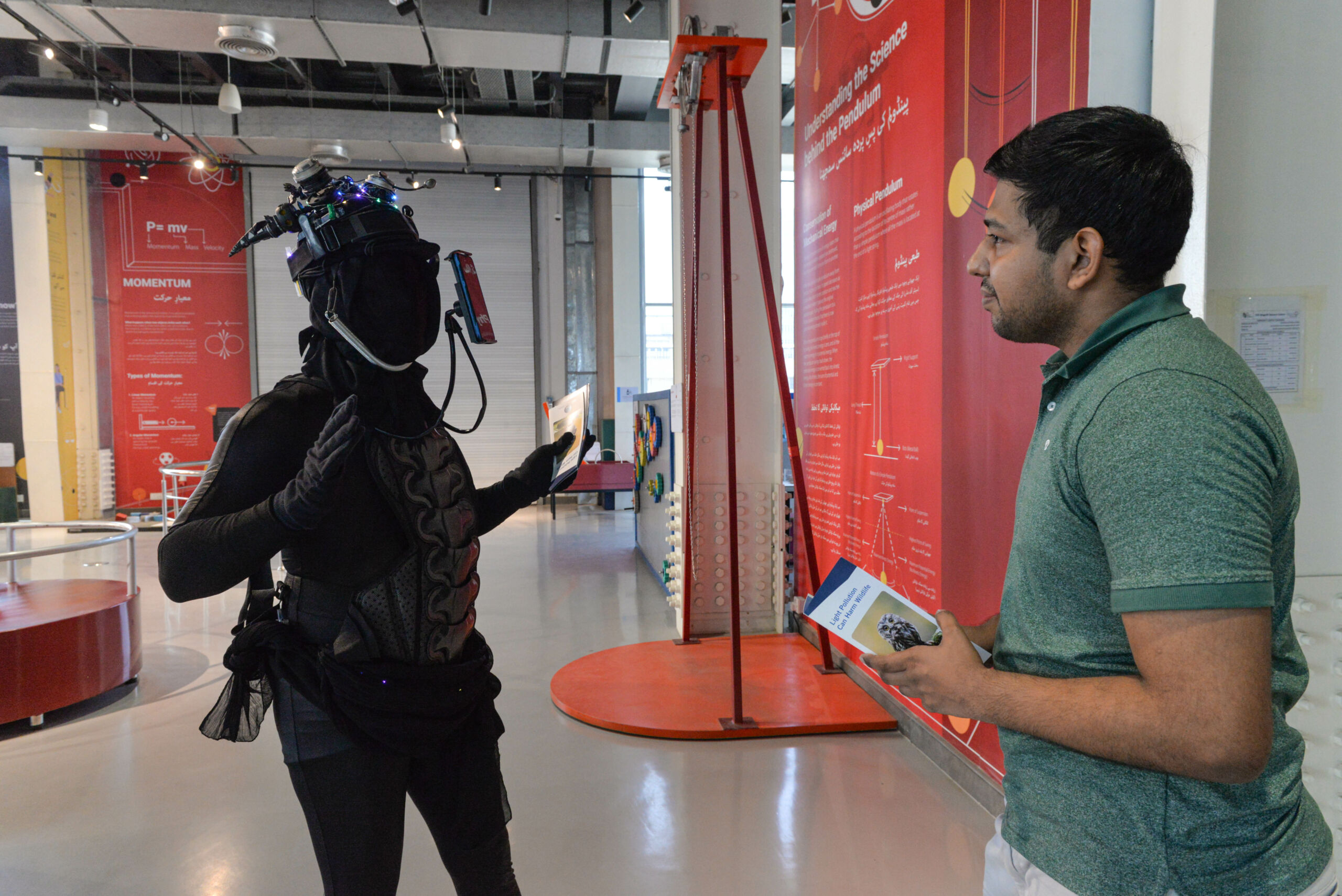 Q: How about a funny story that happened in the dark?
A: We all friends wanted to scare each other in the dark, but we were so mesmerized by the beauty of the dark sky that we skipped this plan for some other time.
Q: Anything else you would like to share?
A: I would like to share that we definitely need to collaborate and communicate with people around us, as light pollution has affected all of us.
Learn more about Cosmic Tribe at cosmict.org and follow Rayan on Twitter or Instagram. You can learn more about the DarkSky Advocate Network, here.