International Dark Sky Week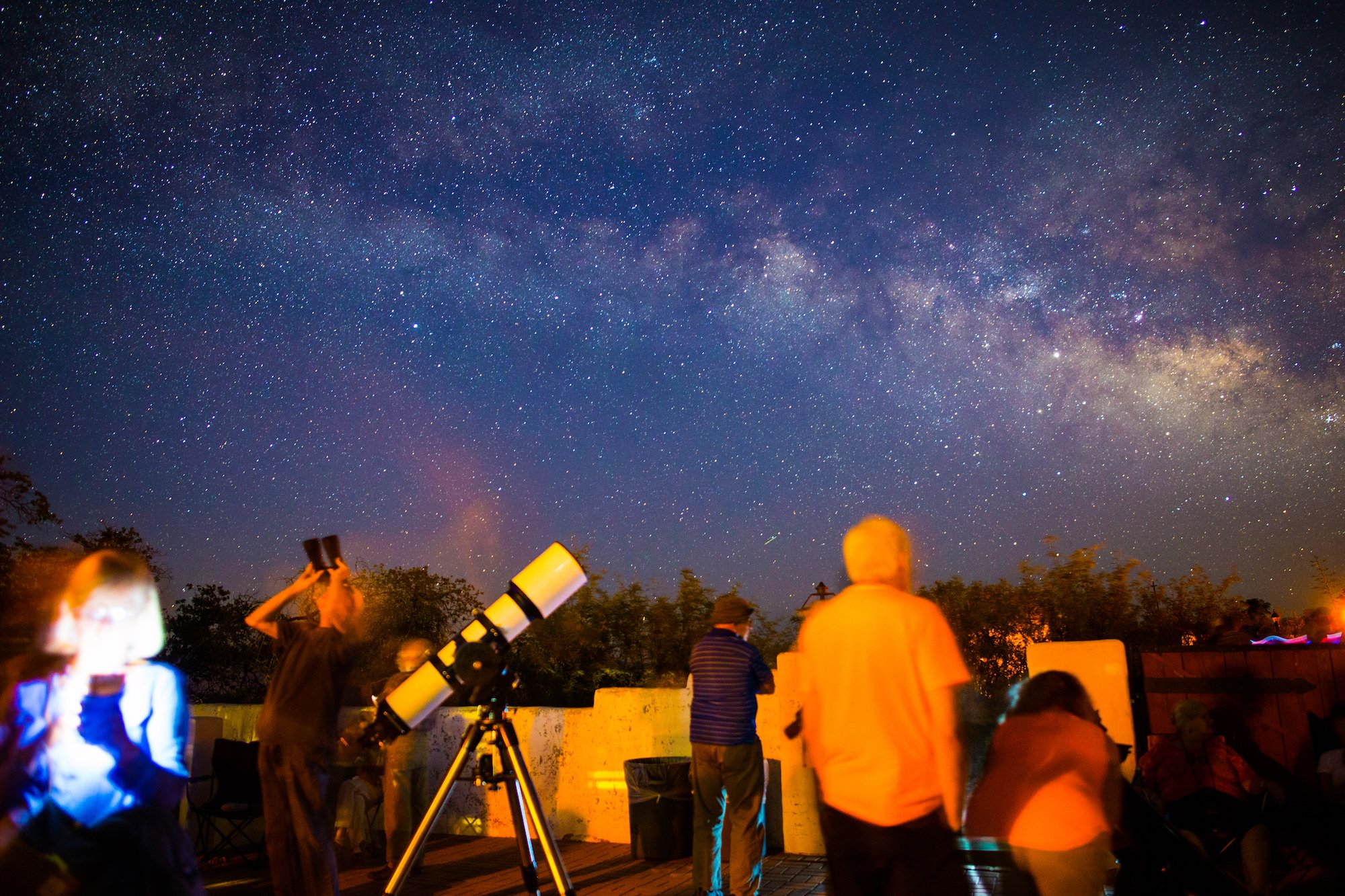 Join us for a week of dark sky celebration, learning, and action!
What is International Dark Sky Week?
International Dark Sky Week is a worldwide event that draws attention to light pollution, promotes simple solutions to mitigate the issue, and celebrates the irreplaceable beauty of a natural night.
International Dark Sky Week (IDSW) was started by high school student Jennifer Barlow in 2003 and is now spearheaded by DarkSky International. In explaining why she started the week, Barlow said, "I want people to be able to see the wonder of the night sky without the effects of light pollution. The universe is our view into our past and our vision into the future. I want to help preserve its wonder."
When is International Dark Sky Week?
IDSW is an annual event occurring in April (Global Astronomy Month), Sunday to Sunday, during the week of the new moon when night skies are darkest.
Recent Dark Sky Weeks
April 4–10, 2021

April 24–30, 2022

April 16–22, 2023
How can I celebrate International Dark Sky Week?
Visit the official event website for the latest!
Get together with friends and family and go outside at night. A lot of us don't take the opportunity to experience the nighttime environment. Go outside, look up and look around. Lots of interesting stuff is happening during the night. Looking for some adventure? Plan a trip to the dark side.
Help spread the word about light pollution and the importance of dark skies. This week is a great excuse to talk with friends, family, neighbors, your homeowner's association, or government representatives about why protecting our night environment is so crucial. We have International Dark Sky Week resources to help start the conversation.
Become a citizen scientist and collect data about the night sky in your neighborhood for Globe at Night. It's fun, easy and you'll be helping scientists across the globe better understand the threat of light pollution to our planet.
Stopping light pollution isn't just about seeing the stars. There are other important things at stake, too. Use this week to take the time to learn more about the effect of artificial light at night on human health, the environment, energy waste, crime and safety and our heritage of night skies.