News
News
Sinks Canyon State Park named first International Dark Sky Park in Wyoming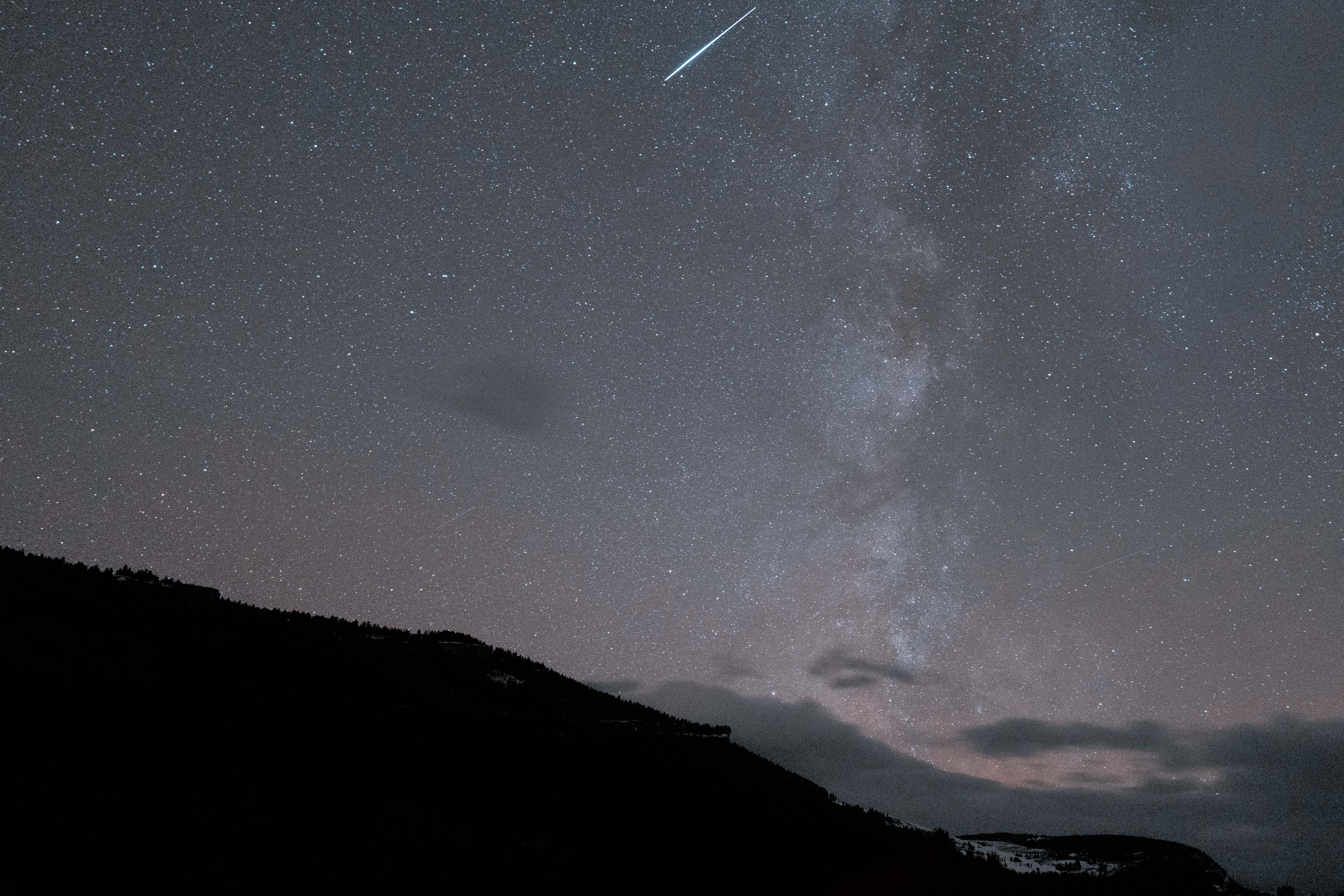 LANDER, WYOMING, USA
Today, Sinks Canyon State Park achieved the honor of being designated Wyoming's first-ever International Dark Sky Park by DarkSky International. This designation is a monumental achievement towards helping to protect and preserve the integrity of the dark skies in Sinks Canyon for both humans and wildlife. Park Superintendent Jessica Moore noted, "As the first Darksky designated site in Wyoming, we hope to inspire others to follow suit and keep the dark skies over this vast state dark for future generations to enjoy."
Sinks Canyon State Park is a 600-acre park located 7.4 miles southwest of Lander, nestled in a deep glacially made canyon. The park features three distinct habitats – conifer forest, arid shrub/scrub, and riparian zone, home to diverse flora and fauna. Even though Sinks Canyon State Park is relatively close to Lander, guests feel as if they are in the remote wilderness of Wyoming because of the unspoiled natural beauty of the canyon. The dark sky over the canyon has always been a lure for guests and photographers alike. It will now be protected for future generations through the International Dark Sky Park certification.

Sinks Canyon has a rich history of use dating back centuries, with archaeological digs in the canyon unearthing hearths and tools dating to 9,000 years ago. These early people were hunter-gatherers, likely using the canyon seasonally as a natural passage through the region while following migrating wildlife and gathering berries and valuable chert stone for making tools. Petroglyphs date from approximately 5,000 years ago, while painted pictographs are only a few hundred years old. The canyon has been a gathering place for centuries, with recreational use growing with European settlement. The canyon was later used for a sawmill, quarry, hydroelectric plant, and now a Wyoming Game & Fish Department Wildlife Habitat Management Area. Sinks Canyon State Park was legislatively established in 1971, and the park officially opened in the spring of 1976. The park is known for and named after a significant geological feature where the Popo Agie River disappears into the limestone and reappears one-quarter mile north. These features are known as the Sinks and the Rise.

"Located in a deep canyon, protected by steep walls, Sinks Canyon provides a unique place to experience the wonders of the night sky and engage with nature. This certification demonstrates support for dark sky conservation at the local and state levels and draws attention to the significant resources of the park, surrounding protected lands, and communities. Being the first International Dark Sky Park in Wyoming is an outstanding achievement, and we look forward to continuing work with dark sky advocates in Wyoming," stated Amber Harrison, Dark Sky Places Program Manager.

Sinks Canyon State Park offers a variety of guest amenities throughout the seasons. Guests can camp in Sawmill Campground or the Popo Agie Campground, which offers primitive tent and small camper sites, vault toilets, and seasonal water spigots. A visitor center is open to the public from Memorial Day to Labor Day and provides a staffed information desk, gift shop, and interpretive/educational displays. The park also has a variety of hiking trails and rock climbing routes.

Sinks Canyon State Park first learned about and began to explore the dark sky application process in 2019. In 2020, park staff took the first steps in the application process by developing a lighting inventory to see the scope of work required for the designation. Once the lighting inventory was complete, staff spent approximately two years removing and replacing outdoor light fixtures to become dark sky compliant. Many new fixtures were purchased by Sinks Canyon Conservancy, a 501c3 group that supports education and interpretation programs within Sinks Canyon. Dark sky programming was developed, and new programs, such as nocturnal insects and constellation tours, were offered in 2022 and 2023. Guests greatly enjoyed the new programming and the access to the dark sky. In 2022, the superintendent began writing the extensive application document and officially submitted the first draft in early 2023. The application process included working with community groups to receive letters of support and with the City of Lander to discuss the impact of city lighting on the Sinks Canyon sky. The city administrators were receptive and excited about the idea of protecting the sky and are looking into ways they can reduce the city's impact on the night sky.

Jason Hunter, Regional Wildlife Supervisor, Wyoming Game & Fish Department "Sinks Canyon State Park is home to numerous wildlife species that benefit from the natural dark skies in the area and this designation will help ensure the night skies stay dark into the future."

Skylar Sargent, Maintenance Technician, Sinks Canyon State Park: "Sinks Canyon's night sky is an absolute marvel. After working the better part of three years towards the Dark Sky Park designation, I am ecstatic to share this threatened resource with our visitors."

Helen Wilson, Executive Director, Wind River Visitors Council: "The Wind River Visitors Council is thrilled that Sinks Canyon State Park has been recognized as an International Dark Sky Park. The amount of work, education, and support that goes into such a designation is tremendous, and it demonstrates Sinks Canyon's passion not only for dark skies but also for their commitment to protecting the things that make Wind River Country special. This designation will undoubtedly bring those seeking room to roam, which will result in tourism dollars being spent throughout Wind River Country and contribute to a strong economy."

Sinks Canyon State Park is excited for future dark sky programming, including night sky tours, astrophotography, and nocturnal animal talks. An observation area is in the works to create a safe space for visitors to stop and enjoy the dark sky. Park staff will continue to develop ways to enhance visitor experiences, both day and night, throughout the park and out into the community of Lander.
About the International Dark Sky Places Program:
The International Dark Sky Places Program was founded in 2001 as a non-regulatory and voluntary program to encourage communities, parks, and protected areas around the world to preserve and protect dark sites through effective lighting policies, environmentally responsible outdoor lighting, and public education. When used indiscriminately, artificial light can disrupt ecosystems, impact human health, waste money and energy, contribute to climate change, and block our view and connection to the universe. Saguaro National Park now joins more than 200 Places that have demonstrated robust community support for dark sky advocacy and strive to protect the night from light pollution. Learn more by visiting https://darksky.org/what-we-do/international-dark-sky-places/.
About DarkSky International:
The mission of DarkSky International is to preserve and protect the nighttime environment and our heritage of dark skies through environmentally responsible outdoor lighting. Learn more at darksky.org.
Media Contacts:
Amber Harrison
Dark Sky Places Program Manager, DarkSky International
+1 (520) 347-6363
[email protected]

Jessica Moore
Sinks Canyon State Park, Superintendent
+1 (307) 332-6333
[email protected]