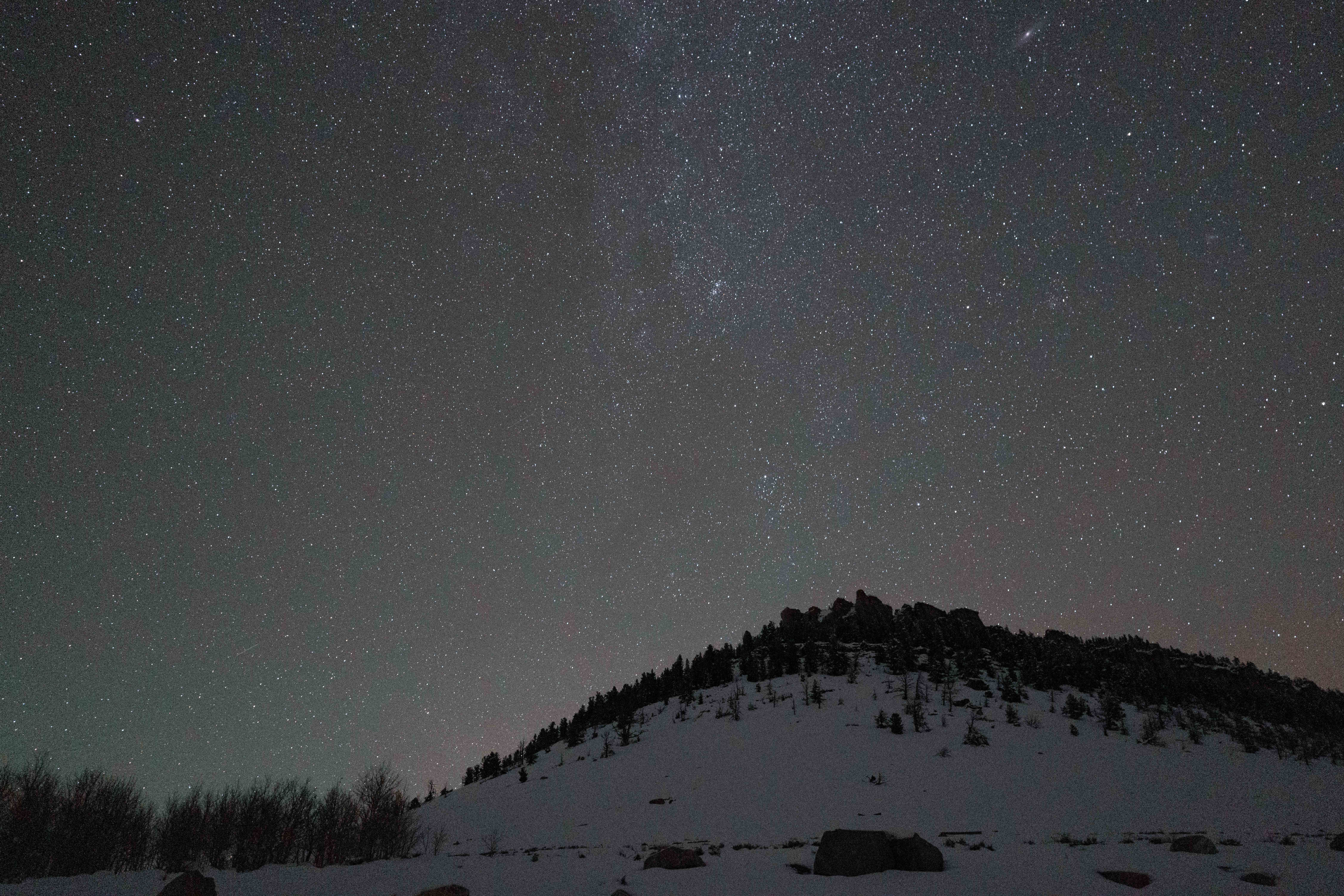 About
Sinks Canyon State Park is a 600-acre park located 7.4 kilometers southwest of Lander, Wyoming. Established in 1971, Sinks Canyon is managed by the Wyoming Division of State Parks and Historic Sites and is a public recreation and nature preserve.
Situated within steep canyon walls, the site features stunning geology, abundant wildlife, and a variety of recreation opportunities. It is known best as an international climbing destination because of its unique geology. The park offers two campgrounds, hiking and biking trails, a seasonal visitor center, a cave system, and the beautiful Popo Agie River flowing down the canyon's length.
The river creates a unique geological feature as it "disappears" into the canyon wall, only to reappear one-quarter of a mile down the canyon. This phenomenon, known as the Sinks and the Rise, draws thousands of visitors yearly and remains a geological mystery. The protection of the steep canyon walls creates the ideal night sky viewing opportunity and is accessible to visitors year-round. With no closures or access restrictions, guests can enjoy the dark sky throughout the night, every night.
Park staff initiated the certification application in 2019, began replacing outdoor light fixtures in 2020, and wrote the extensive application document in 2022. During this process, staff installed a public demonstration project at the visitor center that showcased the newly installed shielded/motion sensor light fixtures. The fixtures are accompanied by an interpretive graphic highlighting why fixtures were changed and to encourage guests to keep their own outdoor lighting to a minimum.
Over the last few years, staff began offering night sky-themed programs such as night adaptations, moth identification, and constellation tours. Sinks Canyon State Park is excited to continue to provide dark sky programming and help guests understand and appreciate the importance of natural dark skies. The park is committed to ongoing dark sky programming and educating visitors about preserving dark skies.
Designated
2023
Category
International Dark Sky Park
Address
3079 Sinks Canyon Rd,
Lander, WY 82520, US
Google Maps
Contact
Documents
Application
Announcement
Annual Reports
Weather
Click here to find ideal environmental conditions for enjoying dark skies at Sinks Canyon, WY (42.75, -108.81).