News
News
Small Neighborhood, Big Dark Skies, Deep in the Heart of Texas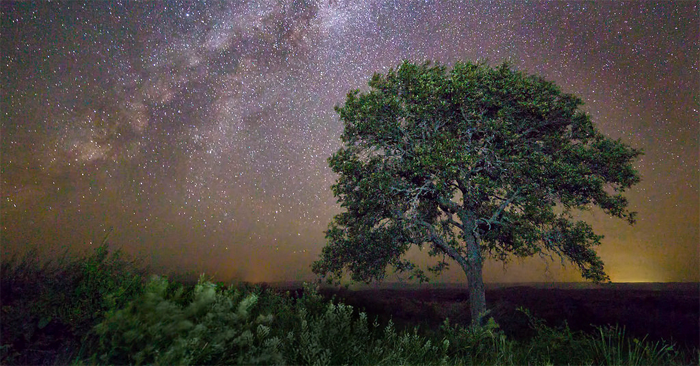 Today, River Hills Neighborhood Association (RHNA) is delighted to announce that it has been formally designated a Dark Sky Friendly Development of Distinction by the IDA.
Tucked into a small neighborhood, just off Scenic Route 2244 in Travis County, Texas, U.S., River Hills is a topographically unique and hilly region within the foothills of the Texas Hill Country. In this tranquil area, big dark skies and clear starry nights still exist and provide a spectacular view of one of Texas' great natural legacies.
IDA Executive Director J. Scott Feierabend notes: "The announcement of the River Hills Neighborhood as an IDA Dark Sky Friendly Development of Distinction is welcome news, given the rapid growth and development in the greater Austin metro region in the past decade. We hope that other area communities will find inspiration in River Hills' achievement and take similar steps to improve outdoor conditions at night."
River Hills joins other Dark Sky communities across the state to become the newest appointee. River Hills is one of only three IDA-designated Developments of Distinction in the entire state and joins Lost Creek as the second community to be awarded this honor in Central Texas.
Since the International Dark Sky Places Program began in 2001, 15 Communities, 52 Parks, 11 Reserves, three Sanctuaries and four Dark Sky Friendly Developments of Distinction have received International Dark Sky designations.
River Hills had to meet substantial objectives in supporting and promoting dark sky preservation, education and environmentally sensitive and responsible outdoor lighting and in demonstrating exceptional commitment to and success in implementing the ideals of night sky's preservation and restoration over an enduring period of time.
Requirements for this distinction are similar to what the IDA requires from an International Dark-Sky Community nomination/designation (IDSC) and judged against a set of published guidelines and upon recommendation by IDA staff.
RHNA President Dr. Marsha Staats states: "Our commitment to the protection and preservation of our night sky, in the face of ongoing developmental threats, is unwavering. We are honored to receive this designation and will carry on."