News
News
US National Monument Designated Dark Sky Park on its 100th Birthday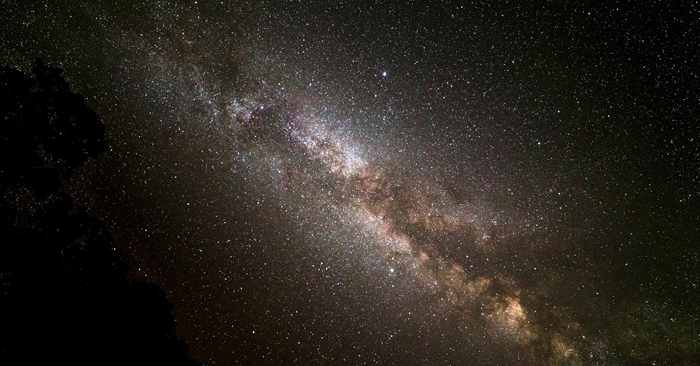 IDA is proud to announce the destination of  Capulin Volcano National Monument as a Gold-tier International Dark Sky Park on the centennial of its founding on August 9, 1916. The park is part of a small family of the first 15 National Park Service units that have been recognized for the award.
"Capulin Volcano's achievement is important for the U.S. National Park Service, the state of New Mexico and of course, the park itself,"said IDA Executive Director J. Scott Feierabend. "Their laudable effort has set a good example for other small NPS units to follow."
The monument, located in northeastern New Mexico, protects an extinct cinder cone volcano in the Raton-Clayton Volcanic Field near the foothills of the Sangre de Cristo Mountains. The cone rises steeply from the surrounding grassland to an elevation of more than 8,000 feet above sea level. Its irregular rim is about 1 mile in circumference, and the bottom is about 400 feet below the rim. From the rim, visitors have an unobstructed, panoramic views of the volcanic field, distant snow-capped mountains and portions of four U.S. states (New Mexico, Oklahoma, Texas and Colorado).
Capulin Volcano, one of the darker locations in the lower 48 U.S. states, has nearly pristine night sky conditions. The park and its surrounding lands are home to some of the most remarkable night skies in the U.S. As unnecessary light increasingly floods night skies in the larger towns near the park, such as Denver and Albuquerque, visitors at Capulin Volcano N.M. get to experience authentic dark skies encompassing Northeastern New Mexico. The park allows public access for night sky viewing opportunities and hosts several astronomy programs and activities annually.
Park staff and partners such as the NPS Natural Sounds and Night Skies Division, the NPS Intermountain Regional Office, and the Colorado Plateau Dark Sky Cooperative assisted with restoration efforts that helped the park become 100 percent compliant under International Dark-Sky Association guidelines. All exterior lighting has been converted to LED bulbs and shielded downwards, eliminating 12,722 unnecessary lumens from exterior and interior lighting directly impacting the nighttime environment.
Plans have been made to continue to improve these efforts in coming years. The staff at Capulin Volcano are committed to keeping dark skies dark, allowing public viewing opportunities, and expanding horizons to increase the radius of night sky awareness.
"I feel that we have an astonishing star view-shed here,"said Park Guide Edwin Beard. "We are honored to be recognized by the IDA and hope to continue moving forward with our night sky efforts."