News
News
Highlights from Under One Sky 2022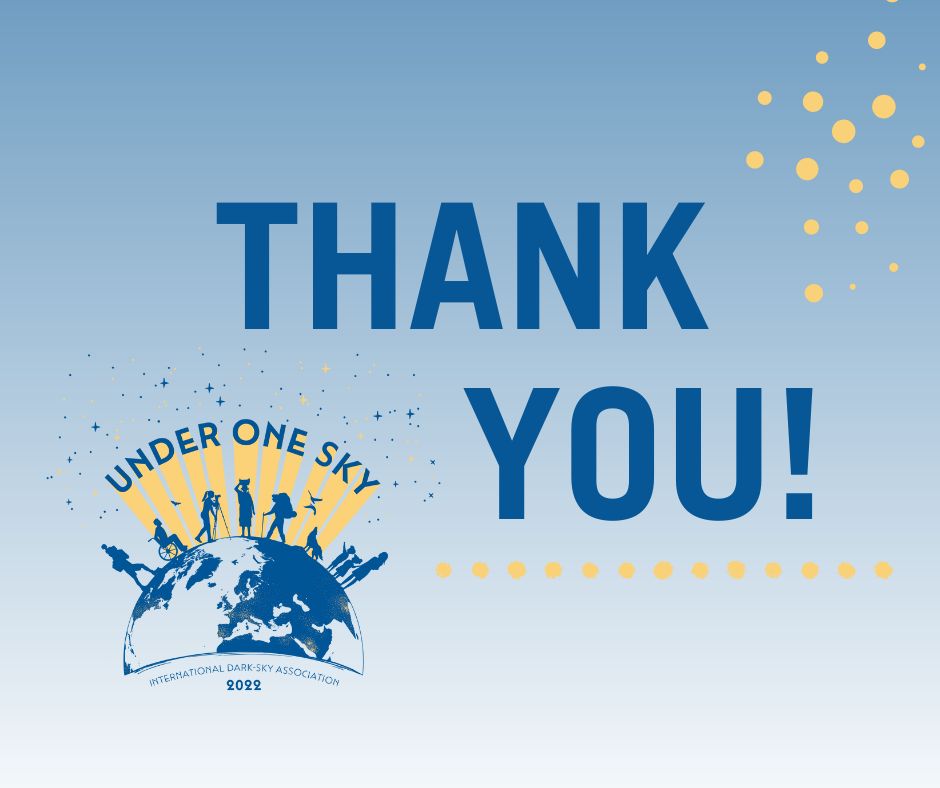 We are so proud of the success of our third annual Under One Sky Global Conference, and we are incredibly grateful to our speakers, panelists, award recipients, and attendees that shared this memorable event with us!
This year we had at least 649 unique live attendees from 54 countries that participated in 100,000 minutes of discussion. Additionally, speakers and panelists represented 17 different countries who shared their knowledge, experiences, and passion for dark skies. They spoke about human and animal biology, how art, history, and culture around the night sky connects us all, and how to engage our communities and push policies to protect this precious resource. With that, we want to reflect upon the extra special moments that stand out to us over this stellar 24-hour event and thank everyone who joined us in creating these moments with us!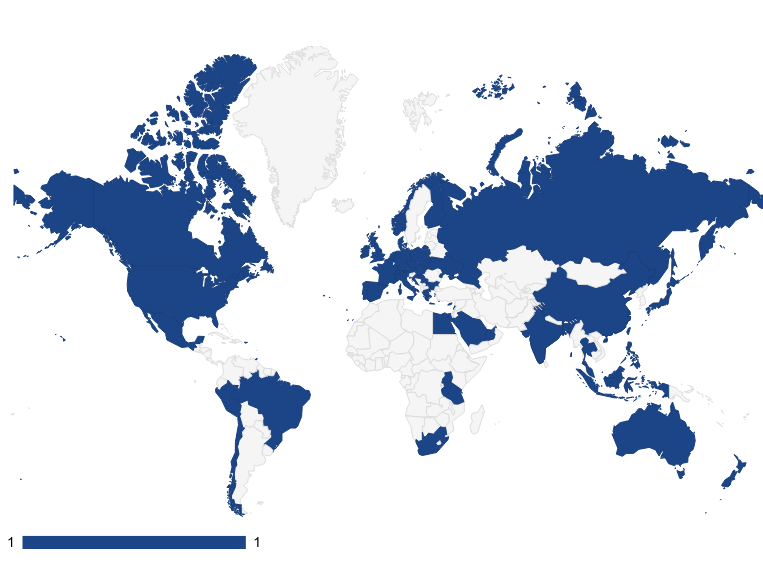 Global open
Our master of ceremonies, Kelly Beatty, kicked off the global open session, followed by welcoming remarks from IDA Board President Diane Knutson and IDA Executive Director Ruskin Hartley. Ruskin then introduced this year's keynote speaker Lisa Heschong. Lisa is a trained architect and ecologist, and her presentation shared the interplay between human physiology and the physical design of cities and buildings. Her talk focused on how day and night are very different design conditions, yet they are two sides of the same coin intimately tied to our fundamental evolutionary physiology. Lisa explored how healthier daytime environments influence healthier nights and vice versa.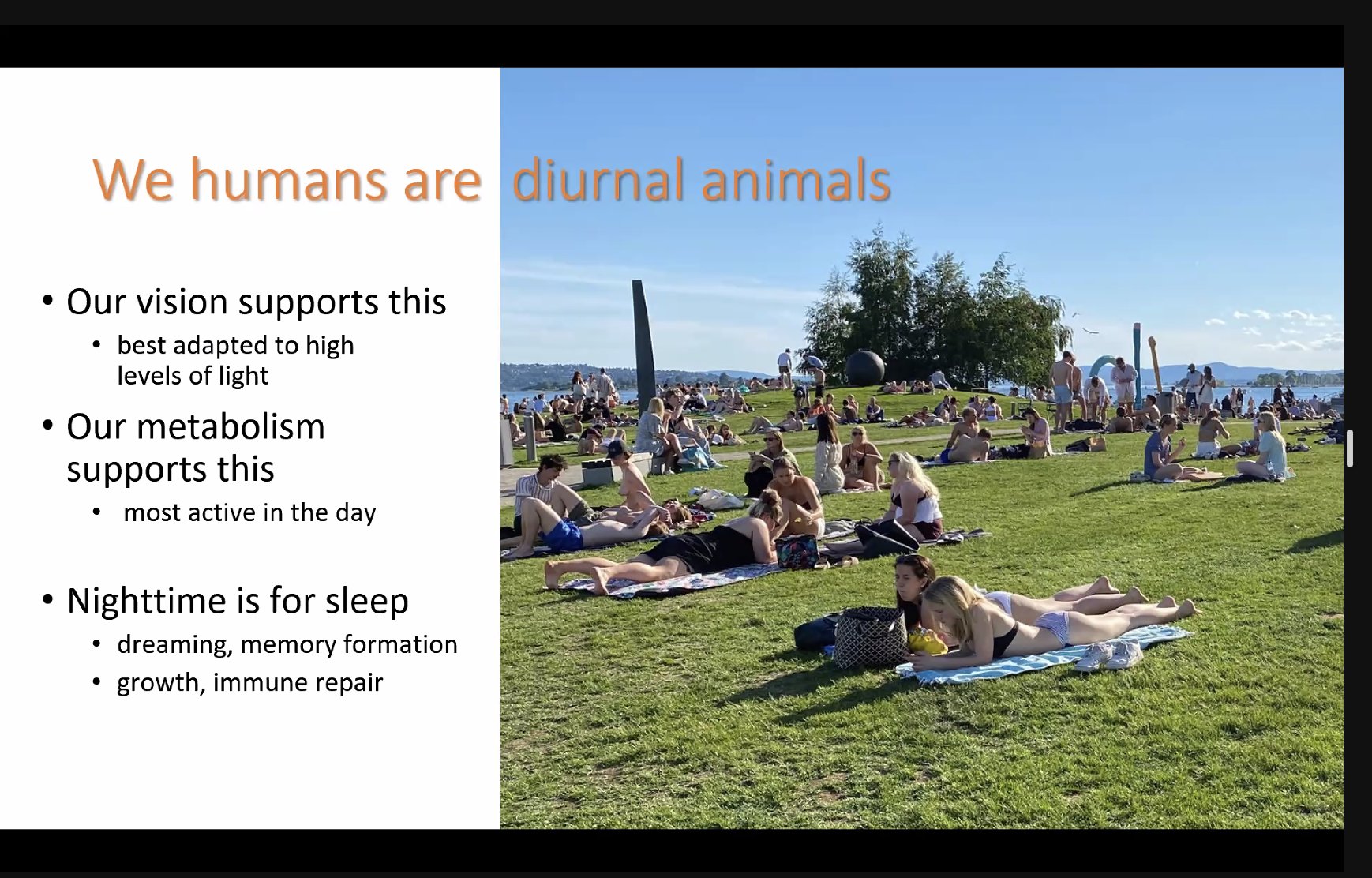 East and Southeast Asia, Australia, and New Zealand
Following the opening session was the first regional session — East and Southeast Asia, Australia, and New Zealand. Nalayini Brito-Davies (a member of IDA's Board of Directors) hosted this session and first introduced Wiwat Changtrakul from Thailand. Wiwat shared how after stumbling upon a potential dark sky site, he taught himself astrophotography and became an advocate for this site's protection, coinciding with a government astronomy organization's initiative to do the same at the national level. Next was Rubaiat Rehman Khan of Bangladesh. Rubaiat discussed how initiators will convince people against the unnecessary use of lights. Attendees heard stories of his club's journey in the last two years, their efforts, obstacles faced, and tips for approaching the local government of South Asian countries. Axiou Lin from Taiwan closed out the first regional session by sharing how the local people and government of Matsu, Taiwan (located on the front lines of geopolitical and lighting intrusion) launched a dark sky program to protect the tranquility of the night and redefine the new value in this dire strait.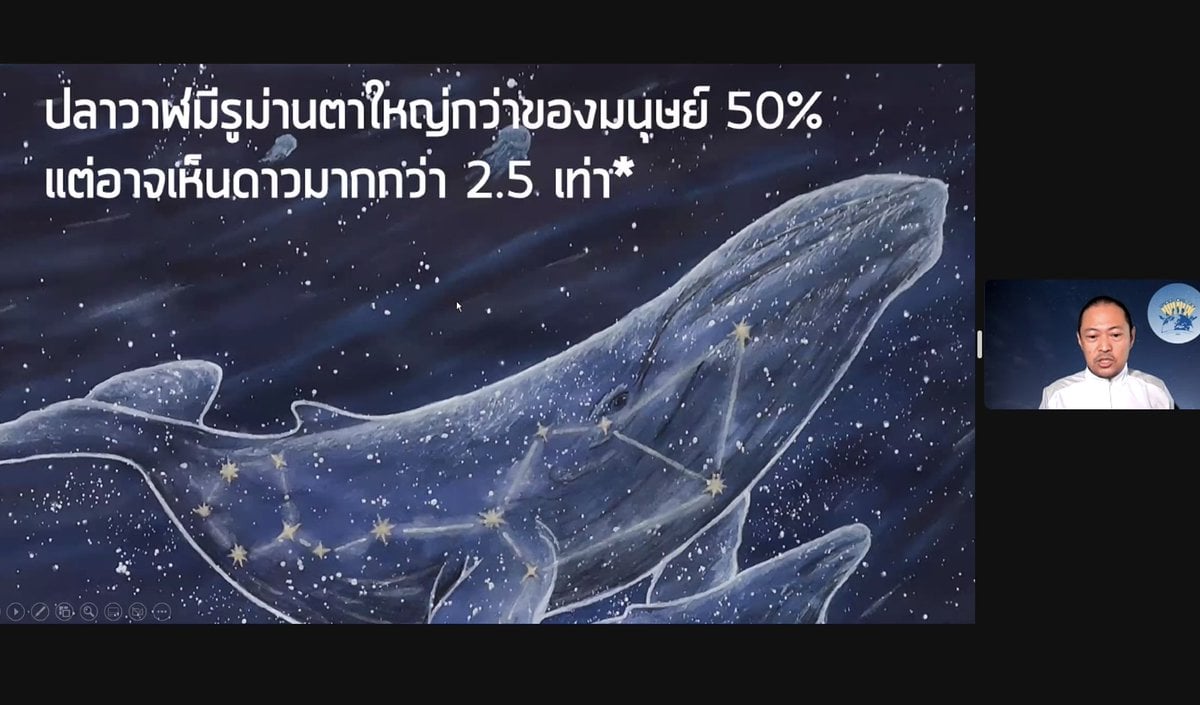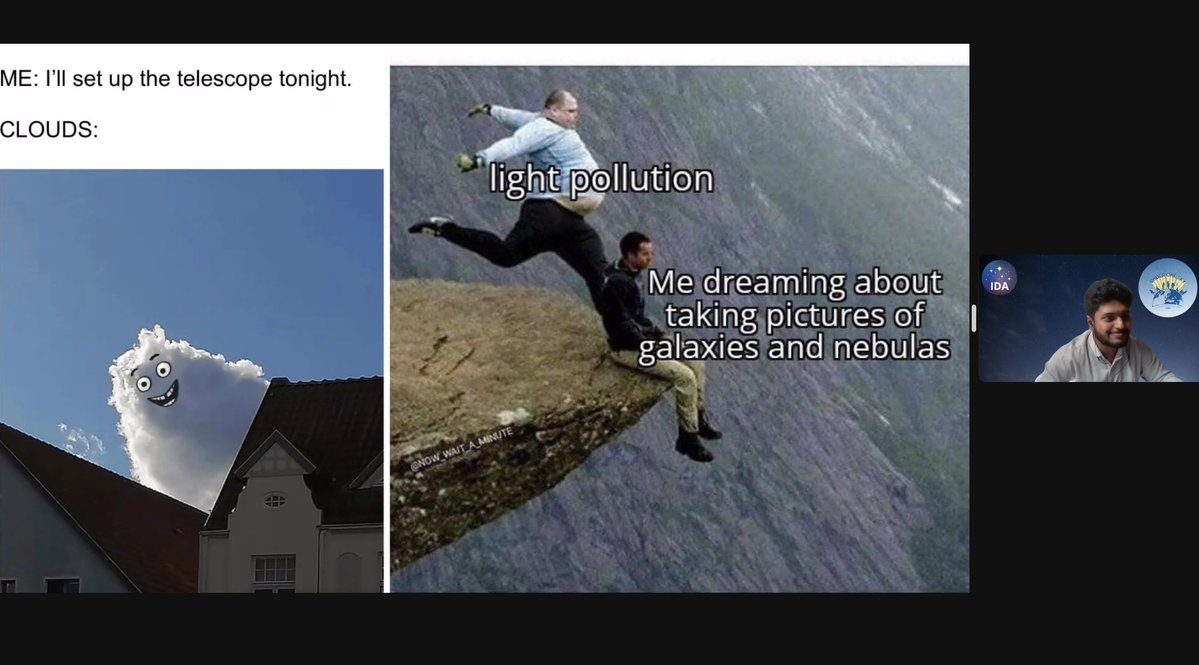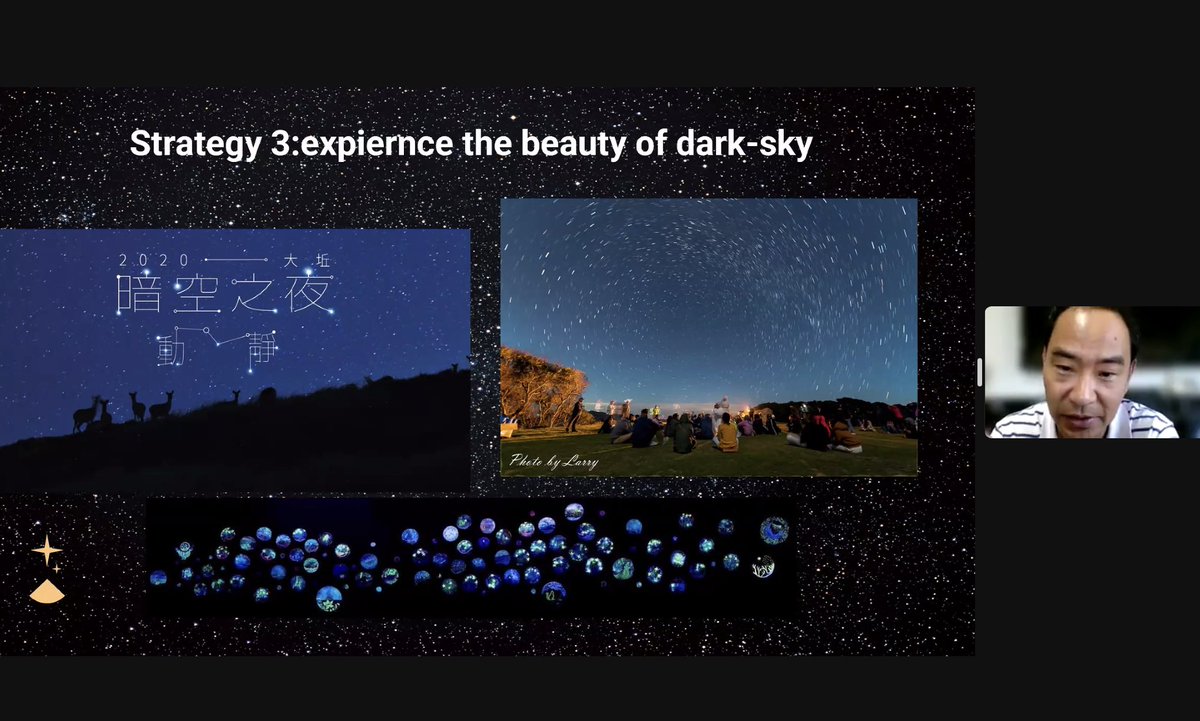 Community Engagement Workshop
We then moved into our first engagement workshop, where our panelists discussed ways to engage our communities through outreach and education. This conversation was hosted by Kerem Asfuroglu, a prominent lighting designer who uses art and creativity to achieve lasting results. Joining him was Wayne Gosnell, a Texas-based Advocate who runs a successful dark sky-friendly business award and lightbulb exchange program. Additionally, the panel included Lya Shaffer Osborn, a multidisciplinary designer and an advocate for design justice, to speak to light justice. We also heard from Steve Evers, who will bring his unique perspective as a volunteer in the local county government in Utah, U.S., to advocacy, governance, and follow-through.
Europe, Africa, and India
After a few hour break, we began the second regional session covering Europe, Africa, and India. Biraj Nainabasti, originally from Nepal, started off by talking about involving the youth in the dark sky movement by showing the younger generations exactly what light pollution is and its negative consequences so they will continue in our footsteps in fighting this issue. He was followed by Myriam Patricia Lopez Yanez from Saudi Arabia, whose presentation was about how the Dark Sky Initiative of the Red Sea Development Project has become a source of design creativity. Her position there has led her to develop lighting expectations and requirements of guests, and operators must be constantly balanced with those of their wildlife through strategic approaches to lighting that considers the practical and functional side, with the environmental effects on sensitive species, and of course, the aesthetics and design. The United Kingdom's Valerie Shrimplin rounded the session out by sharing how the sight and contemplation of stars, planets, and galaxies have inspired religions, philosophies, myths, and stories, and consideration of visual images of the sky over time provides a basis for protecting dark skies.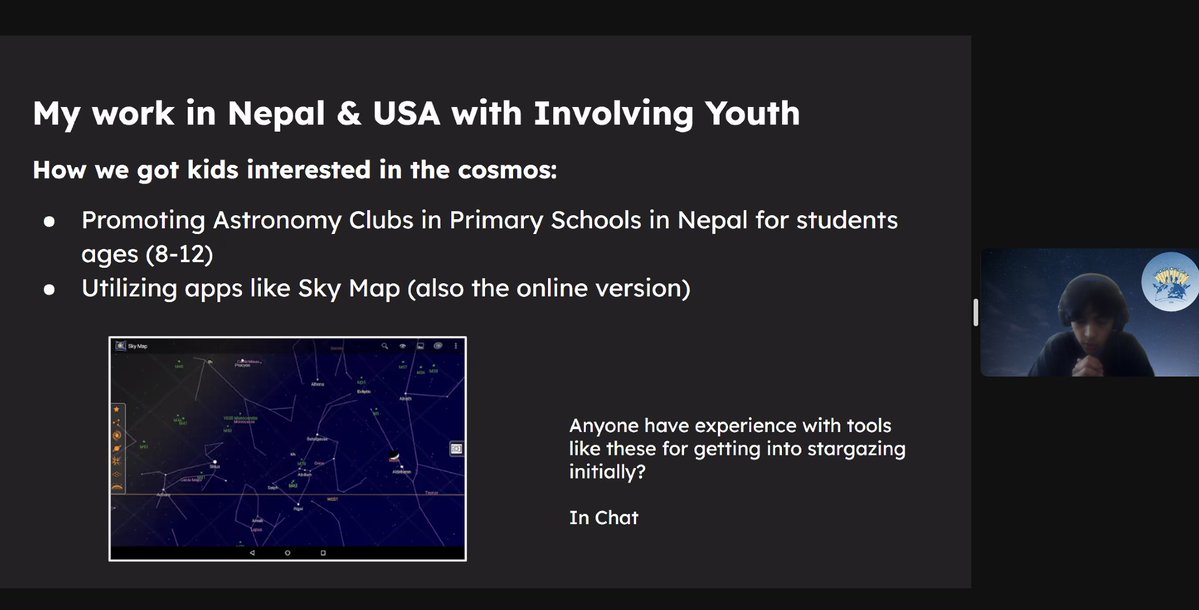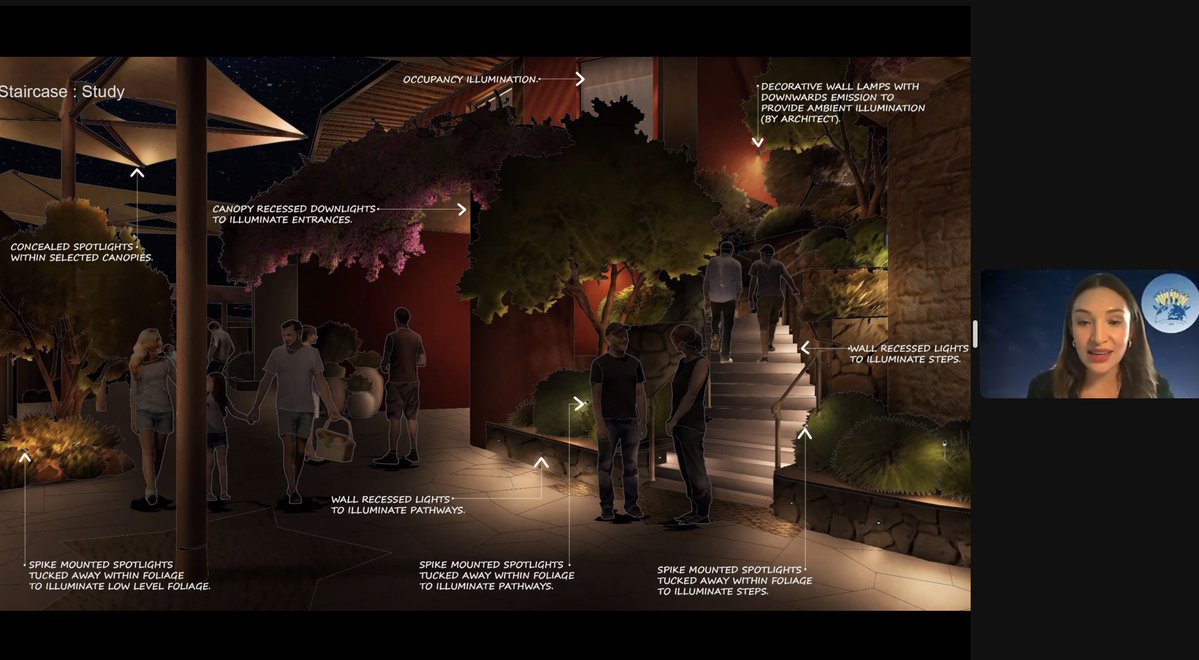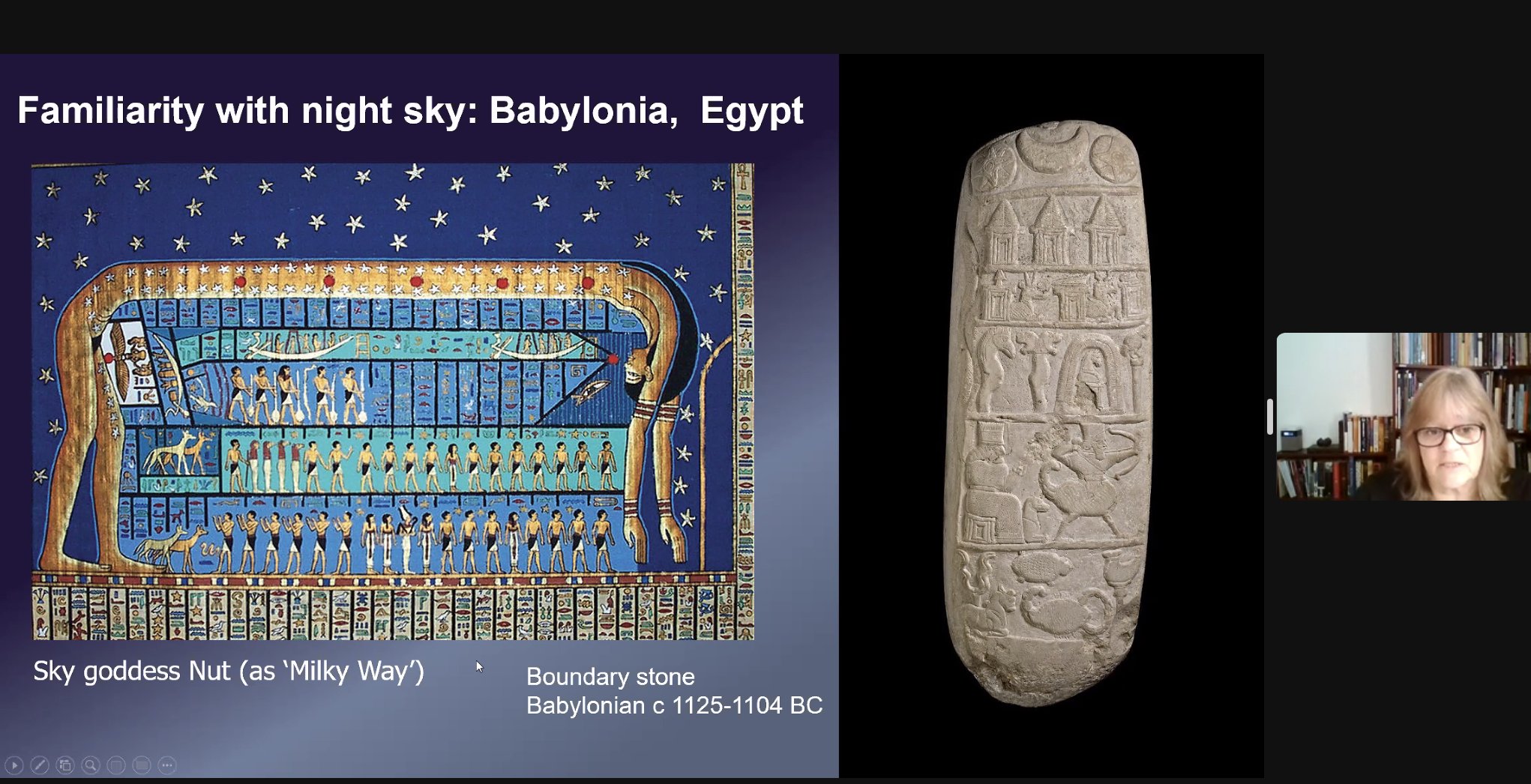 International Dark Sky Places Panel
Following the second regional session, we learned about the application and certification process for our International Dark Sky Places program in the second engagement workshop. Our panel walked us through how they did it, what challenges they overcame, and what benefits they have seen since certification. IDA's Dark Sky Places Committee Chair, Dan Oakley, who spearheaded the South Downs International Dark Sky Place application, hosted the panel. Joining him was Johanne Roby, who got the most recent Urban Night Sky Place designation in Canada. Additionally, we heard from Sabine Frank, who worked with Fulda, our largest designated International Dark Sky Community, and Eleanor Muller, who works with the !Ae!Hai Kalahari Heritage Park in South Africa.
North, Central, and South America
Our final regional session covered North, Central, and South America and was hosted by Paulina Villalobos, a member of IDA's Board of Directors from Chile. She first introduced us to Jairo Vrolijk from Aruba, and Jairo shared how travelers to his country are in awe of the dark skies' mysteriousness. However, light pollution is still an unknown danger that requires substantial outreach for change. Next, we heard from Pedro Sanhueza, also from Chile, about new norms for protecting the night sky in his country. He emphasized shifting toward environmental protection, with main restrictions being fully shielded fixtures of outdoor street lighting, industries, road lighting, billboards, and sports facilities. Our final speaker was Ravis Henry of the Towering House Clan of the Navajo Nation. Ravis shared with us the Navajo perspective of the night sky through stories of how the stars came to be by the acts of the Deities and the Coyote. He also introduced the Navajo constellations, along with the stories and teachings behind the individual constellations, as the Navajo People understand them.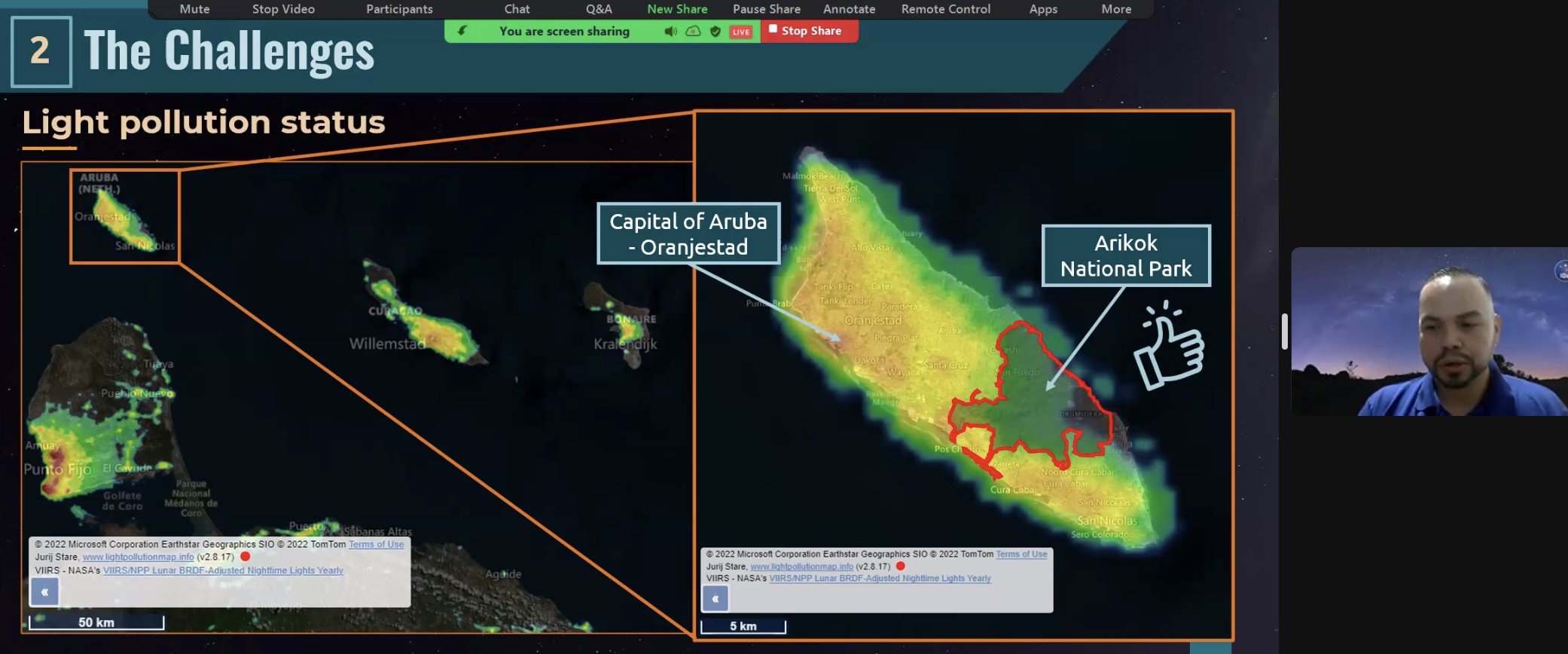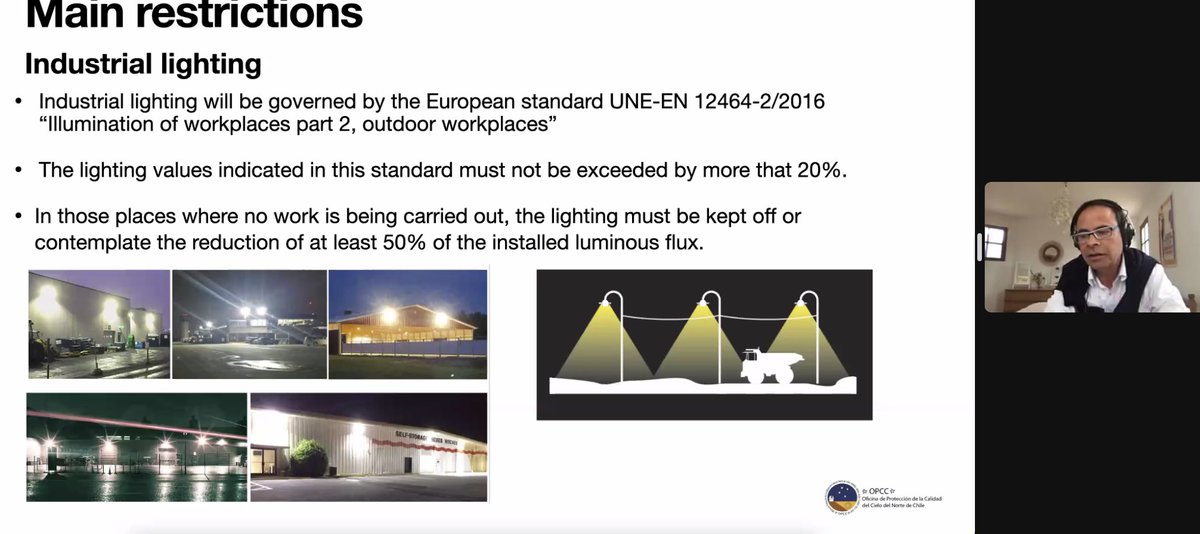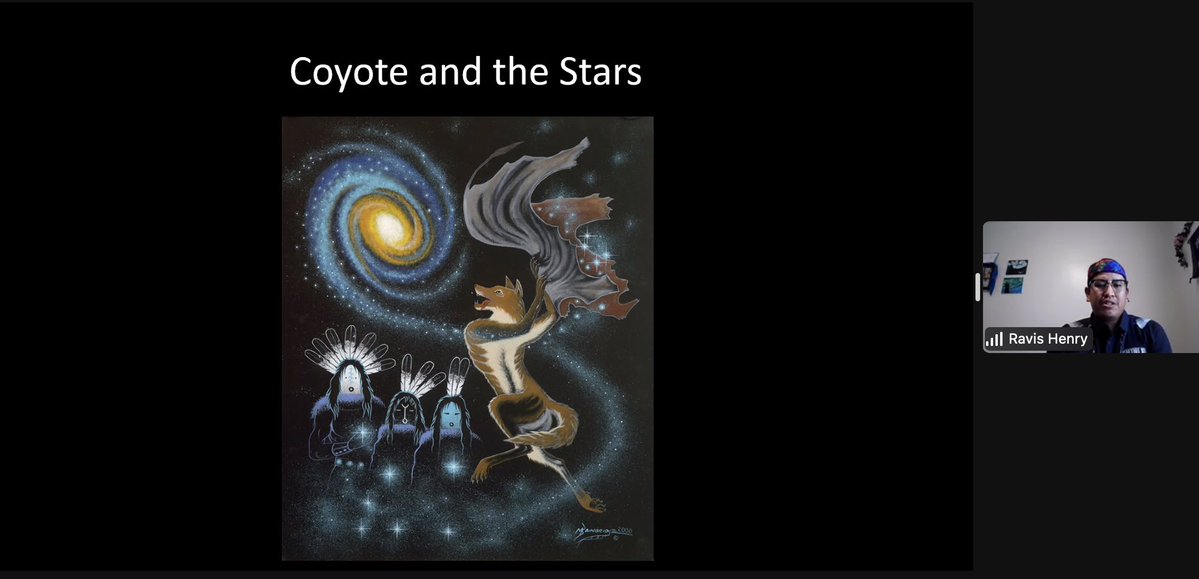 Policy Workshop
The third and final engagement workshop focused on how policy can be an instrument for change to reduce light pollution and promote awareness of the value of dark skies in your community. The panel was hosted by Yana Yakushina, a lawyer and researcher for the legal protection of dark skies. We learned from Amy Oliver, an expert in leveraging proclamations and media for dark sky conservation, Diane Turnshek, who has experience with urban night sky reclamation through ordinances, measurement, and retrofits, and Anna Pasková from the Czech Republic, about the EU-wide initiative to regulate light pollution and promote dark sky conservation.
Awards reception and cocktail hour
After the regional sessions, we introduced and congratulated all of this year's Dark Sky Award recipients. These winners were nominated for their outstanding work in their fields for educating about and protecting dark skies, and we are so proud of all they have achieved. Following the awards ceremony, there was a brief virtual cocktail hour where attendees separated into breakout groups to socialize and network.
Global close
Once everyone reconvened, Kelly Beatty welcomed us back for the final session featuring a brief sharing of words from Ruskin Hartley. Ruskin then introduced Mike Simmons from  IDA's Board, who led a conversation with astronaut Nicole Stott and actor and amateur astronomer Tim Russ. This discussion covered what it means to look down at Earth to gain new perspectives and how the fragility of our world should be celebrated and protected.
To view the recordings from this year's conference, click here.