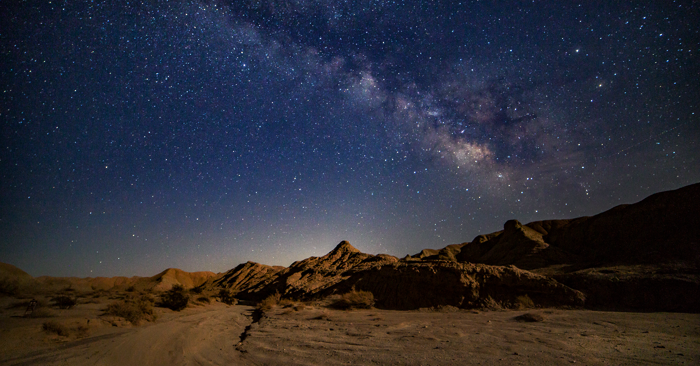 About
Anza-Borrego Desert State Park is state park in southern California, U.S. By land area, it is the country's second-largest state park, after New York's Adirondack State Park. The Park, itself the merger of two former constituent state parks, takes its name from both: 18th century Spanish explorer Juan Bautista de Anza, and Borrego, the Spanish word for the area's bighorn sheep. A two-hour drive from San Diego, the Park is a component of the Mojave and Colorado Deserts UNESCO Biosphere Reserve and adjacent to the Santa Rosa and San Jacinto Mountains National Monument.
The Park preserves the Colorado Desert, which is itself chiefly composed of the western Sonoran Desert. The west coast Peninsular Ranges of Southern California block most eastern Pacific coastal air and storm systems, producing an arid climate. This low desert experiences intense heat in the summer and frigid conditions in winter, although its elevation usually precludes the formation of frost. The Park provides habitat for a rich biodiversity including the state's only native palm species, the California Fan Palm (Washingtonia filifera) and a number of endangered species such as the desert bighorn sheep (Ovis canadensis nelsoni). 12 designated wilderness areas, and 180 kilometers (110 miles) of hiking trails draw over 100,000 visitors per year.
The southern California Desert remains largely undeveloped due to rugged terrain and a challenging climate, which keeps the area's night skies relatively dark. Set in the middle of the park, the city of Borrego Springs, California, became the world's second IDA International Dark Sky Community in 2009. Given that Borrego Springs is the most significant source of artificial light at night in the area, its IDA status helps protect Anza-Borrego Desert State Park.
Designated
2018
Category
Dark Sky Park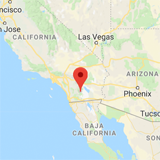 Address
200 Palm Canyon Drive
Borrego Springs, CA 92004 USA
Google Maps
Contact
Dennis Stephen
Website
Tel.: +1 760 767 5311
Land Area
2,371 km2
Documents
Weather
Click here to find ideal environmental conditions for viewing the night sky at Anza-Borrego Desert State Park (33.09072, -116.95472). Don't forget to plan your trip during the new moon and astronomical twilight to enhance the viewing experience!