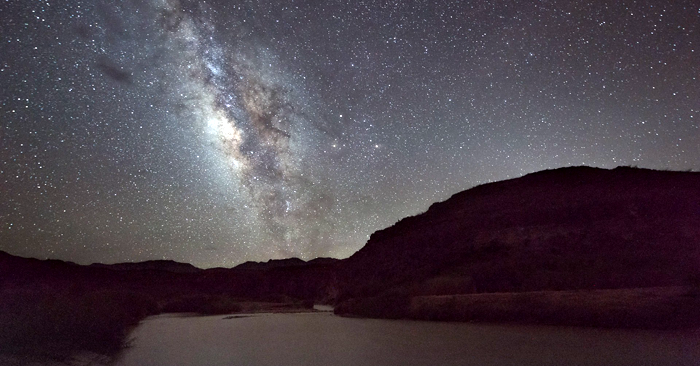 About
Big Bend Ranch State Park is a ~355,000 acres state park in the "Trans-Pecos" region of far west Texas, U.S. It extends along the U.S.-Mexico border from southeast of Presidio to near Lajitas, in both Brewster and Presidio counties. It is situated adjacent to Big Bend National Park, which was designated an International Dark Sky Park in 2012. The geographic setting of Big Bend Ranch is extremely remote and rugged, such that the area has been referred to in Spanish as El Despoblado ("the uninhabited"). At one time among the 15 largest working cattle ranches in the United States and described as 'half the size of Rhode Island', Big Bend Ranch was purchased by the State of Texas in 1988 and opened to the public on a limited basis three years later. It is now a regional attraction for enthusiasts of camping, hiking, off-road driving, bird watching photography, boating, fishing and other outdoor pursuits.
Since the Big Bend National Park IDSP designation, those recreational activities have expanded to include stargazing. With very little in the way of outdoor lighting and its location in the same large 'pool' of natural darkness encompassing the national park, Big Bend Ranch is a somewhat more accessible outlet for visitors seeking some of the darkest night skies in the lower 48 U.S. states. The Park seeks to educate visitors, with a steadily increasing offering of nighttime programs, and has made an impressive effort to reach out beyond the Park boundaries to the communities whose lighting choices impact its night skies.
In June 2020, Big Bend Ranch State Park announced the inclusion of the Chinati Mountains State Natural Area (CMSNA) into their existing International Dark Sky Park designation. The addition of CMSNA added approximately 40,000 acres of rugged and remote Chihuahuan Desert to the existing BBRSP Dark Sky Park designation. Together, with neighboring Big Bend National Park, this region of the Big Bend is one of the largest areas of protected night sky in the United States.
Designated
2017
Category
Dark Sky Park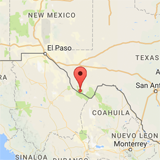 Address
Barton Warnock Visitor Center
Terlingua, TX 79852
Google Maps
Contact
Regina Lillibridge
Website
Tel.: +1 432 358 4444
Land Area
1,258 km2
Documents
Application
Announcement
Park Expansion Addendum
Annual Reports
Weather
Click here to find ideal environmental conditions for viewing the night sky at Big Bend Ranch State Park (29.4696, -103.57583). Don't forget to plan your trip during the new moon and astronomical twilight to enhance the viewing experience!