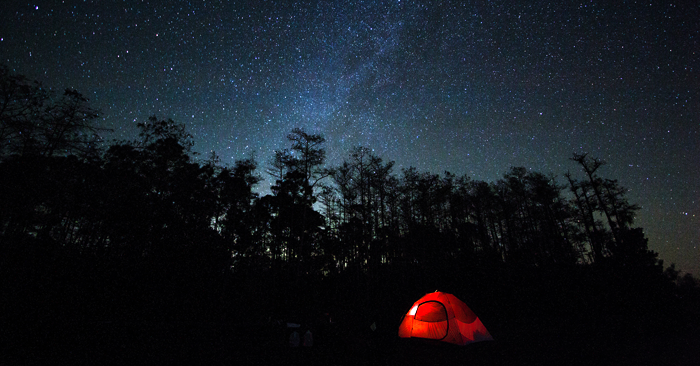 About
Big Cypress National Preserve is an IUCN category IV (habitat/species management area) site consisting of 290,000 hectares of U.S. federal lands in southern Florida, about 72 km west of Miami. The Preserve is bordered by the wet freshwater prairie of Everglades National Park to the south, and other federal and State of Florida lands to the west. The Park's human prehistory stretches back thousands of years, and it was occupied historically by a number of Native American tribes through the nineteenth century, when the Seminole Indians were removed from the land. 
Big Cypress is a center of biodiversity, hosting a variety of species including orchids, cypresses, mangroves, venomous snakes, birds, the Florida black bear and the elusive Florida panther. Together with nearby Everglades National Park, Big Cypress is an important bulwark against land development in south Florida, representing some of the last dark territory in the region. Still, it is impacted by light from the Miami and Naples/Fort Meyers metro areas. Preserve staff have recognized the value of the dark buffer that Big Cypress and Everglades place between these cities as it applies to their overall conservation mission, and have taken concrete steps to protect the resource and raise its awareness among visitors.
Designated
2016
Category
Dark Sky Park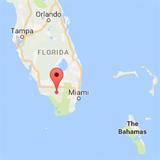 Address
33100 Tamiami Trail
East Ochopee, FL 34141 USA
Google Maps
Contact
Land Area
2,900 km2
Documents
Weather
Click here to find ideal environmental conditions for viewing the night sky at Big Cypress National Preserve (25.97167, -81.07417). Don't forget to plan your trip during the new moon and astronomical twilight to enhance the viewing experience!