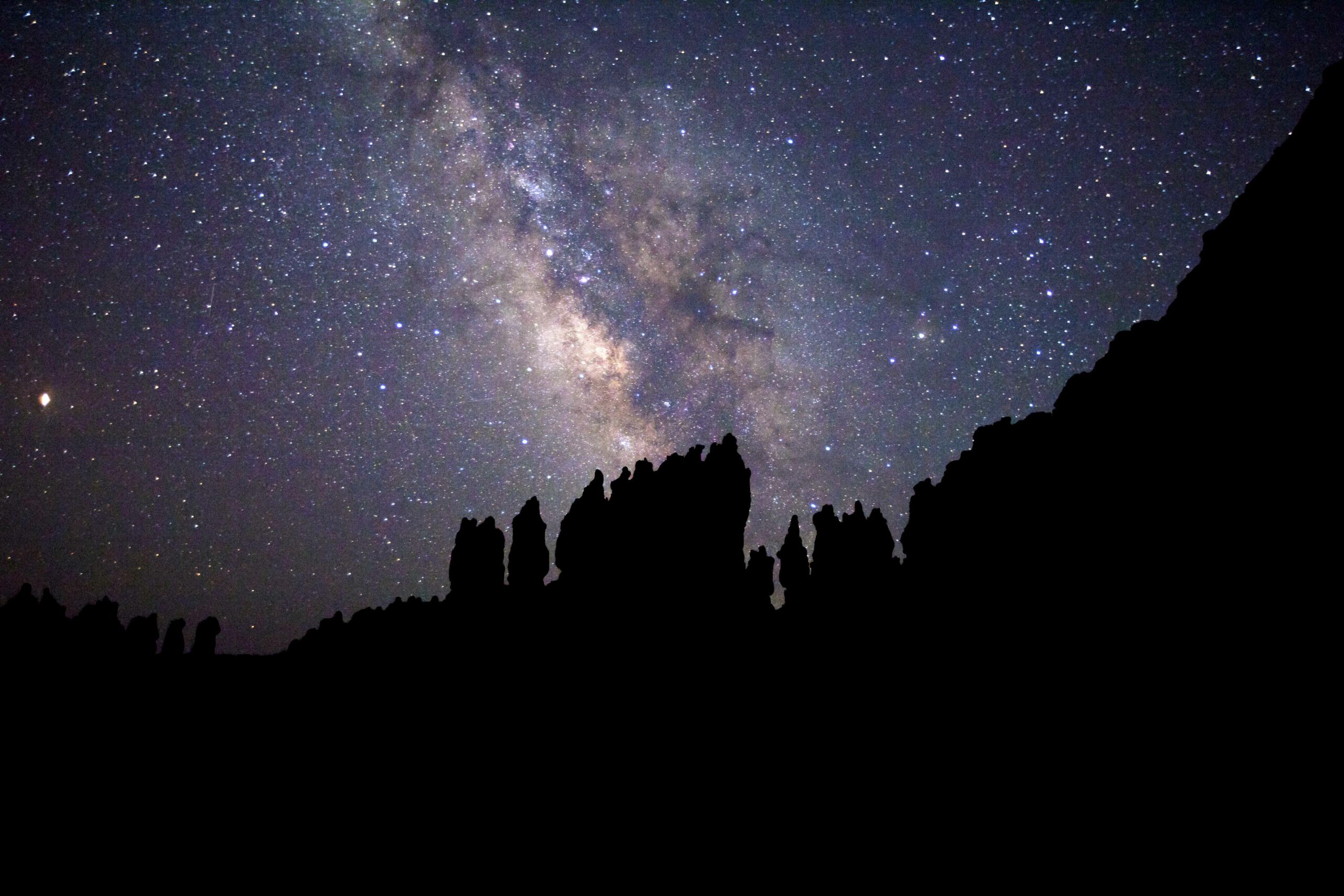 About
Bryce Canyon National Park, a sprawling reserve in southern Utah, is known for crimson-colored "hoodoos," which are spire-shaped rock formations. The park's main road leads past the expansive Bryce Amphitheater, a hoodoo-filled depression lying below the Rim Trail hiking path. It has overlooks at Sunrise Point, Sunset Point, Inspiration Point, and Bryce Point.
Designated
2019
Category
International Dark Sky Park
Gold Tier
Address
Highway 63
Bryce, UT 84764
U.S.A.
Google Map
Contact
Land Area
145 km2
Documents
Weather
Click here to find ideal environmental conditions for viewing the night sky at Bryce Canyon National Park (37.61862, -112.98583). Don't forget to plan your trip during the new moon and astronomical twilight to enhance the viewing experience!
Media