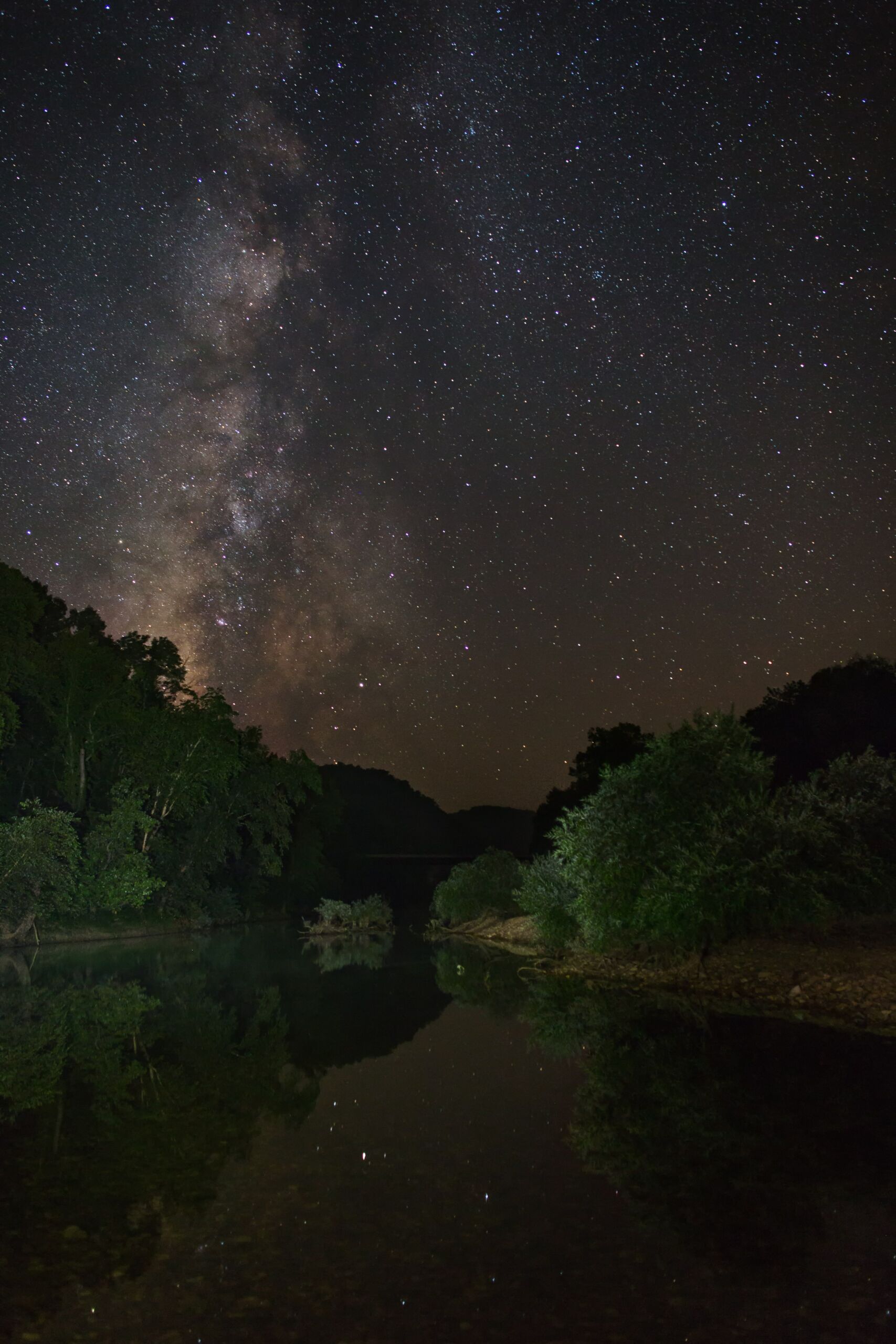 About
The Buffalo National River is a free-flowing stream passing through towering picturesque bluffs, forests, and fields in North Central Arkansas in the Ozark Mountains. As America's first National River, the Buffalo River is managed by the National Park Service and is widely viewed as the crown jewel of Arkansas's natural heritage resources. The river's natural and cultural features combined with scientific and recreational opportunities makes it an exceptional unit within the National Park Service and a natural and powerful dark dky resource.
Designated
2019
Category
International Dark Sky Park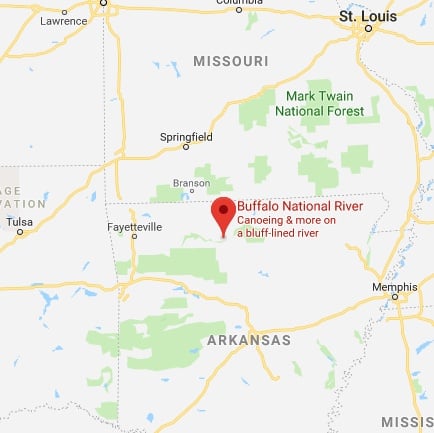 Address
170 Ranger Road,
St Joe, AR 72675 U.S.A.
Google Map
Contact
Casey Johannsen
Website
Tel.: (870) 439-2502
Land Area
396.2 km2
Documents
Weather
Click here to find ideal environmental conditions for viewing the night sky at Buffalo National River (35.97862 -92.12917). Don't forget to plan your trip during the new moon and astronomical twilight to enhance the viewing experience!