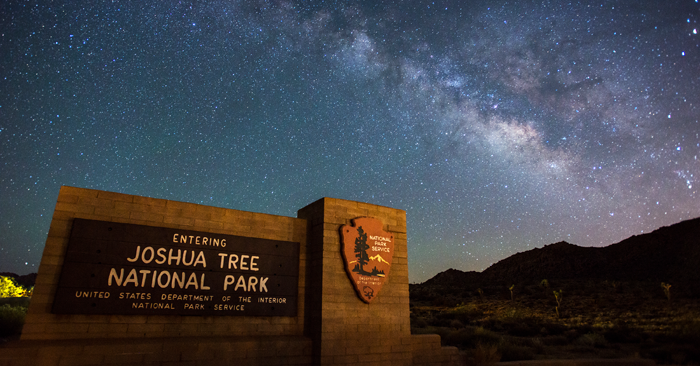 About
Joshua Tree National Park  is a U.S. national park sprawling over land that straddles the boundary of two deserts: the higher Mojave Desert and lower Colorado Desert. It protects crucial habitat for endemic species and hundreds of archaeological and historic sites. With respect to dark skies, the Park is in a virtually unique setting sandwiched between the "Inland Empire" metropolitan area of some 4 million inhabitants near its western edge, and the last pool of natural darkness remaining in Southern California in its eastern extremity. For residents of the greater Los Angeles area – some 18 million people as of 2015 – Joshua Tree National Park is the nearest convenient place to go stargazing under a relatively dark sky. While the western half of the Park is significant impacted by light from Palm Springs and, to a lesser extent, the cities of the nearby Morongo Basin, visitors who make the trek to the Park's eastern wilderness area are rewarded with some of the darkest night skies left in the region.
With the rise of an astrotourism base, the Park has taken an increasingly active role in preserving what darkness remains. Its own house is in good order, the result of a lack of utility-provided electricity within the Park boundaries to power outdoor lighting and a reliance on solar photovoltaic systems. It has made some headway in influencing neighboring jurisdictions, including pressing successfully for major improvements to the lighting ordinance in surrounding San Bernardino County. The Park has also supported efforts to update lighting codes in the cities of Twentynine Palms and Yucca Valley, and it convinced a nearby military base to substantially reduce its use of outdoor light at night. The Park maintains a program of education and outreach to its visitors, impressing on them both the value of natural darkness and the ways that careless use of artificial light at night harms the nighttime environment.
Designated
2017
Category
Dark Sky Park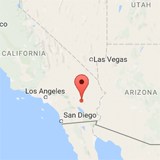 Address
74485 National Park Drive
Twentynine Palms, CA 92277 USA
Google Maps
Contact
Land Area
3,196 km2
Documents
Application
Lighting Plan
Announcement
Annual Reports
Weather
Click here to find ideal environmental conditions for viewing the night sky at Joshua Tree National Park (33.8681, -115.7944). Don't forget to plan your trip during the new moon and astronomical twilight to enhance the viewing experience!