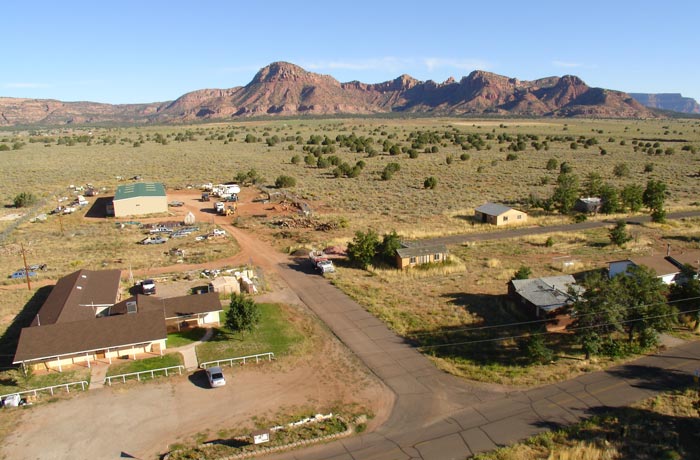 About
The Kaibab Paiute Indian Reservation is a community of approximately 250 residents located on the Arizona-Utah border about 80 km north of the Grand Canyon. The Kaibab Band of Paiute Indians are one of 10 member bands of the Southern Paiute tribe of Native Americans who live along the southern Great Basin and the San Juan and Colorado River watershed.
The Reservation's lands total 48,900 hectares and contain five tribal villages as well as Pipe Spring National Monument and the non-Indian community of Moccasin. The International Dark Sky Community is officially known as "Thunder Mountain Pootsee Nightsky," a name that recognizes the status of the Kaibab Paiute as a sovereign nation, the importance of Thunder Mountain and the night sky in Kaibab Paiute culture, and the unique language spoken by Southern Paiutes.
The Kaibab Paiute people believe that they have a special responsibility to protect and manage their lands and water. In recent years, the tribe has come to recognize the value of dark skies over their lands as a threatened resource worthy of conservation. As the first group of ethnically and linguistically related people to come together to collectively embrace dark skies principles, the Kaibab Paiute are truly the world's first "dark sky nation."
Designated
2015
Category
Dark Sky Community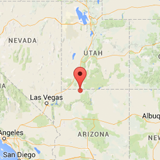 Address
Arizona, USA
Google Maps
Contact
Land Area
488.9 km2
Documents
Weather
Click here to find ideal environmental conditions for viewing the night sky at Thunder Mountain (36.92135, -112.67863). Don't forget to plan your trip during the new moon and astronomical twilight to enhance the viewing experience!