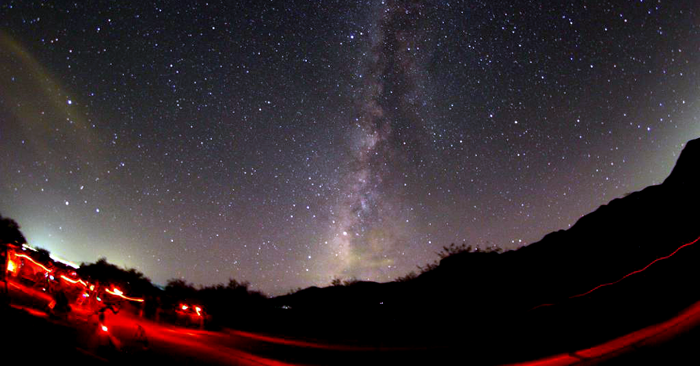 About
Kartchner Caverns State Park is located in southeastern Arizona, 14 km (9 miles) south of the town of Benson and west of the north-flowing San Pedro River in the foothills of the Whetstone Mountains. The Park preserves a set of 'living' limestone caverns whose known passages total 3.9 km (2.4 miles). The caverns, discovered on private land in 1974, were once a carefully-guarded secret among cavers who protected the site by limiting knowledge of their existence while lobbying the landowners and the State of Arizona to arrange the sale of the site and the establishment of a state park there. The goal was realized in 1988 with the sale and the Park's founding.
Careful management of the caverns, including a complex system of air-lock doors, misting machines and other equipment, are required to properly conserve the delicate interior conditions that allow the cave to continue growing as it has for at least the last 50,000 years, while allowing for public visitation of its chambers. The park also includes several kilometers of hiking trails outside the caverns for public use.
Beginning in 2010, the Park management and staff realized that Kartchner's situation in rural Cochise County and accessible facilities made for a good venue for local volunteers with the Huachuca Astronomy Club to conduct nighttime astronomy programs for Park visitors. Since then, the Park has hosted several such events per year and is increasingly known across the region among amateur astronomers, who bring their telescopes to enjoy access to Silver-tier dark skies.
The Park has also achieved a remarkable 99% initial compliance with its Lightscape Management Plan, itself the result of Park-led efforts to substantially improve outdoor lighting codes at the county level and in the nearby city of Sierra Vista. Kartchner has successfully raised awareness of dark skies across southeastern Arizona in ways that will help protect the integrity of its own nighttime conditions.
Designated
2017
Category
Dark Sky Park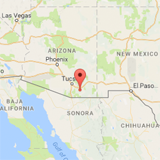 Address
2980 Hwy 90
Benson, AZ 85602 USA
Google Maps
Contact
Land Area
2.9 km2
Documents
Weather
Click here to find ideal environmental conditions for viewing the night sky at Kartchner Caverns State Park (31.8367, -110.3490). Don't forget to plan your trip during the new moon and astronomical twilight to enhance the viewing experience!