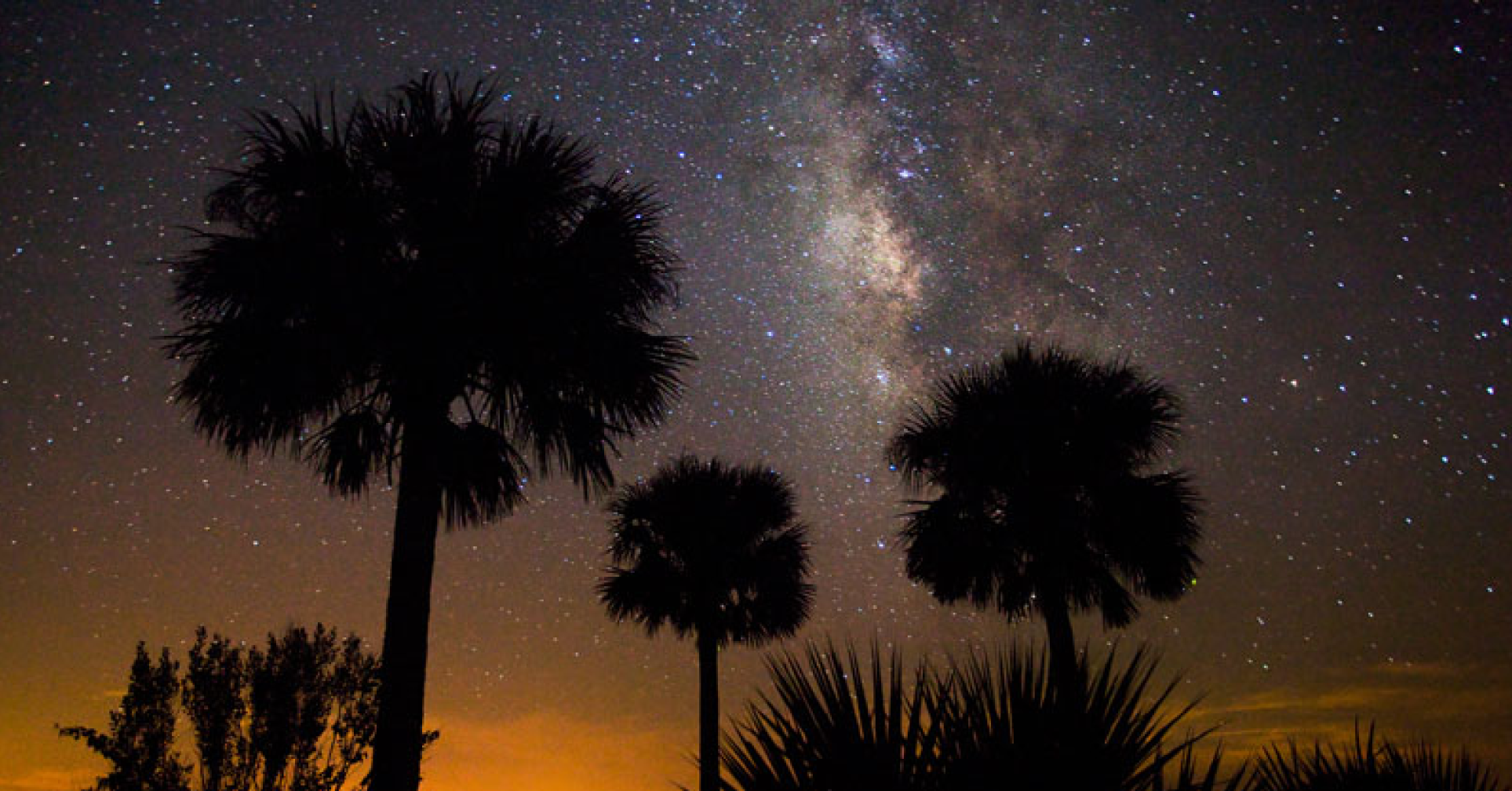 About
Kissimmee Prairie Preserve State Park (KPPSP), a 54,000 acre property in central Florida, is one of the largest parks in the Florida State Parks System. It is a rare natural area that remains under preservation in its part of the state, which is far from the national parks and preserves of south Florida. "Located away from the population centers," park staff write, "KPPSP is a prime destination for people who want to get away from the stresses of their everyday life. They come to experience the long prairie views, the song of Eastern Meadowlark, the wind through the palmettos and grasses. And they stay the night for the peaceful and star-studded evenings."
Only nine percent of the original Florida dry prairie ecosystem remains intact, and KPPSP protects the largest tract of these fragile lands, which are home to 48 listed native species. The Park therefore serves as an important bulwark against the degradation of the natural nighttime environment in central Florida due to invasive human development. The Park provides purely resource-based recreation, outlaws hunting, and offers over 177 km (110 miles) of trails and fire-breaks accessible only by hikers, bikers, and horseback riders.
Over the past two years, the KPPSP leadership and staff have taken laudable steps toward securing the integrity of the dry prairie's nights and educating visitors about the importance of natural dark for maintaining the prairie's delicate ecosystem. Its situation within a three-hour drive of over 7 million south Floridians places the Park in a position to serve many people in articulating IDA's mission and goals.
Designated
2016
Category
Dark Sky Park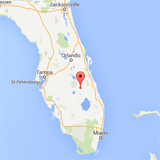 Address
33104 NW 192nd Ave
Okeechobee, FL 34972 USA
Google Maps
Contact
Catherine Welch 
Website
Tel. +1 863 462 5360
Land Area
218.5 km2
Documents
Weather
Click here to find ideal environmental conditions for viewing the night sky at Kissimmee Prairie Preserve State Park(27.56126, -81.02285). Don't forget to plan your trip during the new moon and astronomical twilight to enhance the viewing experience!