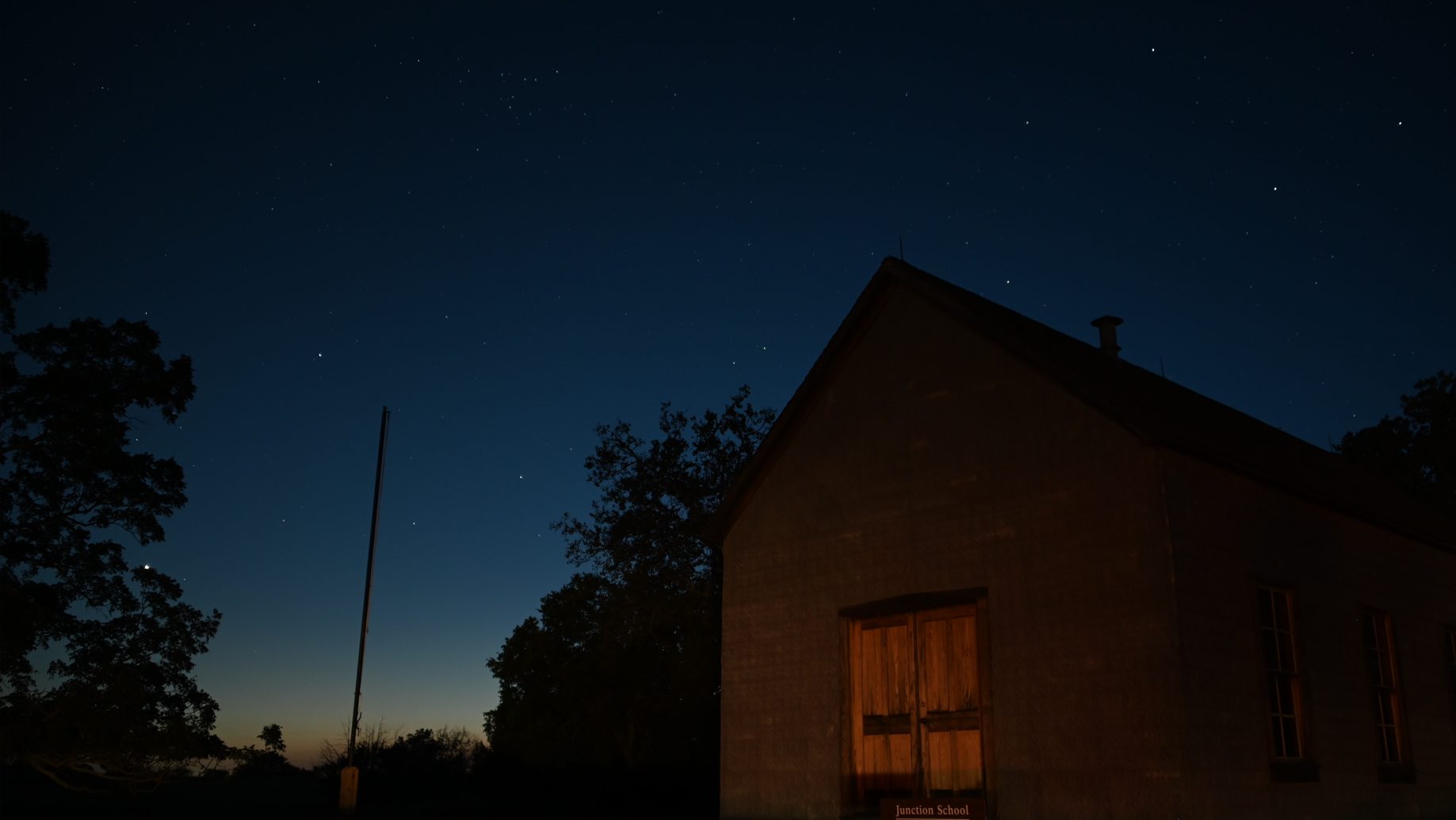 About
The LBJ Ranch District at Lyndon B. Johnson National Historical Park is located 60 miles northwest of San Antonio, Texas just off Texas State Highway 290 along the beautiful Pedernales River. During his presidency as the 36th President of the United States, Lyndon B. Johnson spent over 490 days of his presidency (¼ overall) at the LBJ Ranch. Visitors can take a self-paced driving tour of the LBJ Ranch and enjoy exhibits throughout the Texas White House complex. The park is open from 9:00-5:30; however, the public may view the night sky anytime at the Junction School, where President Johnson attended at the age of four.
Lyndon B. Johnson NHP is committed to preserving the dark sky throughout both districts of the park. The park has retrofitted exterior lighting around the most prominent publicly visible historic structure, The Texas White House. Additionally, with the creation of outreach materials explaining the light retrofit, Lyndon B. Johnson NHP continues to strongly advocate for the modification of exterior lighting to be dark-sky friendly.
Designated
2021
Category
International Dark Sky Park
Silver Tier
Address
199 State Park Road 52
Stonewall, Texas, USA 78671
Google Maps
Contact
Justin Bates
Website
Tel.: 830-868-7128 ext. 260
Land Area
6.4 km2
Documents
Weather
Click here to find ideal environmental conditions for viewing the night sky at Lyndon B. Johnson National Historical Park (30.243271, -98.606043). Don't forget to plan your trip during the new moon and astronomical twilight to enhance the viewing experience!
Media
Lyndon B. Johnson International Dark Sky Park Poster by Tyler Nordgren.