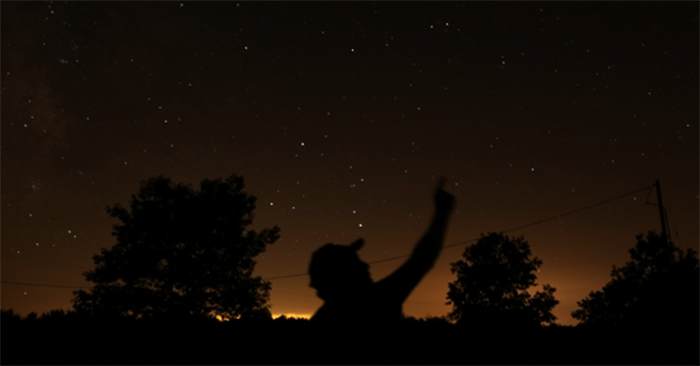 About
Middle Fork River Forest Preserve is a 688-hectare site in Champaign County, Illinois, U.S. It is one of six public preserves owned and operated by the Champaign County Forest Preserve District, a municipal government agency. The eponymous Middle Fork River, Illinois' first federally-designated Wild And Scenic protected river, flows through the preserve. The Preserve is the District's largest public land holding, featuring more than twelve kilometers of trails meandering through a variety of habitats including upland oak forest, restored prairie and river bottom forest. The restored prairie is rich in native prairie wildflowers and grasses. Hiking, wildlife viewing, and fishing are popular activities in the Preserve.
The Preserve is also a dark nighttime refuge for wildlife in the midst of significant skyglow from nearby cities such as Urbana, Champaign and Rantoul. Concern for the area's night skies began in 2007 when members of the Champaign-Urbana Astronomical Society (CUAS) lobbied for changes to street lighting in the jurisdiction of Champaign, the largest municipality in Champaign County. In the same year, CUAS began collaborating with the District's Education Department to offer 'Starwatch' astronomy-related stargazing programs at the Preserve.
In 2016-17, the District spent over $20,000 to upgrade the Preserve's outdoor lighting to meet IDA recommendations, and new interpretive programs educate the public about the benefits of nighttime darkness and interpret the lighting retrofit project to Preserve visitors. The new programs also provide an opportunity to showcase the new dark-sky-compliant light fixtures installed at Middle Fork and offer suggestions to the public on how to limit excessive nighttime light in their home environments. The importance and benefits of darkness and a star-filled sky now play a role in all of of the Preserve's nighttime programs.
Designated
2018
Category
International Dark Sky Park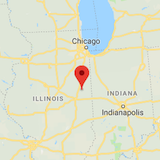 Address
3433 County Rd 2700 E,
Penfield, IL 61862
USA
Google Maps
Contact
Tim Sullivan
Website
Tel.: +1 217 586 3360
Land Area
6.88 km2
Documents
Weather
Click here to find ideal environmental conditions for viewing the night sky at Middle Fork River Forest Preserve (40.3834, -87.9509). Don't forget to plan your trip during the new moon and astronomical twilight to enhance the viewing experience!