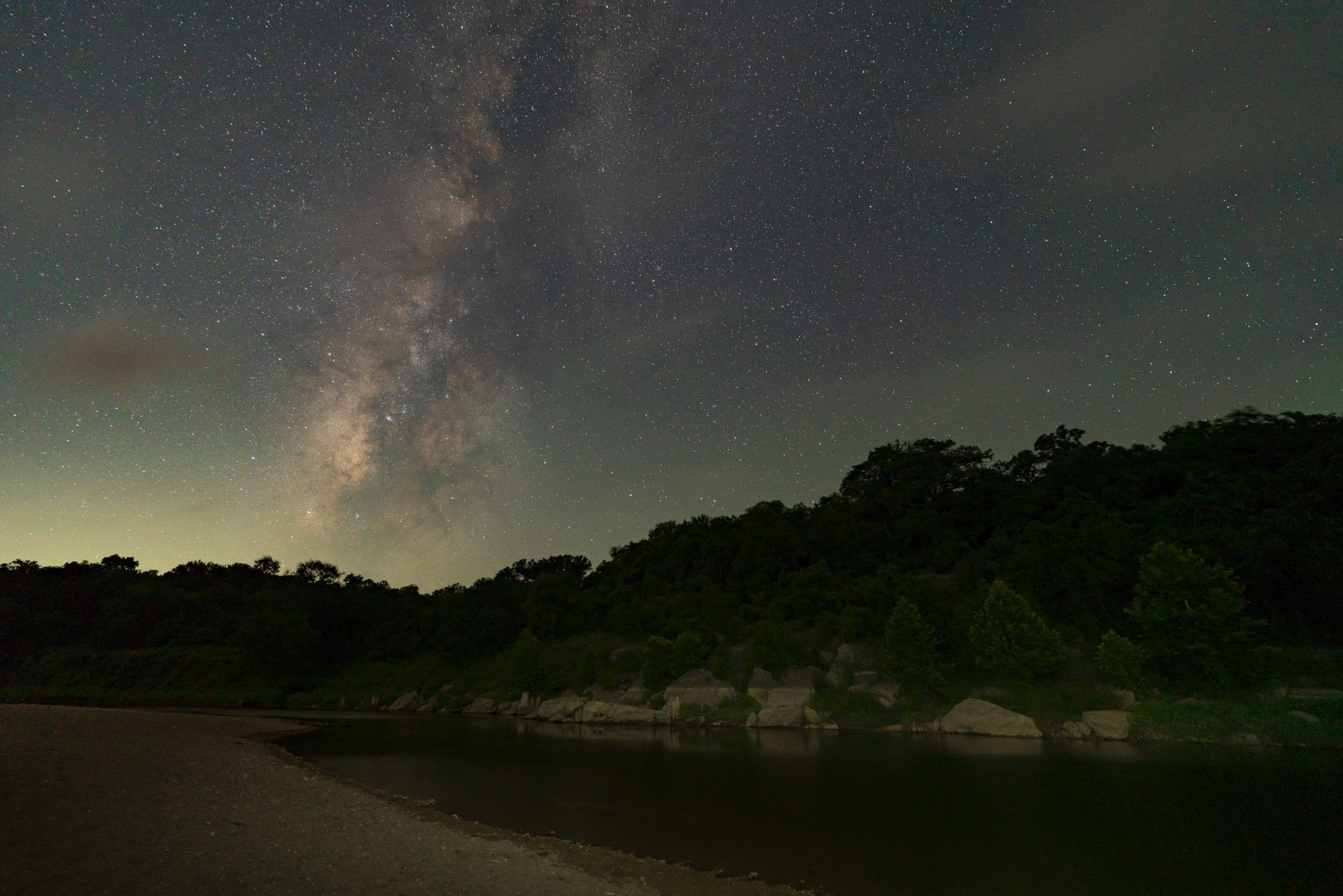 About
Milton Reimers Ranch Park's open space and reserve land, with almost 3 miles of continuous frontage along the Pedernales River, is the largest parkland acquisition in the history of Travis County, Texas. Milton Reimers Ranch Park has been open to the public since 2006. The total land acquisition covers 2,427 acres (9.82 km2), including portions of land along the Pedernales River, Reimers Parkland Reserve, Pogue Springs Preserve, and Hogge Parkland Reserve.
Reimers Observatory, an educational astronomical observatory located inside the park, offers opportunities for public nighttime access solely for astronomy programs. Reimers Observatory holds on average 100 programs throughout the year. During each program, the sky glow that is visible from Austin and San Antonio is discussed, as well as how light pollution affects humans and nocturnal wildlife.
To address some of the future threats to the Park's night sky quality, Travis County proposed retrofitting the lighting for the nearby Bee Creek Sports Complex.The lighting specifications document for the Bee Creek Sports Complex is attached at the end of the Dark Sky Park Application. By following IDA's guidance from the Community Friendly Outdoor Sports Lighting Program, Travis County will serve as a leading example of how to mitigate neighborhood light pollution and sky glow, which will benefit the environment, the astronomy community, and others impacted by poorly designed outdoor sports facilities.
Designated
2021
Category
International Dark Sky Park
Bronze Tier
Address
23610 Hamilton Pool Road
Dripping Springs, TX 78620
Google Maps
Contact
Michael Brewster
Tel.: 512-854-1171
Website
Land Area
9.82 km2
Documents
Weather
Click here to find ideal environmental conditions for viewing the night sky at Milton Reimers Ranch Park (30.33507, -98.45167). Don't forget to plan your trip during the new moon and astronomical twilight to enhance the viewing experience!