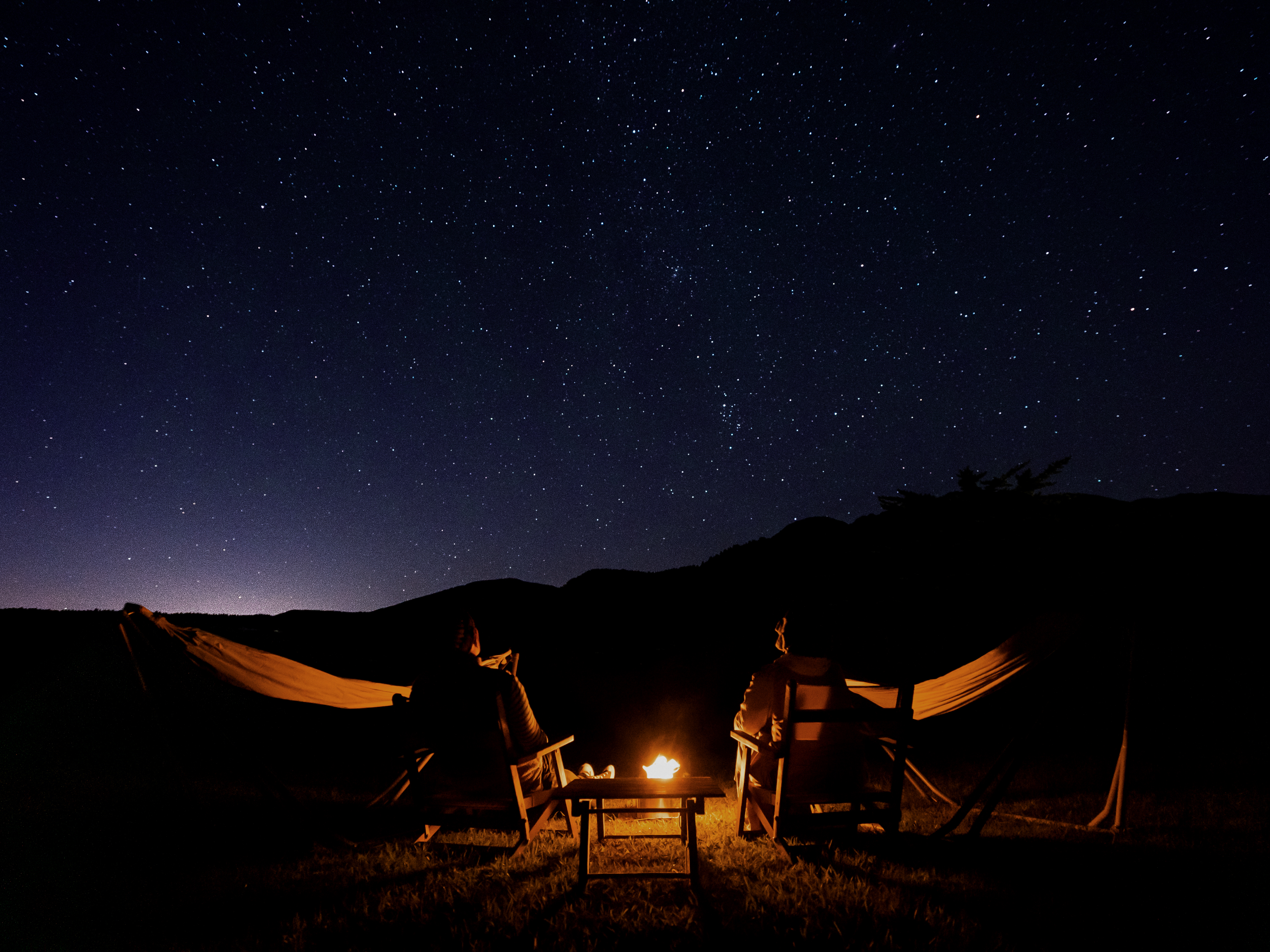 About
Minami-Rokuroshi is located in Ono City, Fukui Prefecture, in the eastern part of Ono Basin on the southwestern foothills of Mt. Kyogatake, one of Japan's 300 famous mountains. The area features an alpine landscape reminiscent of the Swiss Alps and is home to diverse wildlife and rich natural resources. In 2005, Minami-Rokuroshi was recognized as the best location for star-watching in Japan by The Star Watching Network, organized by the Ministry of the Environment and Japan Environment Association.
In the pastoral highland area filled with idyllic scenery, there are facilities where visitors can enjoy nature to the fullest, including Milk Studio Oku-Echizen, which offers dairy processing experiences and a stargazing program where you can relax on a hammock, and Tron Hot Spa Urarakan, where you can enjoy an open-air bath under the starry sky.
At the Fukui Nature Conservation Center; which houses the largest reflecting telescope in the Hokuriku region, 80 cm in diameter, and a planetarium; visitors can explore the wonders and mysteries of everything from nature to the universe and learn about human interaction with nature.
Since October 2020, Ono City, in collaboration with Fukui University of Technology and Panasonic Corporation, has replaced outdoor lighting such as streetlights, security lights, and lights at the city and prefectural facilities in Minami-Rokuroshi with light pollution control-type lighting fixtures.
The city has actively promoted and spread awareness about measures against light pollution, conducting classes and displaying educational panels on light pollution control for citizens. Local Sakadani Elementary School students have also participated in these efforts, producing videos and interpretive panels to call for light pollution control.
Ono City is committed to continued monitoring the night sky's brightness and actively preserving the nocturnal environment.
Category
Urban Night Sky Place
Address
1-1 Tenjincho
Ono City, Fukui 912-8666, JAPAN
Google Map
Contact
Documents
Weather
Click here to find ideal environmental conditions for viewing the night sky in in Ono City, Fukui Prefecture (36.0250, 136.5940). Don't forget to plan your trip during the new moon and astronomical twilight to enhance the viewing experience!