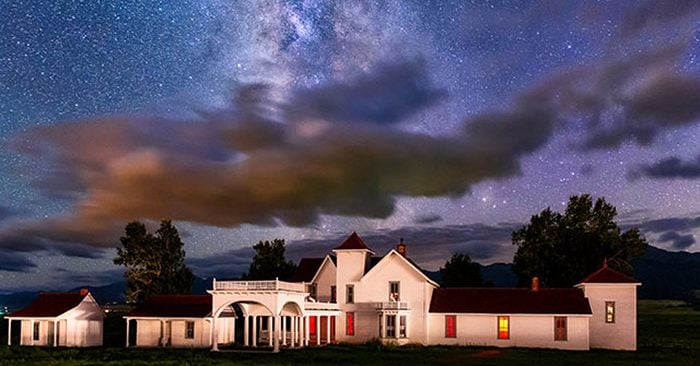 About
Westcliffe and Silver Cliff are the only two incorporated settlements in the Wet Mountain Valley of southern-central Colorado. The combined total population of the contiguous towns was 1,155 at the time of the 2010 Census, spread over 43.3 km2 of land in Custer County. The area was once a booming center of population in Colorado; at the 1880 Census, Silver Cliff was the third most populous municipality in the state. Its early prosperity was driven by commercial mining in the area but is now heavily dependent on agriculture and ranching.
Situated between the parallel Wet Mountain and Sangre de Cristo mountain ranges, the towns are well-shielded from the most significant source of skyglow in the region, coming from cities along and near the Interstate 25 corridor (Colorado Springs, Cañon City, Pueblo and Walsenberg). The small population, largely rural setting, and limited outdoor lighting make for dark night skies over both towns.
Designated
2015
Category
Dark Sky Community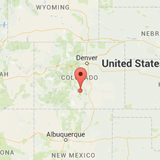 Address
Custer County,
Colorado, USA
Google Maps
Contact
Land Area
43.3 km2
Documents
Application
Announcement
Westcliffe Lighting Ordinance
Silver Cliff Lighting Ordinance
Annual Reports
Weather
Click here to find ideal environmental conditions for viewing the night sky in Westcliffe and Silver Cliff, CO (38.13551, -105.45861). Don't forget to plan your trip during the new moon and astronomical twilight to enhance the viewing experience!
Media
"The Dimmer Switch" (Popular Science, Spring 2021)
SKYGLOWPROJECT profile of the Wet Mountain Valley (February 2021)
SKYGLOWPROJECT.COM: WET MOUNTAIN VALLEY from Harun Mehmedinovic on Vimeo.
Japanese television profile (March 2017)
The Today Show (20 November 2016): "A Colorado town goes dark to let the Milky Way shine bright"
"How a Colorado valley became the center of the Milky Way" (Colorado Independent, 9 September 2016)