DarkSky Approved Lodging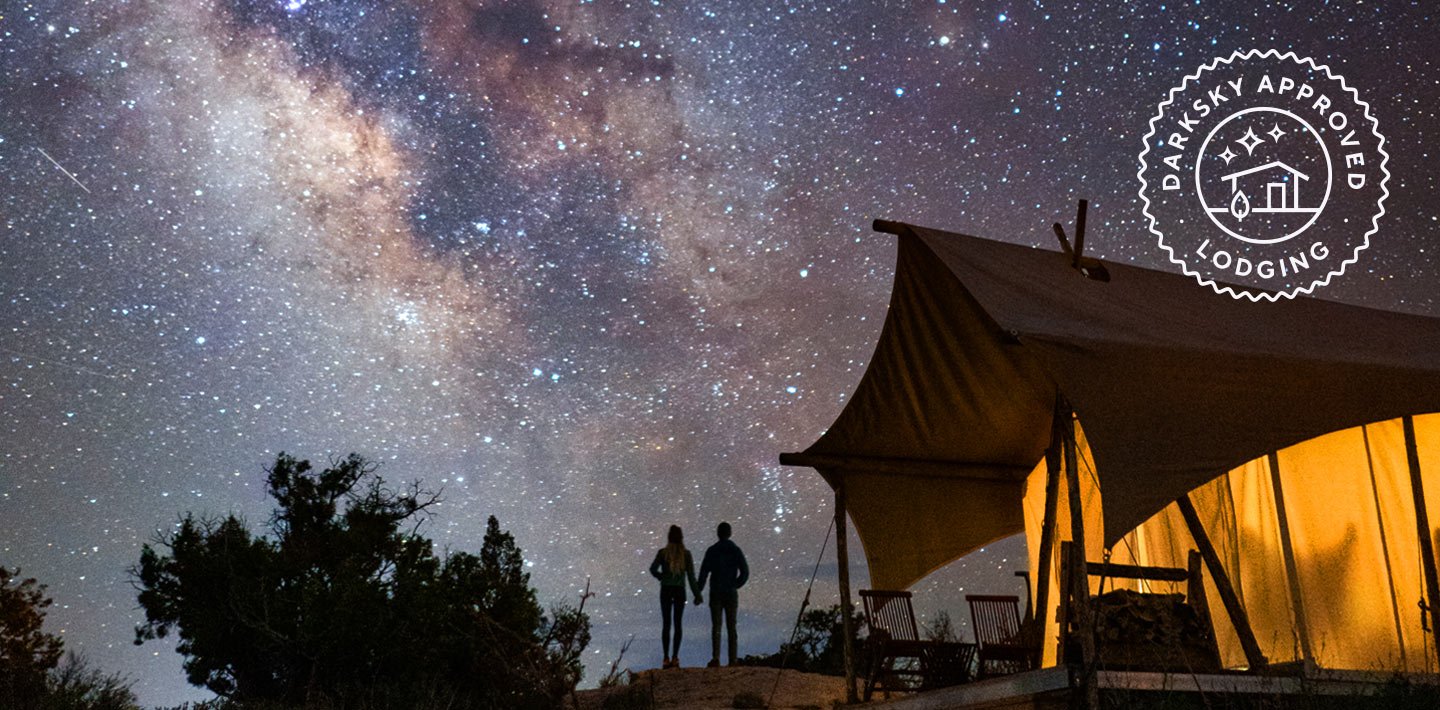 DarkSky Approved Lodging is overnight visitor accommodation with exceptional or distinguished quality starry nights and a nighttime environment preserved through on-site DarkSky Approved lighting. They include camps, seasonal campgrounds, hotels and resorts, retreat centers, properties promoting ecotourism, and astrotourism lodges that are located in dark sky locations.
All locations go through a rigorous review and certification process, including regular reporting and periodic recertification.
DarkSky Approved Lodging criteria
The facility is located in a region with an exceptional dark sky resource.
The facility understands sensitive nighttime resources and appropriate means of reducing the impact of light at night.
The facility showcases exemplary outdoor lighting practices.
The facility allows regular nighttime access to guests and provides educational or outreach material about night sky conservation to guests.
The Lodging program is intended to complement the award-winning International Dark Sky Places conservation program by recognizing operators that provide overnight accommodation to the public visiting dark sky locations where the Milky Way is visible. They provide opportunities for visitors to spend the night in a dark sky location — an increasingly rare experience for many of the world's population.
Developed in partnership with Under Canvas, the DarkSky Lodging certification program sets a new standard in the travel industry, encouraging hospitality companies to join in DarkSky's efforts to protect the night sky from light pollution, which continues to grow at an alarming rate.
---
Current DarkSky Approved Lodging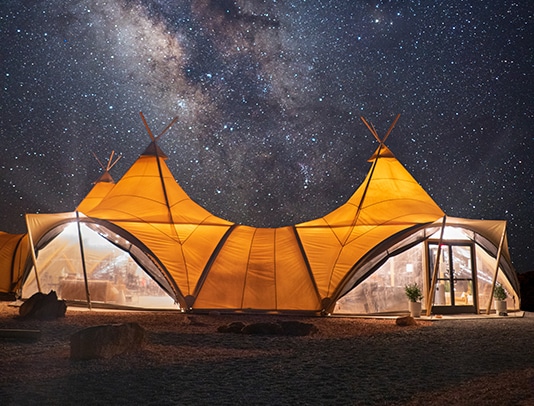 Under Canvas Lake Powell – Grand Staircase
On August 8, 2023 the program recognized Under Canvas Lake Powell – Grand Staircase as the first DarkSky Approved Lodging location for its distinguished sky quality, which is preserved through on-site DarkSky Approved lighting and its commitment to protecting and preserving the nighttime environment through conscientious design, operations, and guest education.
Perched on a canyon rim plateau with its own on-site slot canyon and sweeping views, Under Canvas Lake Powell – Grand Staircase reflects the awe-inspiring splendor of the American Southwest. Located 14 miles from Arizona's main Lake Powell marina, it features safari-inspired tent accommodations, upscale amenities, complimentary programming including stargazing, and easy access to an array of thrilling outdoor activities. Named one of the Best Hotels in Utah by Travel + Leisure, and one of the Hottest New Hotels by Tripadvisor's Readers' Choice Awards, Under Canvas Lake Powell – Grand Staircase offers an exemplary combination of beauty, comfort, and adventure in nature.
---
DarkSky Lodging interest
Complete this form to get on a list to be notified when the Program opens to applications.