Light Monitor Grant Program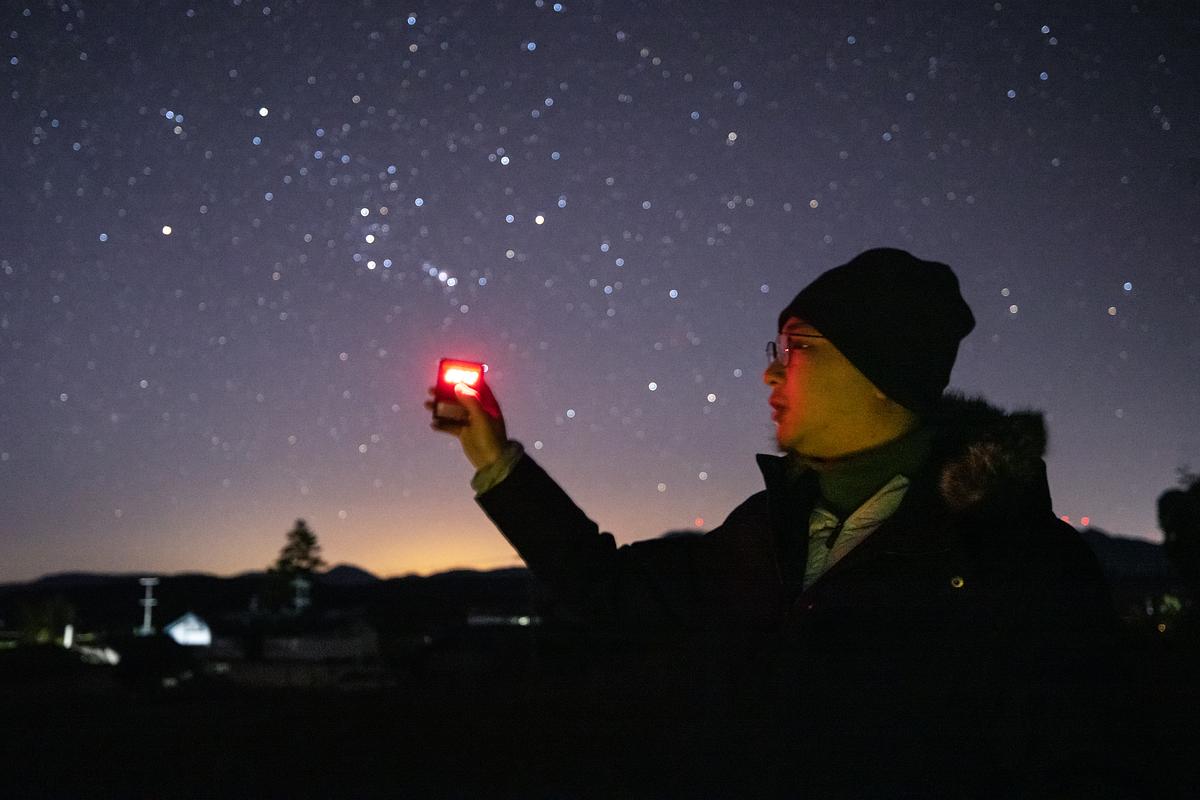 We are pleased to announce the rollout of our new pilot Light Monitor Grant Program. By partnering with Asterion, we are providing our advocates with specialized devices that monitor the presence of visible artificial light at night.
These specialized devices can be valuable tools to collect data required for applications to the International Dark Sky Places program, our award-winning program that recognizes communities and protected places worldwide for their exceptional dedication to celebrating and protecting dark skies. By offering these devices in our Light Monitor Grant Program, a Dark Sky Place applicant, DarkSky Chapter, or Delegate can use them to monitor light pollution without needing to purchase a new device on their own.
The devices
The Light Monitor Grant Program includes two types of devices: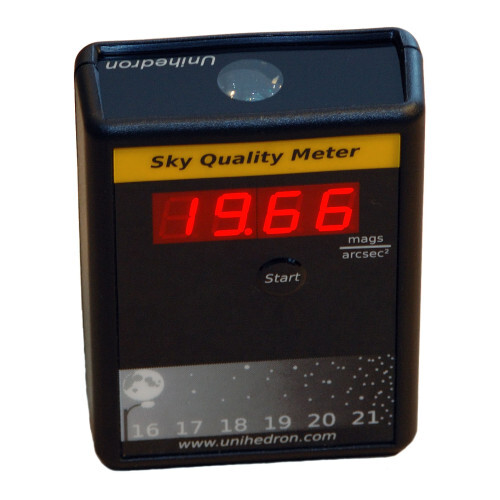 Sky Quality Monitoring-Lens (SQM-L)
An SQM-L measures zenith night sky brightness to indicate whether a location has pristinely dark skies. They are the most common way to monitor the health of this resource long term.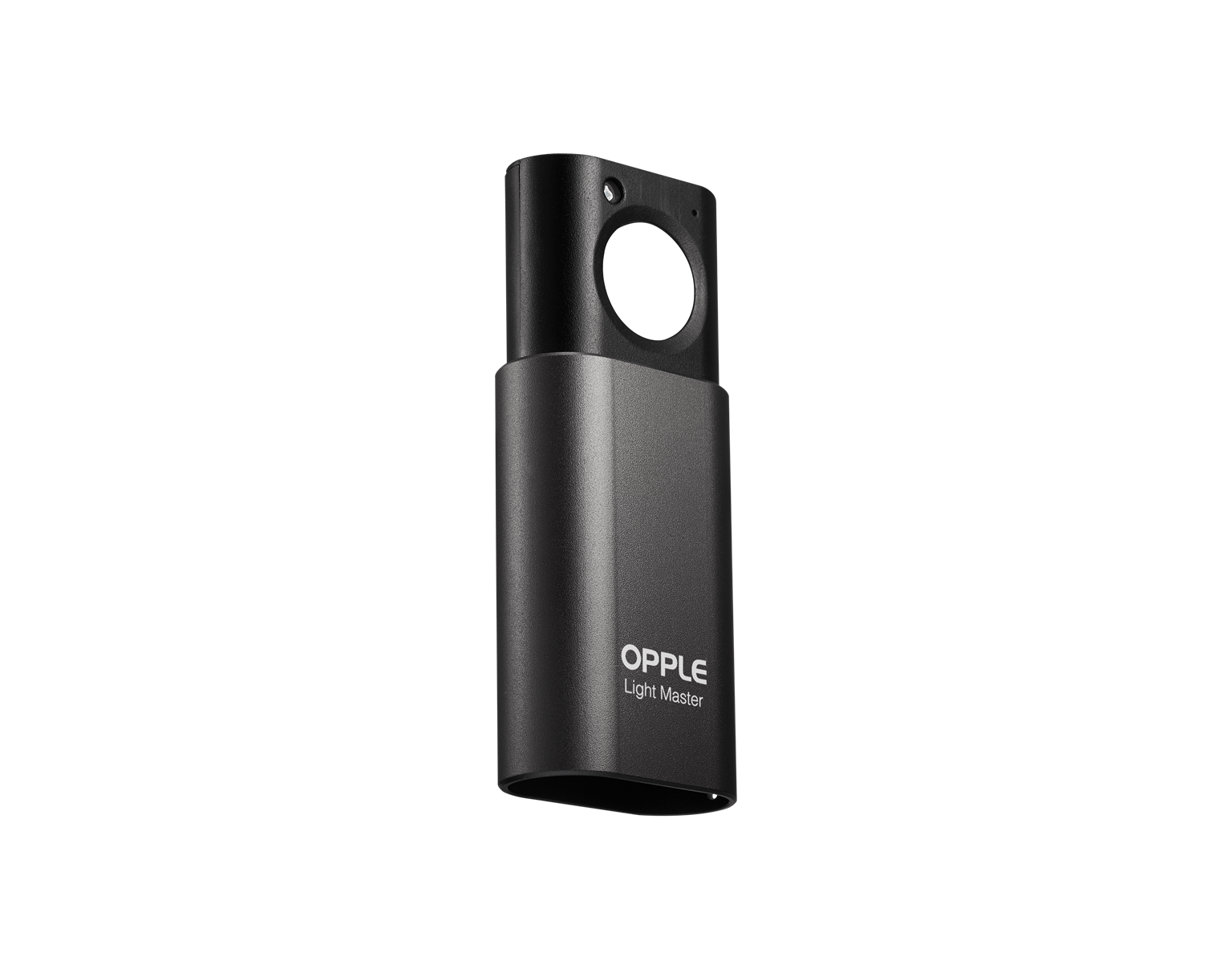 Opple Light Master III light meter (LM-III)
The LM-III is helpful when determining whether existing light fixtures meet the provisions of a Lighting Management Plan or Light Management Policy and provide the necessary information to complete a Lighting Inventory table. At present, Color Correlated Temperature (CCT) is a required measurement that needs to be recorded for an International Dark Sky Place application. In the future, there may be a need to record data for illuminance and flicker, which the LM-III can also measure.
---
This program is intended to mitigate funding barriers from groups who wish to monitor artificial light at night and need additional assistance to do so. If extenuating circumstances prevent you or your group from purchasing these light monitors on your own, please follow the instructions below for describing the proposed monitoring area and goals of using these devices to advance local dark sky efforts. This program offers a limited number of devices that can be funded.
For groups who are interested in purchasing permanent devices for their own uses, use the following links:
Sky Quality Meters
Opple Light Master III light meter (LM-III)
Opple website
Ali Express or Amazon (we recommend the Pro 3 version)
---
Additional information about the program
Are there any fees associated with requesting a device?
There are no fees to request a device. Additionally, part of the grant program allows DarkSky to cover the costs associated with international shipping. DarkSky will coordinate with the device manufacturers to ship the devices directly to the recipient's location.
What is the benefit of requesting devices through this program?
The program provides devices that are otherwise difficult to obtain without additional assistance. By providing these resources, DarkSky hopes to make the monitoring process more accessible and encourage new advocates to learn from and interact with the night sky and nocturnal environment.
Who is eligible to request an SQM-L or LM-III device?
Recipients in novel populations in the global community joining the international effort to preserve and celebrate dark skies will have a higher priority in receiving a device in our limited stock. Priority will be given to applicants located in areas listed in the United Nations list of least developed countries. Applicants who provide a plan for using the device for multiple purposes, such as sharing the devices with other local International Dark Sky Place applicants, Chapters, and Delegates, will also receive higher priority.
How many devices can I request?
Applicants may request to receive one or both of these devices for their monitoring needs. Depending on the scale of the monitoring project, the applicant may request multiple devices. DarkSky staff will evaluate the request and determine whether it is justified.
---
General information for using a device
How do I use the devices?
Review these documents with instructions for the SQM-L and LM-III devices.
Note: A smartphone (Android or iPhone) is required to operate the LM-III device. The LM-III device does not come with its own micro USB charging cable.

How do I record light monitoring data?
If you are using the SQM-L device, we recommend saving your data in a spreadsheet format. Use this version for taking notes in the field and this version for keeping track of multiple measuring periods throughout the year.
If you are using the LM-III device, we recommend you create an editable spreadsheet. The spreadsheet classifies visible light into different categories that impact the nighttime environment. For more information, our Five Lighting Principles and Values-Centered Approach guidance documents describe best practices for a balanced lighting design. When you are out at night and collecting light data with the LM-III device, we recommend you take photos of the fixtures as well to demonstrate that they are used for the intended task and are fully shielded.
If you are using these devices to accumulate data for an International Dark Sky Place application, please indicate the device(s) you used is from this granting program. Likewise, if the devices help support a local Chapter, we encourage you to provide that information in your annual reports. If you have photos of people taking measurements with the devices, we would love to see those too!
How can I use these devices to further promote community engagement?
These devices can be excellent educational tools to connect local residents, stakeholders, and visitors to learn more about identifying principles of outdoor lighting and how they impact the nightscape.
If you request one of the SQM-L devices, we recommend submitting your night sky monitoring data to the community science program Globe at Night. Instructions on how to submit data to this program will be included in the shipped SQM-L package. Data from dark sites and especially communities are essential in monitoring this natural resource and the presence and intensity of light pollution globally. This methodology can be used during outreach events like night hikes or star parties to teach audiences about monitoring the health of an environment through an indicator resource, such as the night sky.
The LM-III device can be a gateway tool for teaching a community about lighting principles and visually identifying the difference between good and bad lighting. Try organizing a night walk to point out examples of light throughout the community and use the LM-III device to describe how outdoor lighting looks and feels.
How do I take care of the device?
The devices should be stored in a cool, dry place when not in use. Batteries must not be stored in the device when not in use. Additionally, the devices need to be in their protective coverings when they are not out in the field or when traveling between sites.
---
How can I apply to request a monitoring device for use in my region?
Due to overwhelming demand, we are not accepting new requests at this time.