Night Matters
Monthly members-only virtual events with special guests talking about dark sky and light pollution issues around the globe.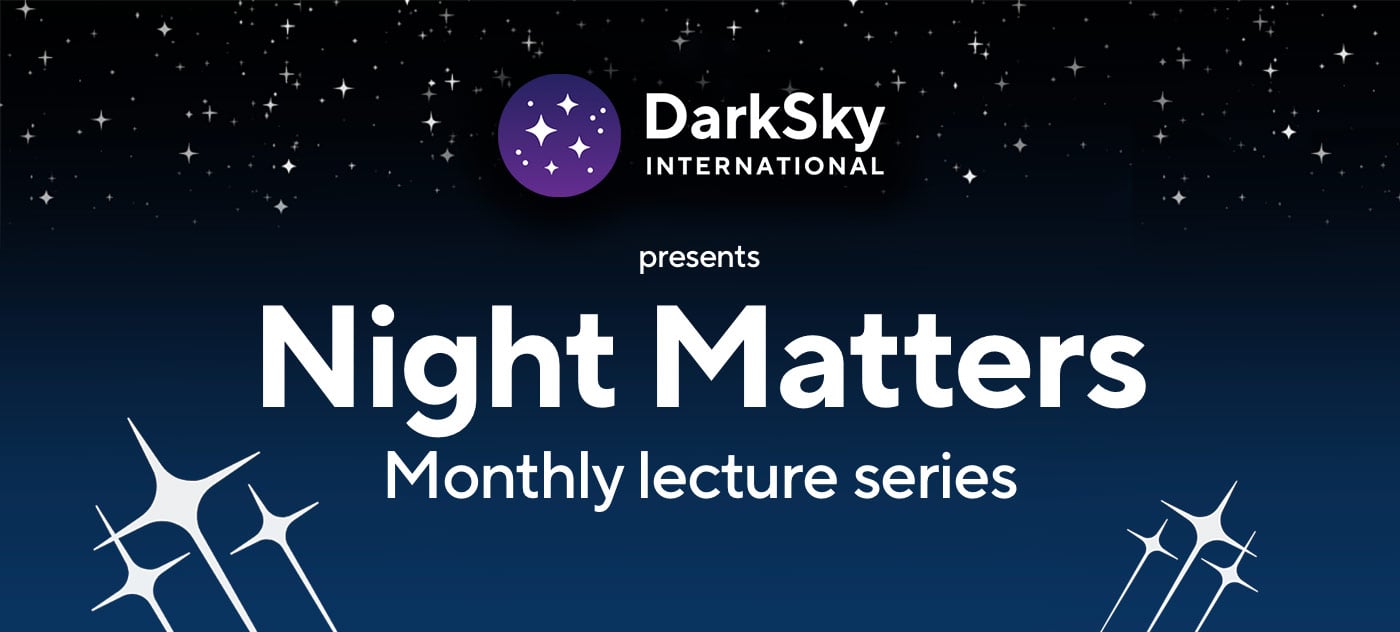 Night Matters is a monthly virtual lecture series on a wide variety of topics related to the night sky. All supporters, including members and advocates, are invited every month. Please check your subscription to DarkSky's emails and be sure to add our domain to your safe senders list. For further information, please contact Allison Bressler.
All our members, donors, and advocates, across many diverse backgrounds and specialties, attend each month to learn something special about dark skies worldwide.
Note: This is a members-only event.
Upcoming
Oct 2023
Fear of the Dark with Ada Blair
October 18, 2023
11am PDT (1800 UTC) time conversion tool
Join Ada Blair, psychotherapist and dark sky enthusiast, as she discusses the Fear of the Dark at the October Night Matters presentation on October 18. Ada lives in the Scottish Borders and is a psychotherapist, group facilitator, and trainer working in higher education, the not-for-profit sector, and private practice. She is the author of 'Sark in the Dark: Wellbeing and Community on the Dark Sky Island of Sark'.
If you're a DarkSky member, look for your invitation email.
---
Past Events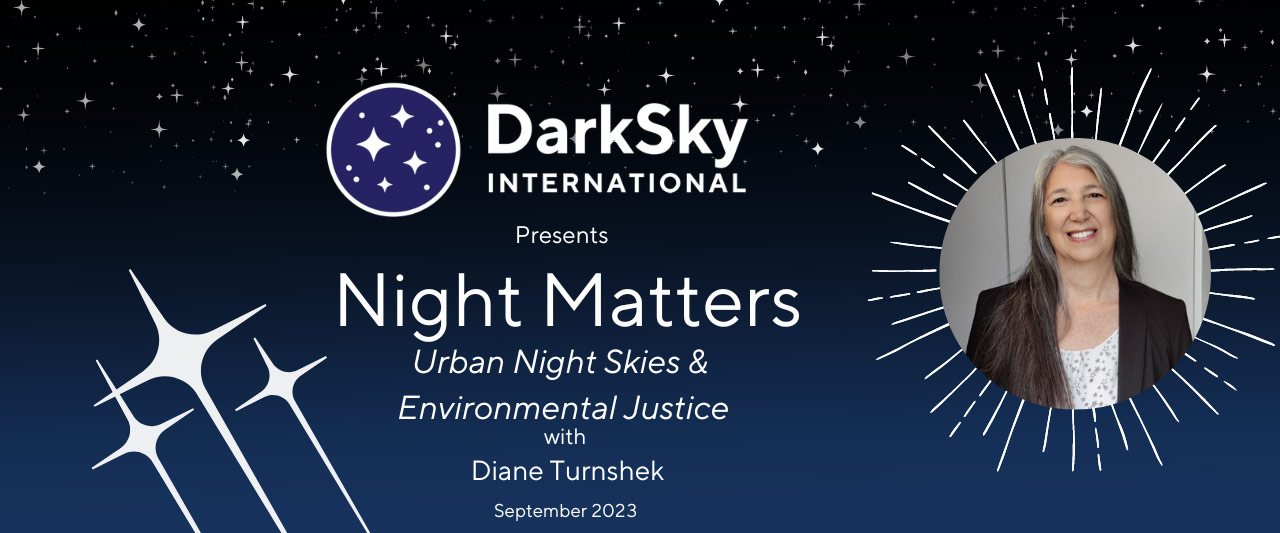 Sep 2023
Urban Night Skies and Environmental Justice with Diane Turnshek
Diane Turnshek, researcher and lecturer in the Department of Physics at Carnegie Mellon University, discusses the impacts of light pollution on urban communities.
Members can access a recording of this presentation; please contact Allison Bressler.
---