News
News
DarkSky Approved program has a new logo
The Fixture Seal of Approval program is now DarSky Approved! With the name change comes a new and improved logo.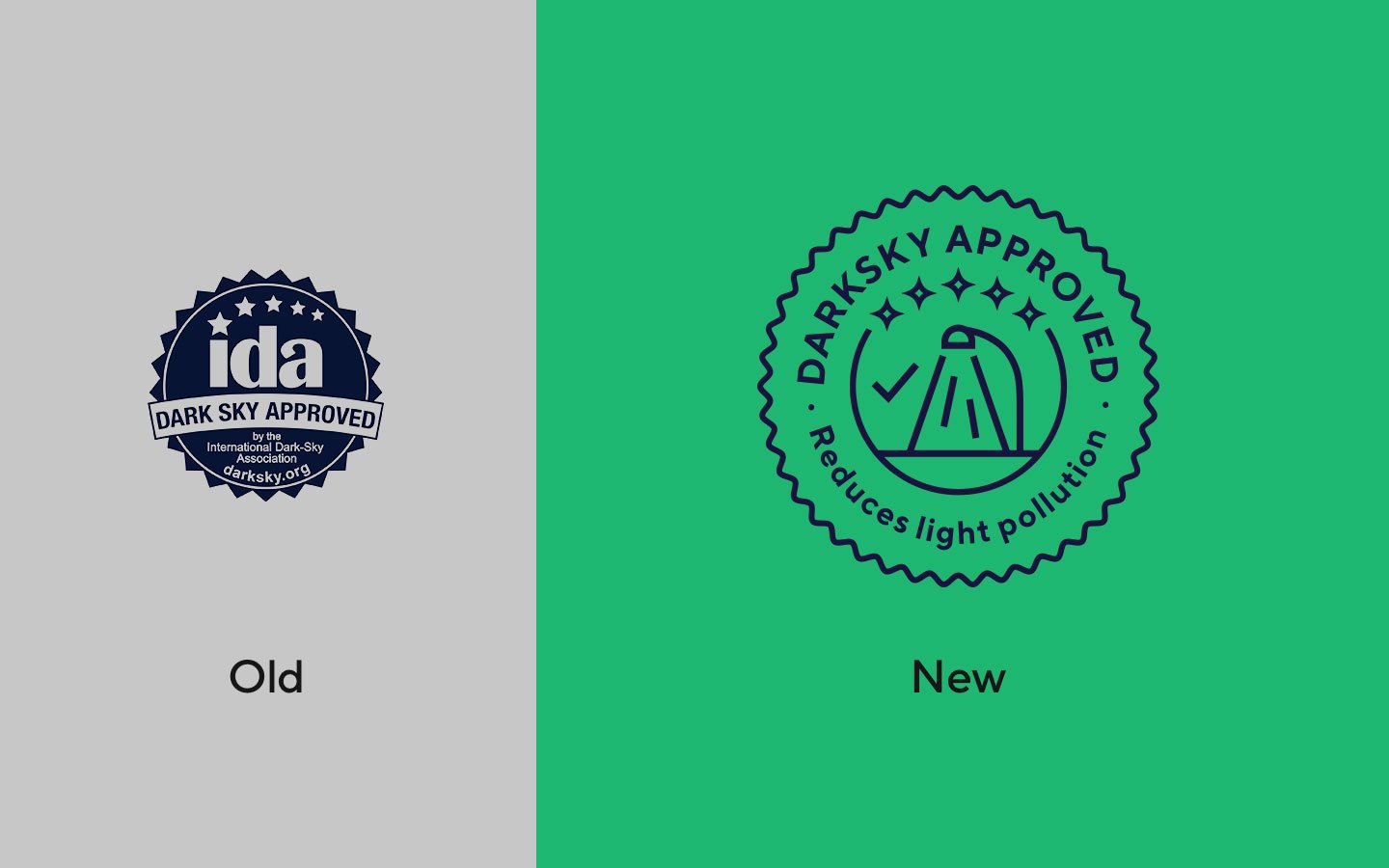 In the Spring of 2023 we introduced changes to our longstanding program that certifies lighting hardware which reduces light pollution and companies that produce and sell it.
Our program's new name and logo:
Better identifies its purpose to the public
Aligns better with the DarkSky brand
Is flexible so the program can grow
Formerly known as the Fixture Seal of Approval, the program's old name had several branding challenges that we sought to resolve. Research by branding consultant Mark Bult showed that many people who had used the database of certified products one or more times didn't know its name; while the program connected with people, the name didn't.
Additionally, our recent name change from International Dark-Sky Association to DarkSky necessitated a redesign of the old certification logo, which featured the now-defunct acronym IDA.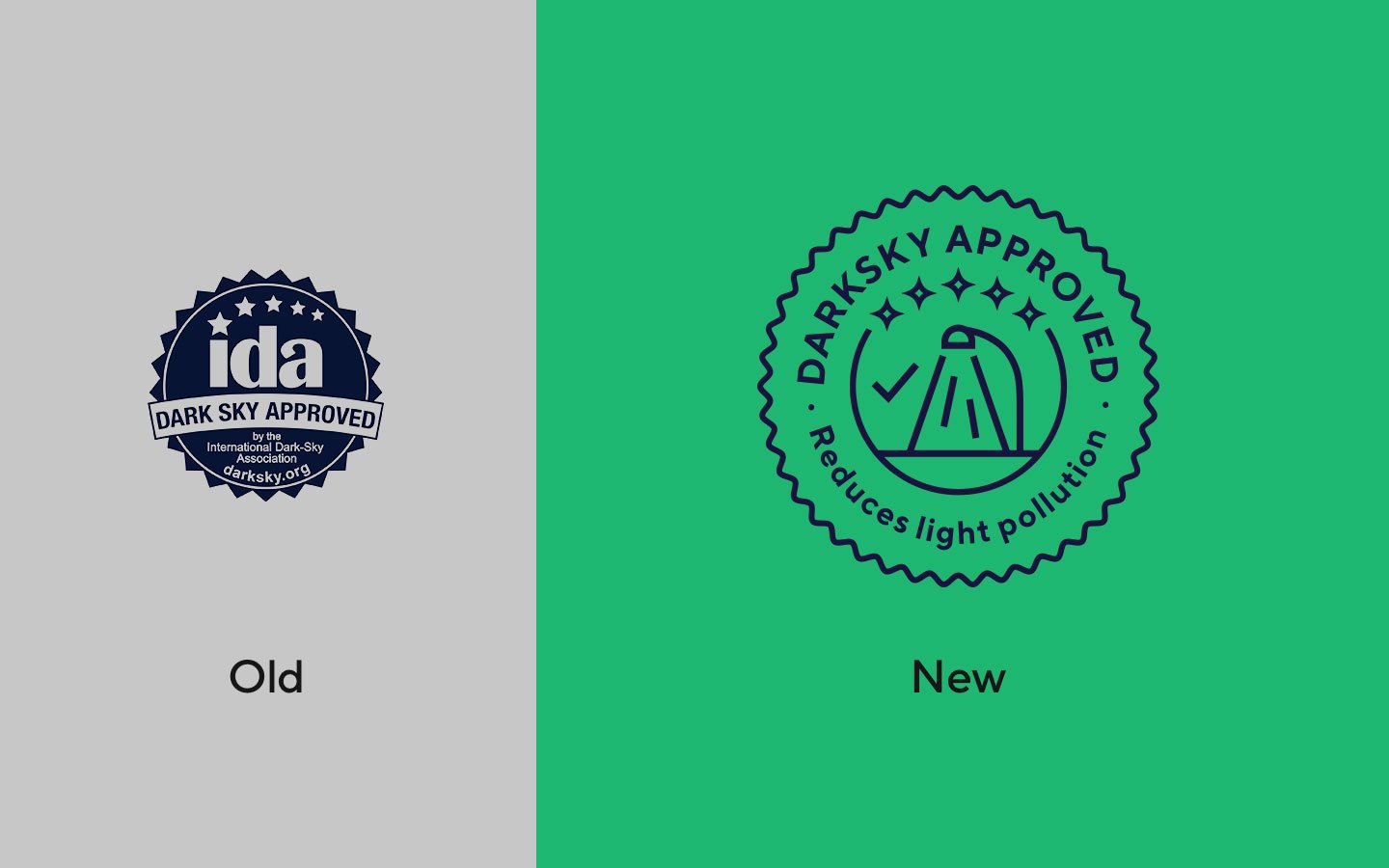 The old certification logo, a seal graphic meant to be used by manufacturers on their retail packaging, didn't satisfactorily explain that the purpose of the program was to reduce light pollution. The new seal addresses this.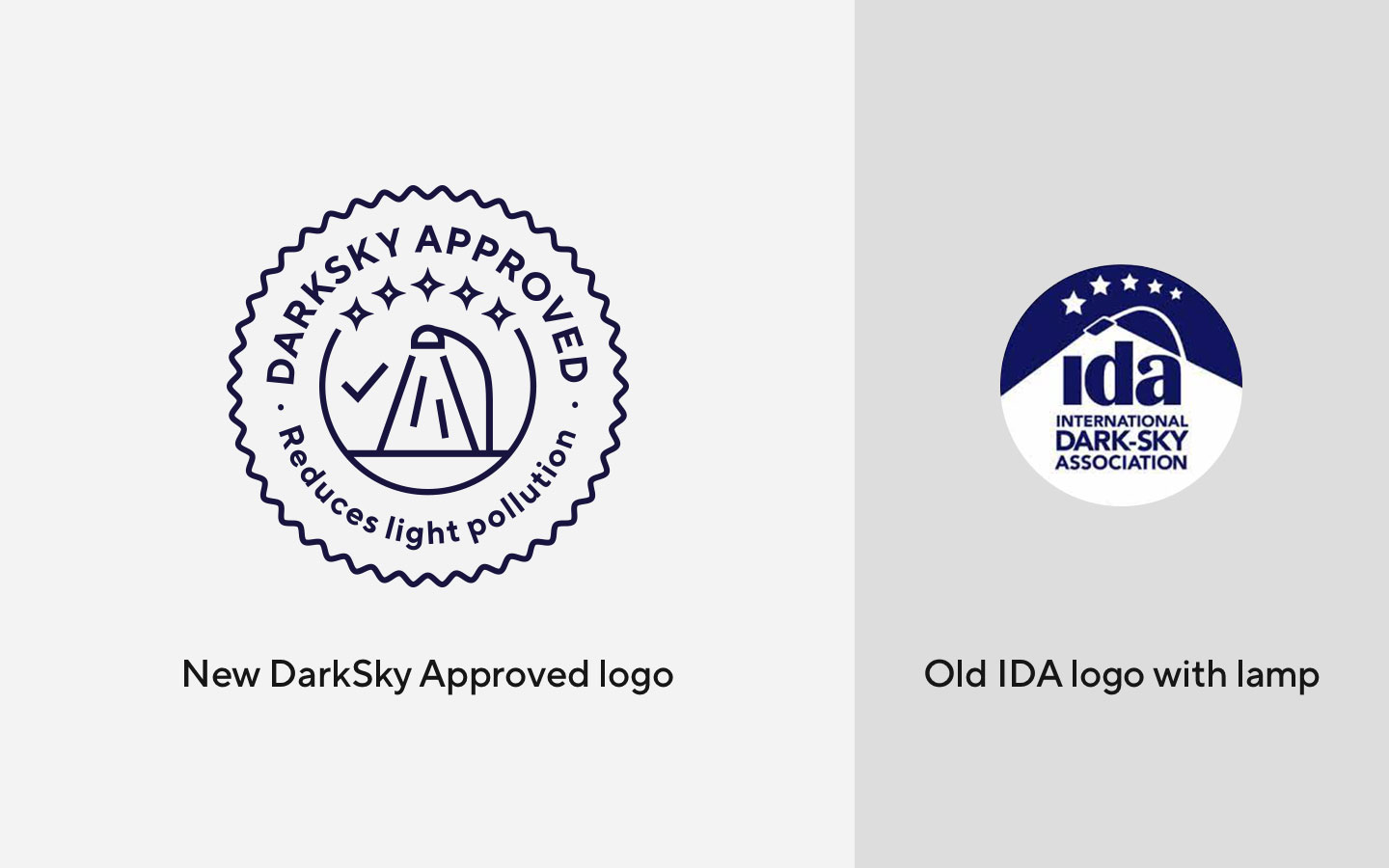 For the new DarkSky Approved seal, Bult took a cue from an older version of the parent organization logo, showing an outdoor light. Pairing this with the universal symbol of a checkmark, wrapping the whole trademark in a classic seal pattern, and presenting the whole thing in a contemporary way, the new logo is meant to translate visually even at a glance.
"The new seal of approval is consistent with our brand realignment and will help consumers identify good lighting in retail environments," said DarkSky Executive Director Ruskin Hartley.
More