News
News
We have a new name and logo
We are DarkSky. After 30+ years the International Dark-Sky Association gets an easier-to-say name.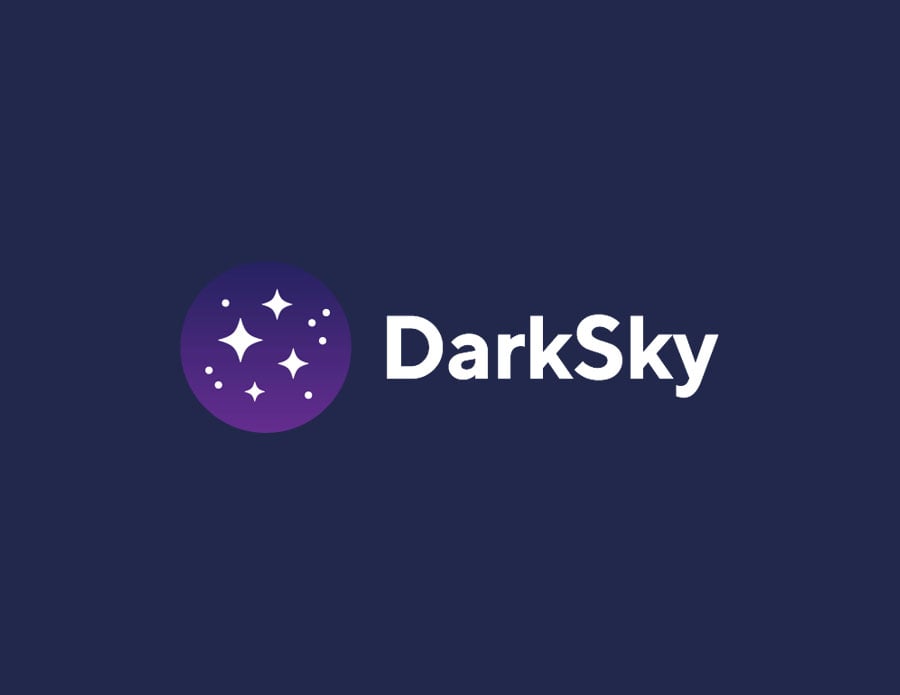 You may have noticed something a little different. We've introduced a new logo and shortened our name.
For over a year, our board of directors and staff have been working with a brand consultant to refine our brand identity. In 2022 the board elected to change our name from the International Dark-Sky Association to simply DarkSky.
"International Dark-Sky Association is a mouthful to say when telling someone about light pollution and where they can get more information," said Executive Director Ruskin Hartley, "We've become the acknowledged world authority on light pollution over the past 30 years. Scientific institutions, government bodies, and the public look to us to promote the best practices for outdoor lighting at night. It was time to modernize our brand."
We are DarkSky
Indeed DarkSky's been our name on the internet for decades — DarkSky.org is where you find us on the web. So the name change connects the who (we are DarkSky) and the where (DarkSky.org) as we're helping people learn more about better outdoor lighting at night, visit a Dark Sky Place, or guiding school-age kids researching light pollution's harmful effects on wildlife.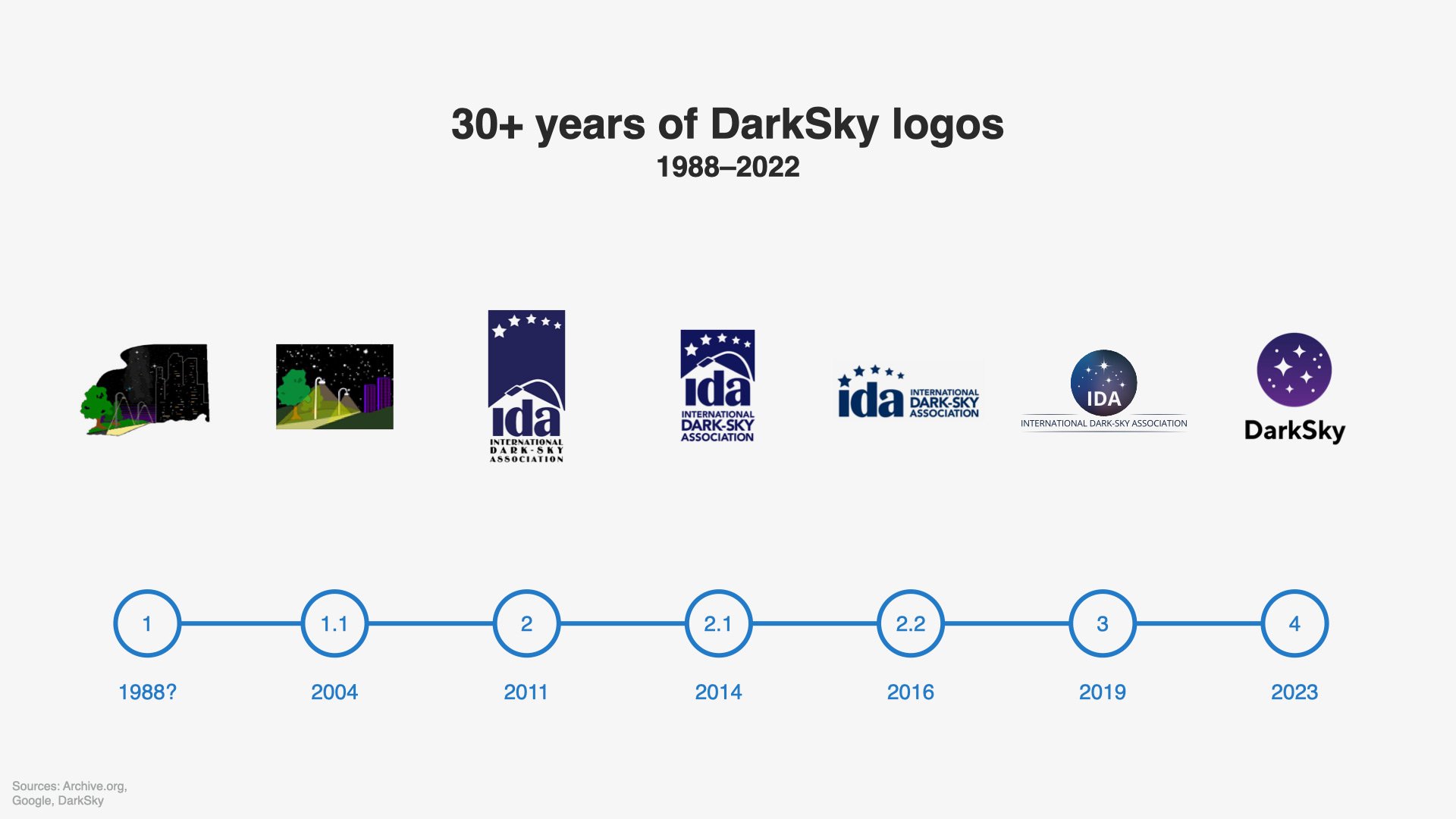 Designer Mark Bult conducted extensive research, interviewing staff, board members, volunteers, advocates, and members. Bult, who has also helped nonprofits like The Bill & Melinda Gates Foundation, Sierra Club, Green Foothills, and Amnesty International, sent a survey to the entire membership, garnering nearly 1,000 responses from 69 countries. Key findings about the brand included:
There was deep brand equity in the old name, but also recognition that it was cumbersomely long, and that "Association" seemed anachronistic in 2022.
The top most-cited words members used to describe DarkSky were: Professional, scientific, welcoming, and trusted.
In some regions or cultures, the term "dark" or "dark sky" can have negative connotations. One member said: "As soon as people hear the word 'dark,' they think 'unsafe.' This can be a big hurdle to overcome."
There was always confusion about when to use the hyphen in "Dark-Sky" and when not.
Several new name options were also considered, but in the end retaining the existing brand equity in a well-known and much-loved name tipped the scales to just shortening to "DarkSky." The suggestion to just use one word — making a sort of portmanteau — came from Board President Tom Reinert.
Chapters get new names too
The parent organization can interchangeably be called DarkSky International, and the over 70 worldwide chapters get new names too, such as DarkSky Texas, DarkSky Colorado, DarkSky Japan, DarkSky Israel.
Chapters are volunteer-led, so there will be a period of time when members will see the old and new names, old and new logos. "That's to be expected," said Bult. "DarkSky is certainly not like a multi-million-dollar conglomerate that has a vast marketing budget, it's a movement propelled largely by volunteers who want to make the world a better place."
"We're working hard to give chapters and members new, updated educational resources for educating the public about light pollution, but it'll be a while before we get everything updated with new logos, photos, illustrations, and data."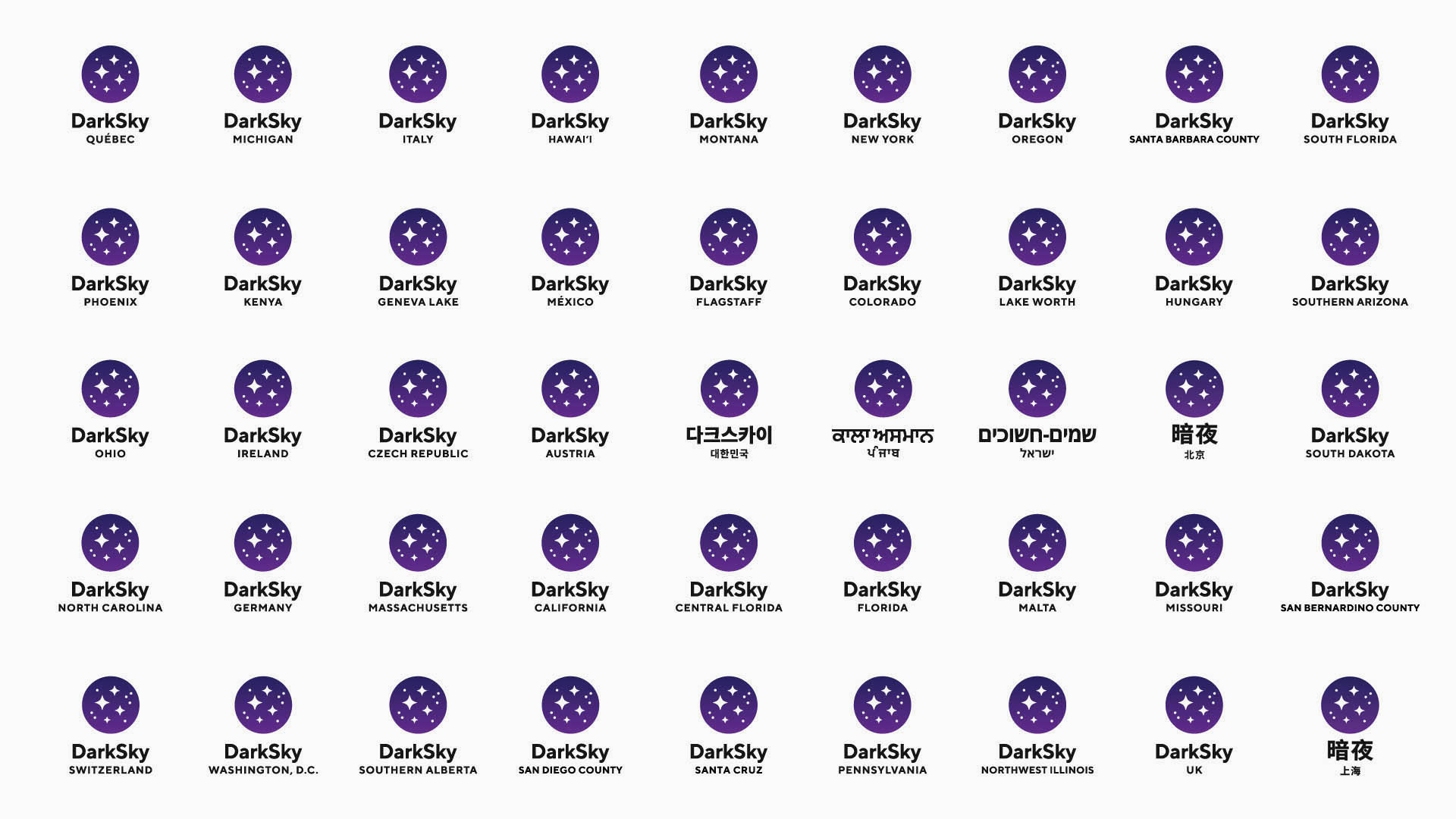 Here are some more views of the new logo…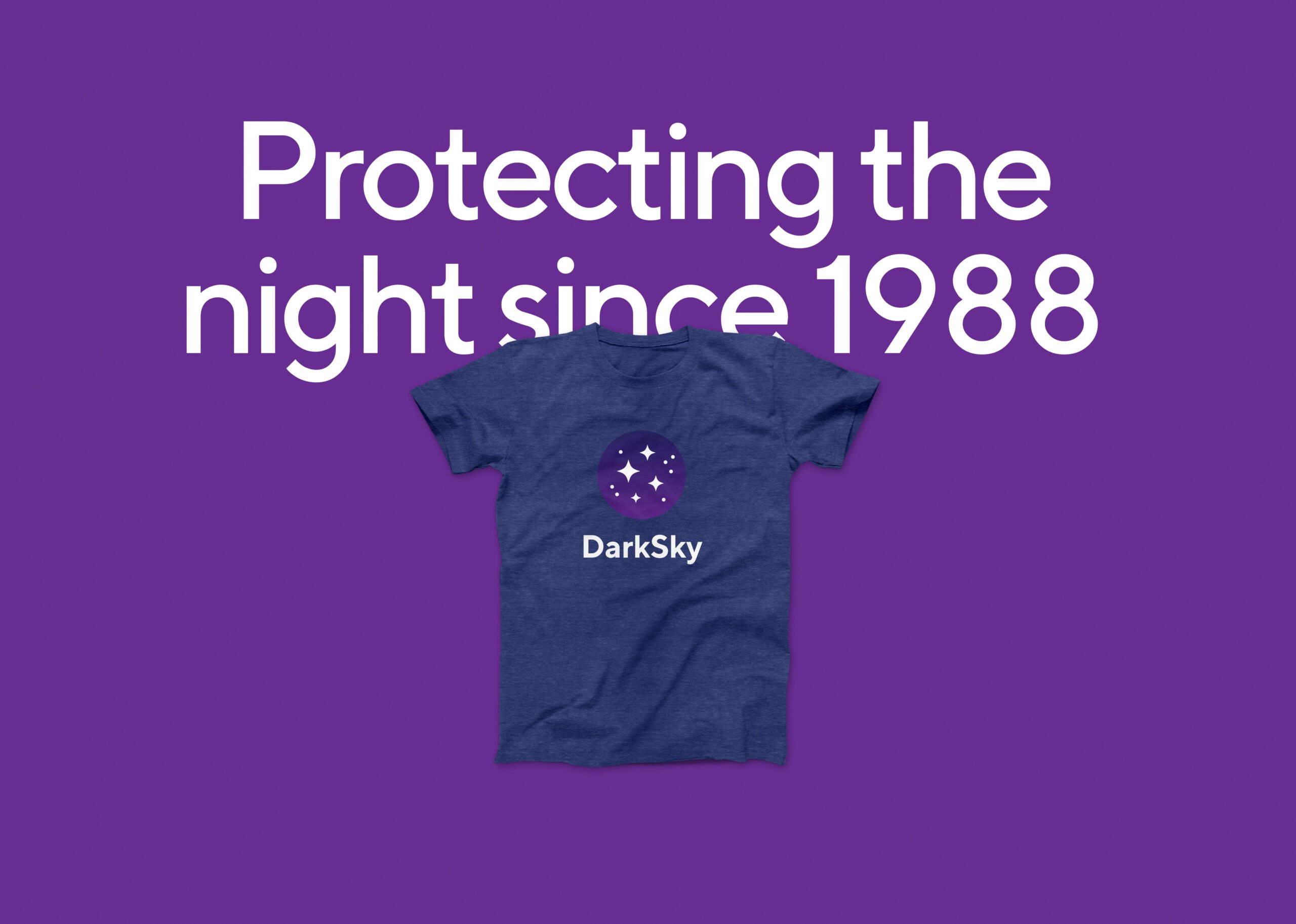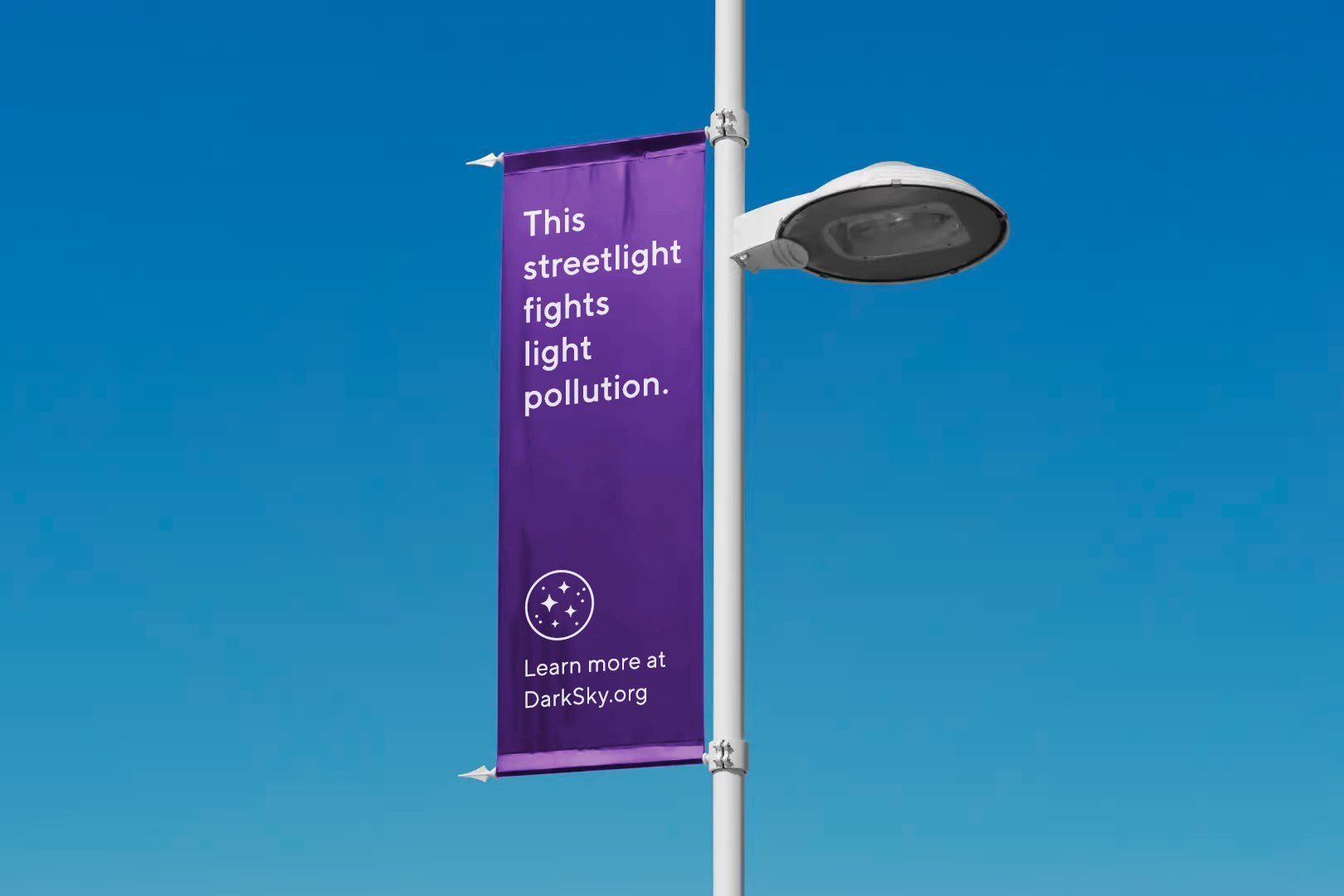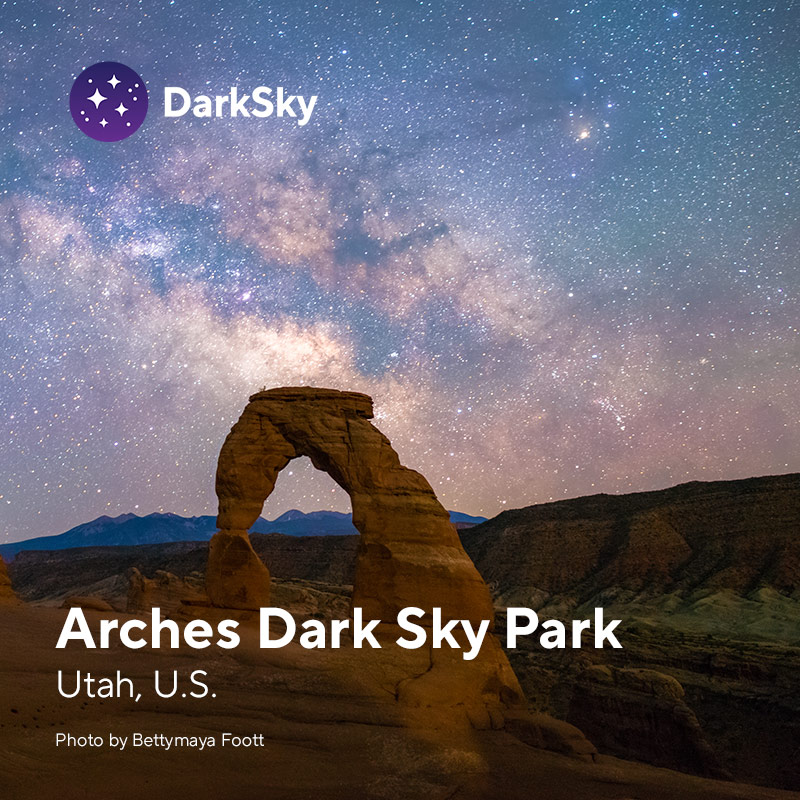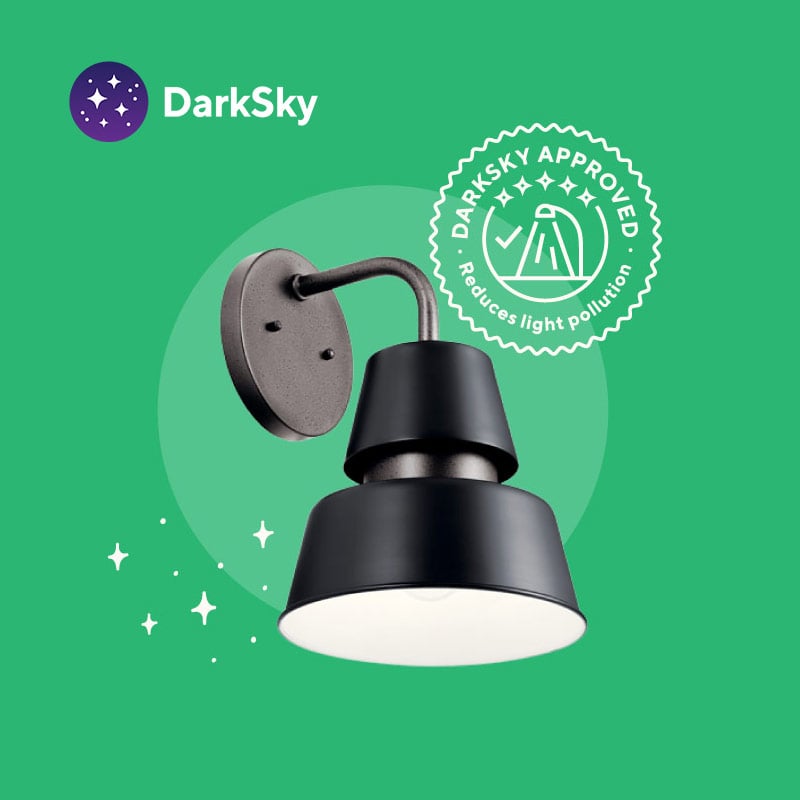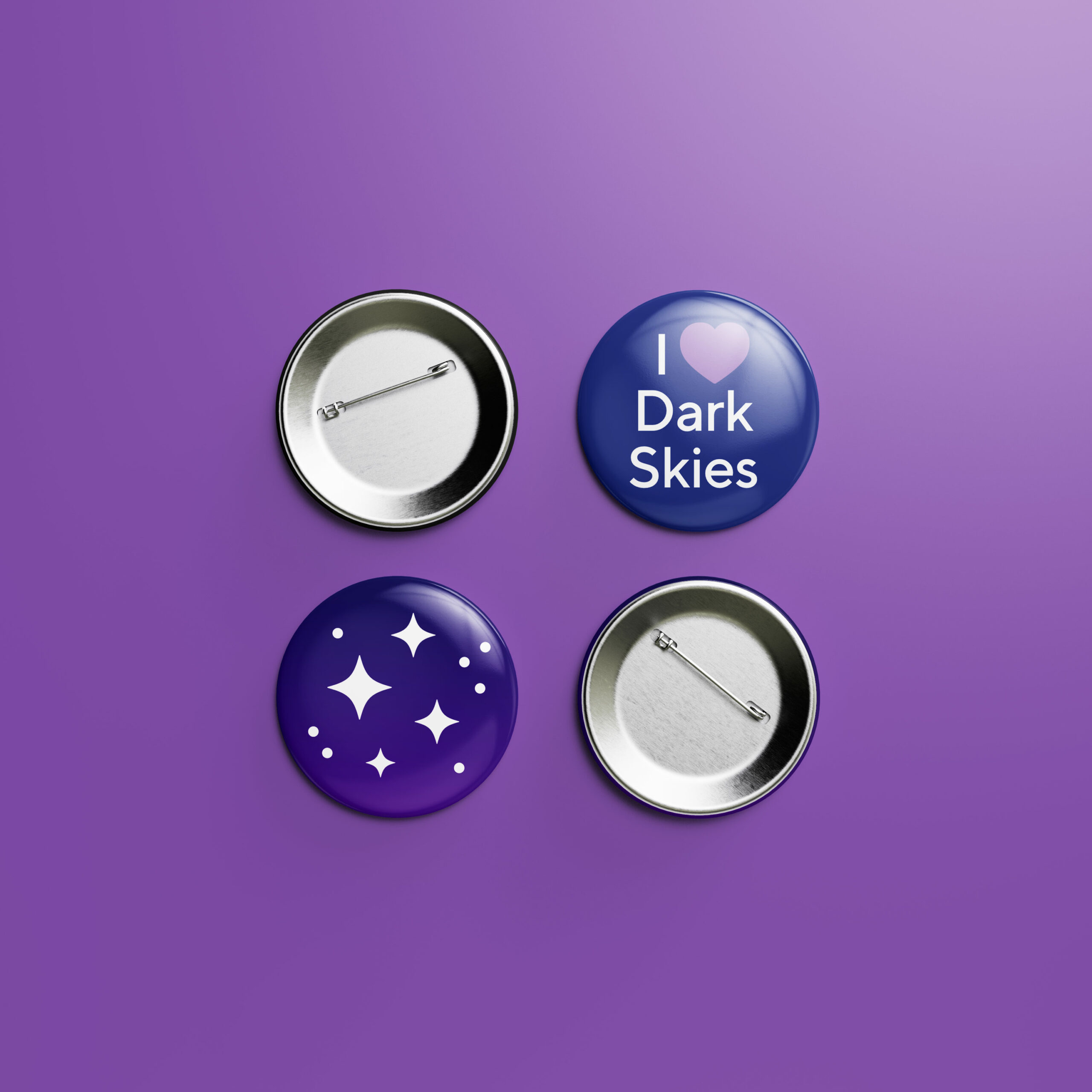 New website coming
Bult and web developers have been working on a complete overhaul of the website, for a year. "DarkSky.org has been on the web since at least 1996, and the website has been built on several different technology platforms," said Bult. "When we dove into the current site, we found that it was deeply broken in many ways, in terms of the underlying technology and the outward user experience. We're having to rebuild almost everything from the ground up."
The new site is still in progress, but nearing readiness. It will be many times more useful, said Bult, with better-organized content, better search, and better design. "And later on, after the initial launch, we plan on regular updates to add features like a redone map of International Dark Sky Places, new membership renewal capabilities, and more — it won't be stagnant."