News
News
DarkSky co-founder David Crawford recognized with IES Medal Award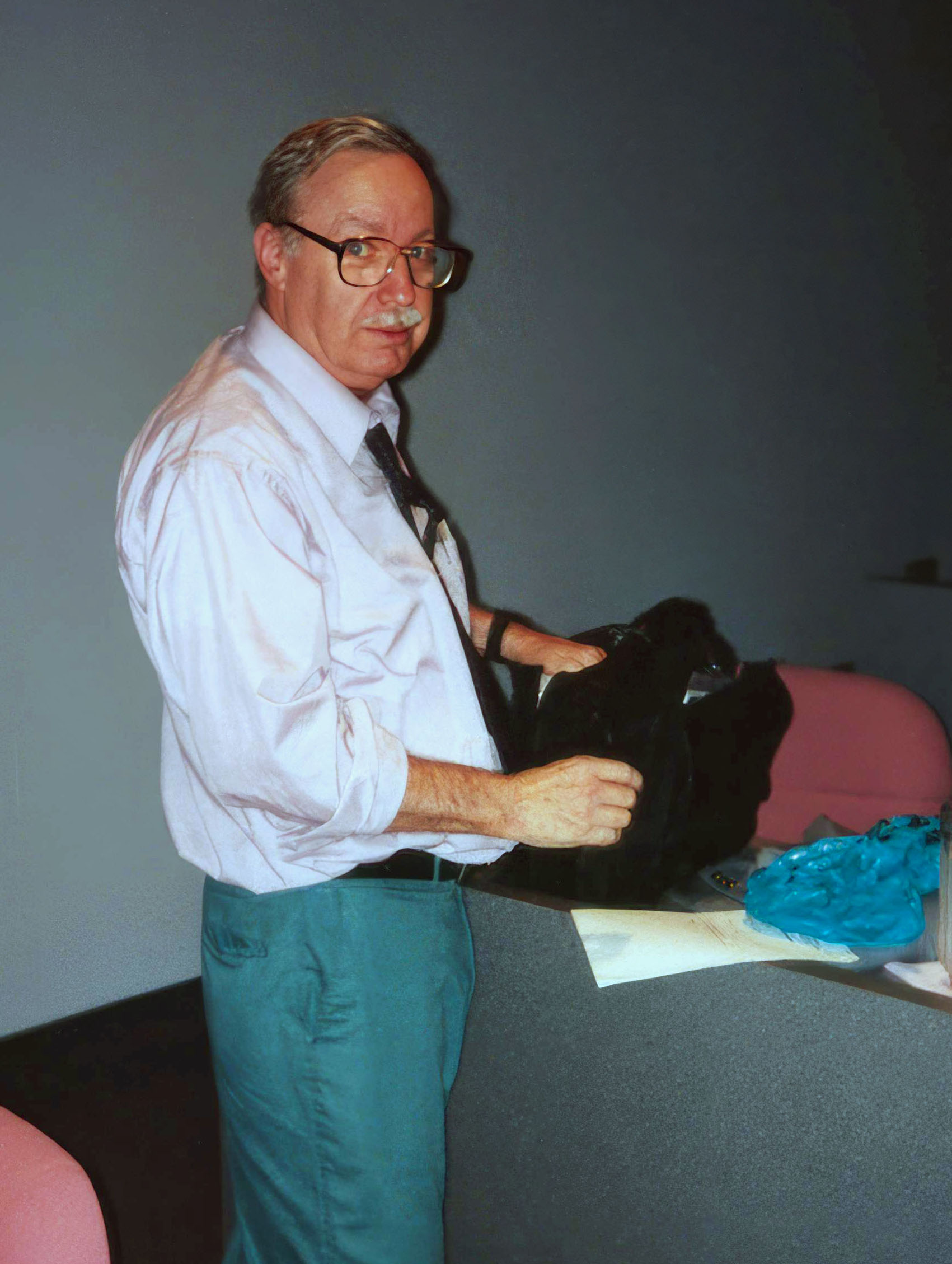 For those who have been connected to DarkSky's work for any length of time, it will come as no surprise that this year, the Illuminating Engineering Society has bestowed its highest honor, the Medal Award, upon Dr. David Crawford, DarkSky's co-founder and Executive Director from 1988 to 2008. According to the IES, the Medal Award recognizes meritorious technical achievement that has conspicuously furthered the profession, art, or knowledge of illuminating engineering.
Emeritus Astronomer at Kitt Peak National Observatory and National Optical Astronomy Observatory in Arizona, Dr. Crawford's career, including decades of research centered on galactic structure, stellar photometry, observational instruments, and techniques, and light pollution abatement, led to the co-founding of the International Dark-Sky Association in 1988 (shortened to DarkSky International in 2023). His tireless efforts to promote energy-efficient and glare-free lighting for the benefit of all acted as a catalyst for a global movement to protect the night sky.
His work deeply inspired advocates and industry professionals worldwide:
"I deeply admire Dave and learned a lot about leadership and perseverance from him. He joins the ranks of Medal recipients Alan Lewis, Terry McGowan, Ron Gibbons, Ian Ashdown, Ian Lewin, and Adrian Werner, with whom I learned about outdoor lighting. Dave, in particular, influenced my passion and got me to do something about it through IDA and the IDA/IES MLO Task Force."

–Jim Benya, Principal Illuminating Engineer and Lighting Designer

,

Benya Burnett Consultancy
"I first crossed paths with him in the 1990s, when he and Tim Hunter both contributed a number of articles about light pollution to Sky & Telescope. But I quickly got swept up by his enthusiasm and drive — and I ended up serving on the IDA's Board of Directors for a decade. I'll always remember the famous call-to-arms punchline of his lighting-awareness presentations: 'if not now, when? if not you, who?' "

–Kelly Beatty, former Senior Editor, Sky & Telescope Magazine
Dr. Crawford knew that the involvement of the lighting design and manufacturing community would be essential to the success of the dark sky movement. The DarkSky Approved and Community Friendly Outdoor Sports Lighting programs and the work of our Advocates to address light pollution through responsible and effective lighting carry on his legacy on a global scale.
In addition to his efforts to increase global awareness and action to reduce light pollution through DarkSky, Dr. Crawford's extensive nocturnal conservation experience includes serving as chair of the Committee on Light Pollution, Radio Interference, and Space Debris for the American Astronomical Society; the Committees on Light Trespass and Outdoor Environmental Lighting for IESNA; the Southern Arizona Section of IES; the Tucson/Pima County Outdoor Lighting Code Committee; and Commissions 50 (Identification and Protection of Observatory Sites); and 25 (Astronomical Photometry) for the International Astronomical Union (IAU).
See Dr. Crawford's acceptance speech here: