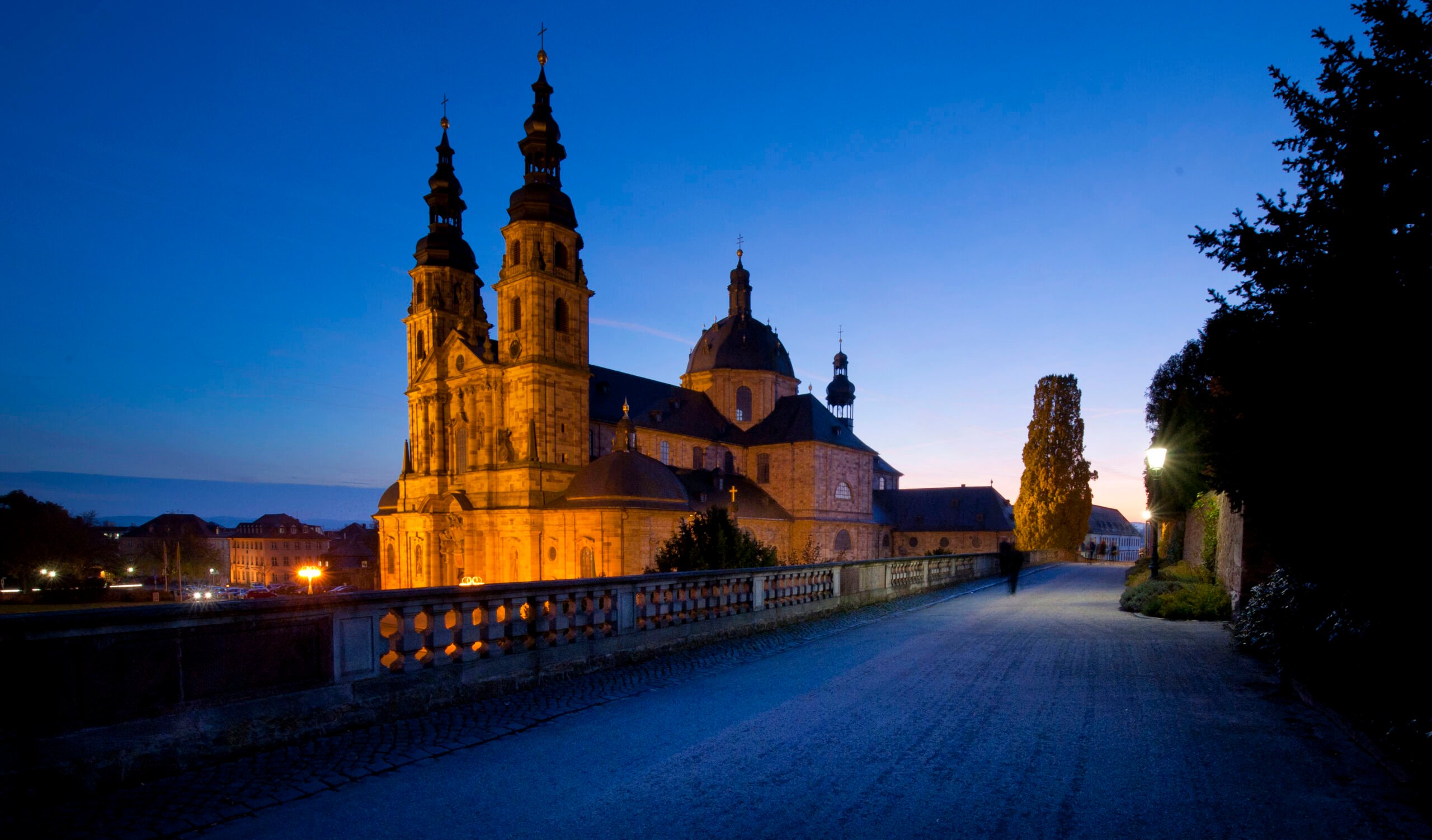 About
The city of Fulda is one of the principal cities of the federal state of Hesse in central Germany. Situated on the Fulda River between the Rhön and Vogelsberg mountains, Fulda is known for its sumptuous baroque architecture, historic churches and religious relics. Founded by followers of the Anglo-Saxon Saint Boniface (c. AD 675–754), best known for his missionary work to the Germanic parts of the Frankish Empire in the eighth century, Fulda remains an important German bishopric. While best known as a place of Christian pilgrimage in the Medieval period, Fulda's thriving modern economy based on small to medium-sized manufacturing companies has yielded one of the lowest unemployment rates of any region within a European Union member state.
Located near the western edge of the Rhön International Dark Sky Reserve, Fulda (population~68,000) is the most significant source of artificial light at night near the Reserve's boundary. As a result, discussions with the City began shortly after the Rhön designation in 2014 concerning its future status with respect to controlling its outdoor lighting for the benefit of preserving conditions in the Reserve. The intent was to create a symbiosis between the City and the Reserve, as ecotourism became an increasingly important component of the region's economic mix. Following the example of the Rhön Biosphere Reserve, the City has secured IDA recognition in its own right. A close analog, in terms of both the size of the city and the proximity to other protected places is Flagstaff, Arizona, U.S.
Designated
2019
Category
International Dark Sky Community (Provisional)
Address
Fulda, Hesse, Germany
Google Maps
Contact
Dominik Hoehl 
Sabine Frank 
Website
Tel.: + 49 (661) 102-1803
Land Area
104.04 km2
Documents
Weather
Click here to find ideal environmental conditions for viewing the night sky in Fulda, Germany (50.55435, 8.15556). Don't forget to plan your trip during the new moon and astronomical twilight to enhance the viewing experience!