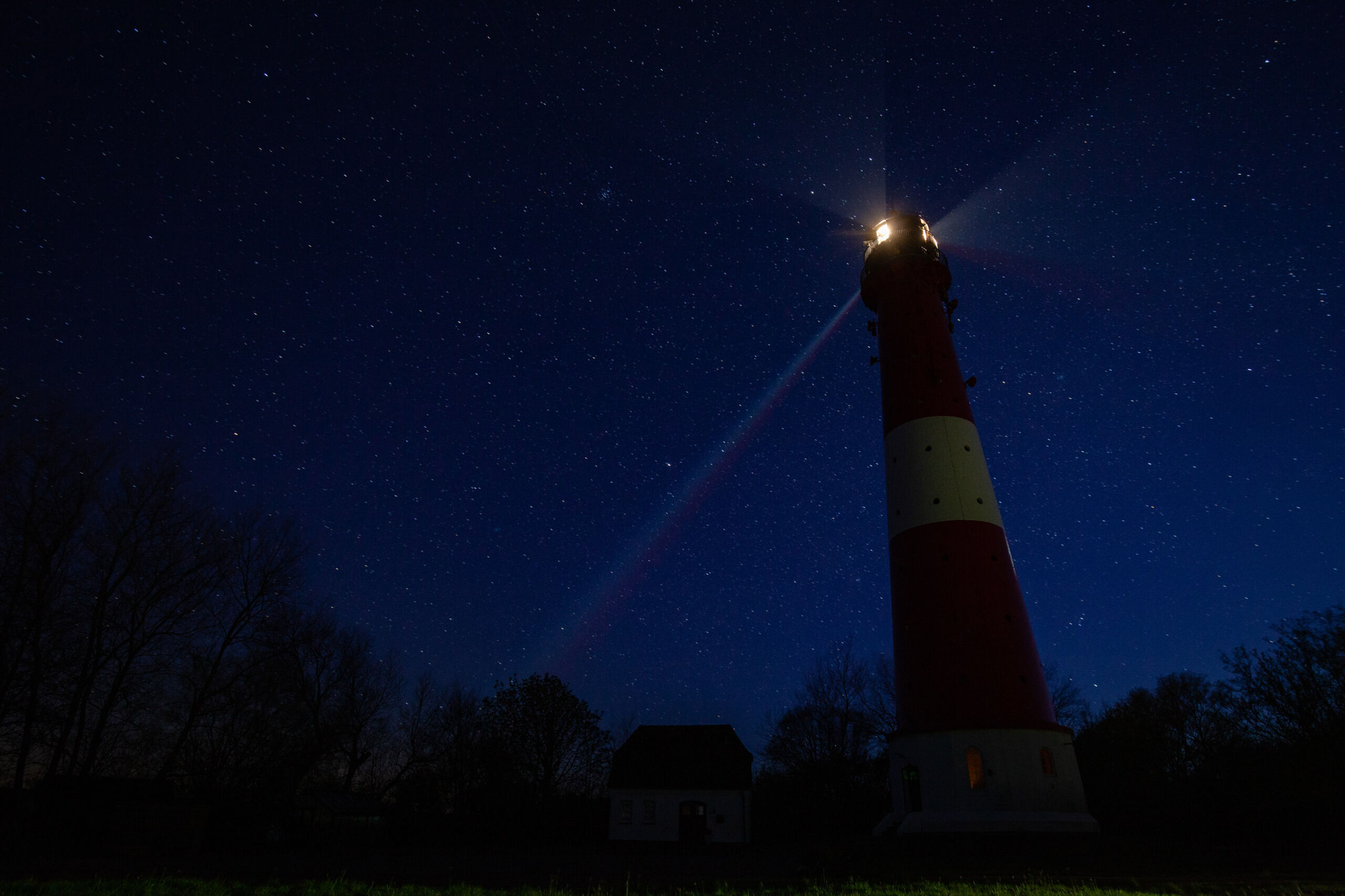 About
Pellworm Star Island is the third largest of the North Frisian Islands in the UNESCO World Heritage Wadden Sea situated in the German National Park Schleswig-Holsteinisches Wattenmeer. The Wadden Sea is one of the last remaining large-scale, intertidal ecosystems where natural processes continue to function largely undisturbed. With 10 to 12 million birds living or resting in the Wadden Sea every year, the National Park around Pellworm belongs to one of the most important sites for coastal birds in the world. Pellworm is an important resting area for protected brent and barnacle geese on their migration between their breeding grounds in Siberia and their winter habitats in the south of Europe. As an almost predator-free island, Pellworm is also a hotspot for oystercatchers and other wading birds that have become rare on the mainland.
By reducing unnecessary artificial light, Pellworm is directly supporting bird migration as well as improving the habitat quality for birds on the island. The landscape around Pellworm itself used to be an extensive lowland area of bogs and marshes that was first settled by Frisians in the 11th century. Archeological remains of the settlements washed away by storm surges throughout the past millennium can still be found in the tidal flats today. In the modern era, Pellworm is well known for offering a unique holiday experience with many interactions with the local population. In order to strengthen the tourist sector, the island aims at increasing overnight stays in a sustainable way by incorporating astrotourism into its economy. Pellworm also belongs to the district (Landkreis) Nordfriesland, which according to the publication "Light Pollution in USA and Europe: The good, the bad and the ugly" (Falchi et al., 2019) belongs to the Top 25 (rank 13) administrative units with least light emission in Europe.
Designated
2021
Category
International Dark Sky Community
Address
Kur- und Tourismus Service Pellworm
Uthlandestraße 2
25849 Pellworm, Germany
Google Maps
Contact
Janina Bursch
Website
Tel.: +49 4844 18940
Land Area
37.4 km2
Documents
Weather
Click here to find ideal environmental conditions for viewing the night sky at Pellworm Star Island, Germany (54.5205, 8.641198). Don't forget to plan your trip during the new moon and astronomical twilight to enhance the viewing experience!