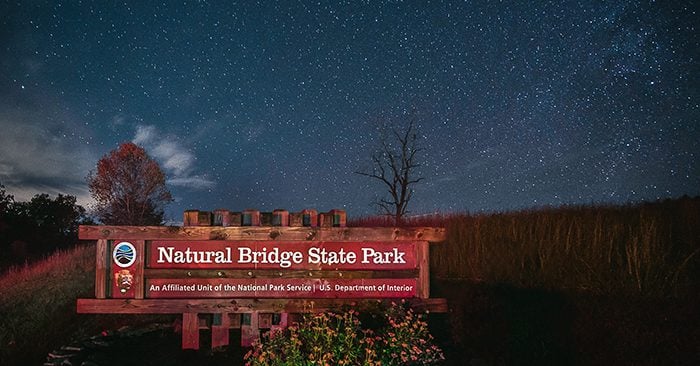 About
Virginia's 37th state park, Natural Bridges was dedicated in 2016. The park preserves 607 hectares of land once owned by U.S. President Thomas Jefferson, including its eponymous feature: a 65-meter limestone arch spanning Cedar Creek. The region's karst terrain is featured throughout the park, with 11 kilometers of hiking trails that lead to spectacular views of the surrounding mountains and the James River valley. Seasonal living history programs highlight the park's rich past, including the significance of the area's dark night skies.
Designated
2021
Category
International Dark Sky Park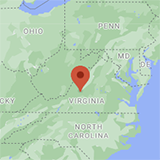 Address
6477 South Lee Highway
Natural Bridge, VA 24578 USA
Google Maps
Contact
Mr. James Jones
Website
Tel.: +1 540-291-1326
Land Area
6.1 km2
Documents
Weather
Click here to find ideal environmental conditions for viewing the night sky at Natural Bridge State Park (37.62558, -79.54361). Don't forget to plan your trip during the new moon and astronomical twilight to enhance the viewing experience!