Infographics
Visual methods help people understand the complex issues of light pollution.
Infographic
Light pollution wastes light, energy, and money, and drives climate change
This useful six-panel infographic breaks down the data on the amount of energy and money wasted due to bad lighting in an easy-to-understand manner. Share these images on social media or via email, or download and print them out to distribute at your next event.
Updated 2022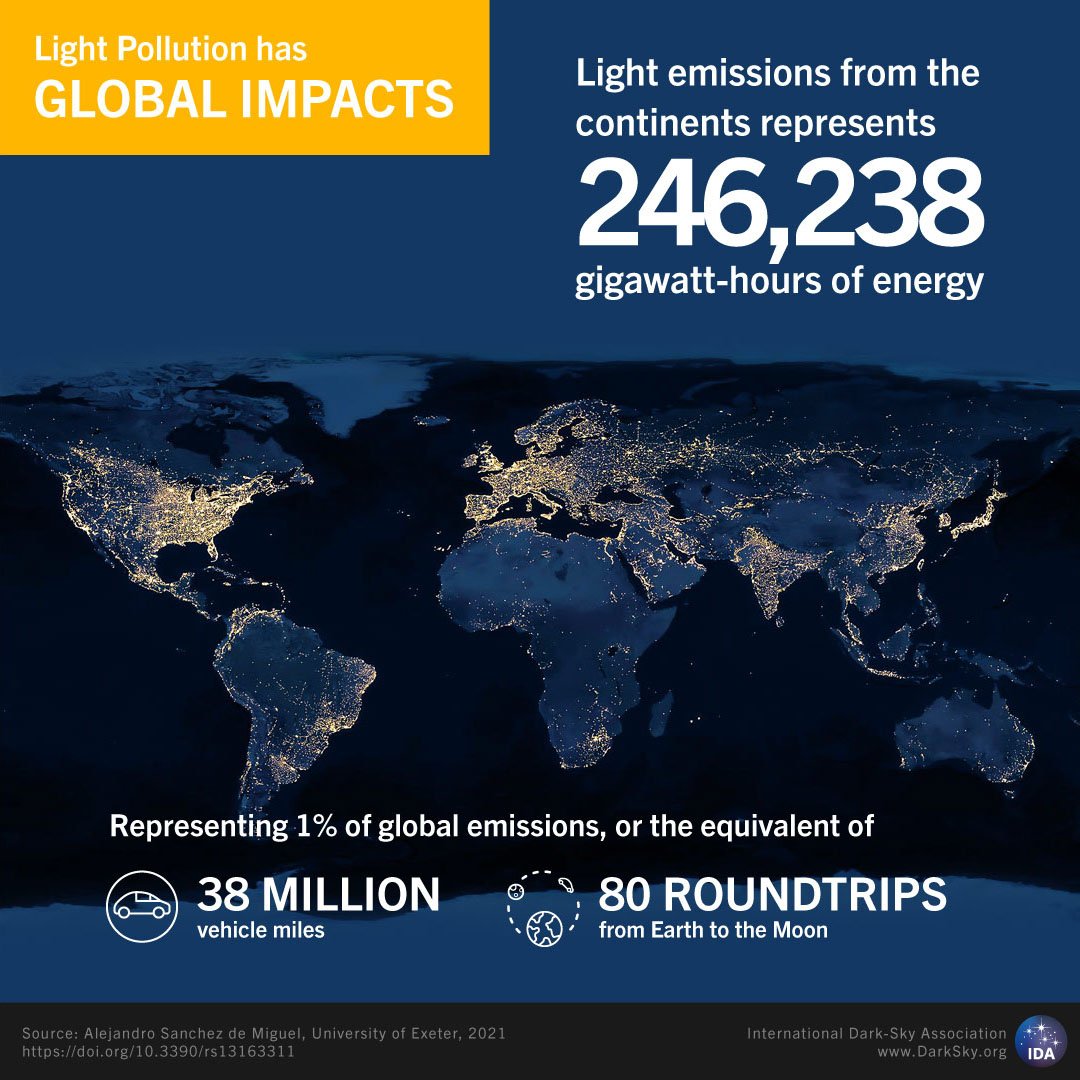 Download the set as:
Set of 6 separate JPG images for posting on the web or social sharing (ZIP)
All 6 on one 11×17″ page for printing (PDF)
---
Infographic card
Light Pollution Solution postcard
Everybody can do something to stop light pollution, and now we have a postcard explaining exactly what you can do! The front has our Dark Sky Week logo, and the back has colorful infographics giving people simple solutions to help protect the night sky.
Front of Light Pollution Solution Postcard (PDF)
Back of Light Pollution Solution Postcard (PDF)
---
Interactive Website
Skyglow: Light Pollution & the UK's Changing Skies
This interactive infographic investigating the growth and change of light pollution in Britain was commissioned by Hillarys, the United Kingdom's leading supplier of made-to-measure window dressings and sponsor of the UNESCO International Year of Light (2015). Users can learn basic facts about outdoor light usage in the UK and watch the evolution of historic and forecasted trends in light pollution from 1992 through 2025.