DarkSky Technical Committee
The DarkSky Technical Committee is made up of highly skilled lighting specialists and environmental scientists, and provides guidance to the Board, Executive Director, and staff on policies and guidelines related to outdoor lighting practices.
---
Co-chair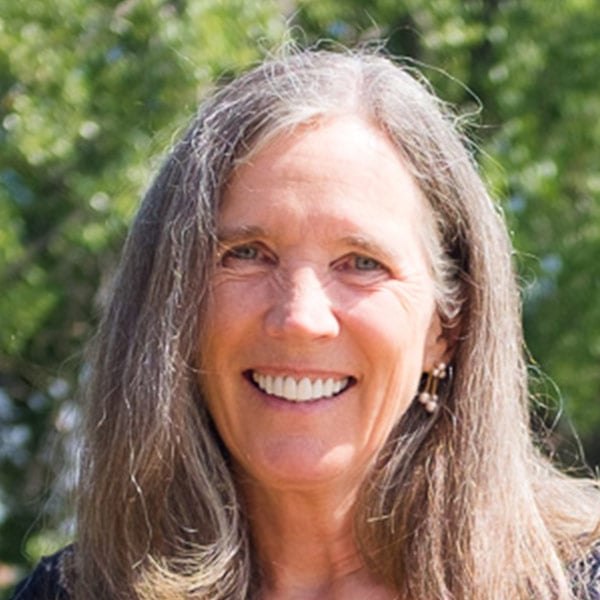 Nancy Clanton, PE, FIES, FIALD, LC, LEED Fellow
CEO, Clanton & Associates, Inc.
U.S.
Nancy Clanton is the founder and CEO of Clanton & Associates, a lighting design firm specializing in sustainable and regenerative design. Nancy is passionate about lighting design that supports human visual comfort while also preserving dark skies and reducing the environmental impact on flora and fauna. As co-chair of the DarkSky/IES Model Lighting Ordinance Committees, chair of the IES Lighting for Outdoor Public Spaces Committee, former chair of the IES Outdoor Environmental Lighting Committee, and a contributor to the IES TM-15 B.U.G. rating system, Nancy brings a wealth of technical application expertise.
In addition to her work with IES, Nancy is a registered Professional Engineer, a member of the National Academy of Science committee on the assessment of solid-state lighting, and an International Standards Organization (ISO) 205 WG 7 U.S.A. delegate.
Nancy's numerous awards include the 2013 Dark Sky Defender Award, the 2018 Edison Report Lifetime Achievement Award, 2014 ACEC Colorado Outstanding Woman Engineer Award, the International CleanDesign Award, and the 2021 CU Engineering Distinguished Alumni Award from the University of Colorado at Boulder.
LinkedIn: https://www.linkedin.com/in/nancy-clanton
Twitter: https://twitter.com/ClantonAssoc
Facebook: https://www.facebook.com/Clanton-and-Associates-Inc-660689364052374/
---
Co-chair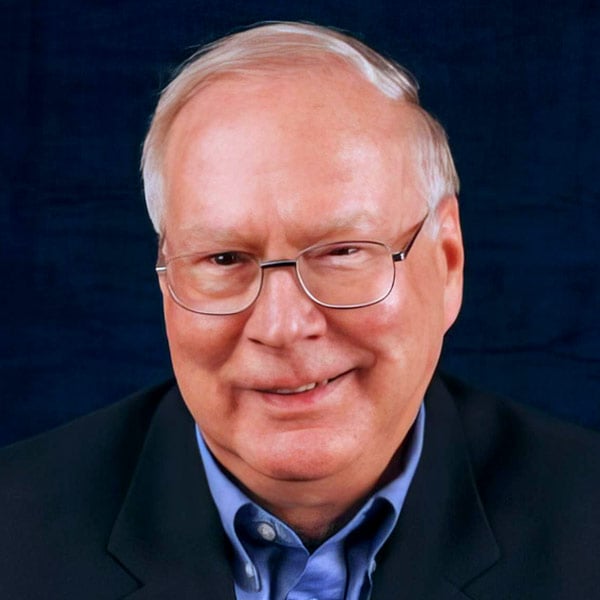 Terry McGowan
Illuminating engineer / designer, Lighting Ideas Inc.
U.S.
Terry is a longtime member of DarkSky and has served on the DarkSky Board (8 years) and as chair of the Technical Committee.
He was with GE Lighting in Cleveland, Ohio, for 38 years, first as a lighting application engineer and then manager of application engineering & training. Terry retired in 1998 and opened his own consulting business, Lighting Ideas, Inc., which is involved in lighting research, lighting education, and outdoor lighting applications. He worked with the Geauga Parks District on the designation of Geauga Observatory Park (Montville, Ohio) as a Dark Sky Park and is a member of the DarkSky Ohio chapter.
Terry is a fellow of the Illuminating Engineering Society, a recipient of the IES Medal Award, and a member of the International Commission on Illumination. His education includes a B.S. from Case Western Reserve University in Cleveland in Electrical and Illumination Engineering.
---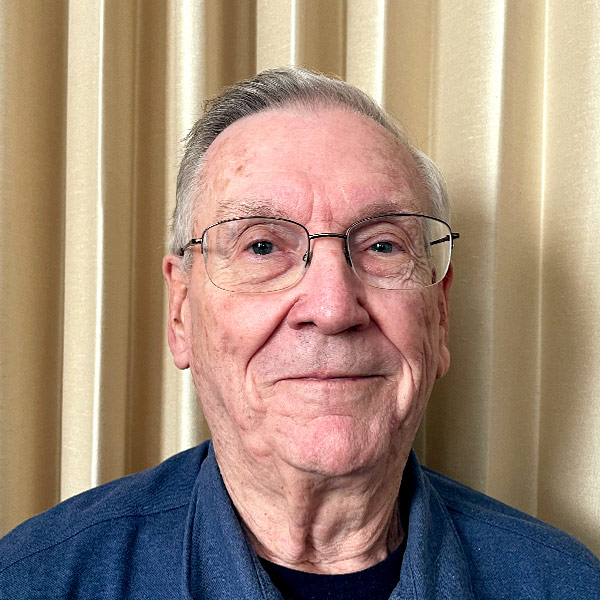 Robert Adams, Ph.D.
Managing partner, C&W Energy Solutions LLC
U.S.
Robert Adams earned his Ph.D. from Brown University. Over his career, he has acquired a depth and breadth of experience in research and development, resulting in the introduction of new technology in the marketplace.
Now, as founder and president of C&W Energy Solutions, Dr. Adams is a pioneer in utilizing the science of lighting to effect change in the ecology. Recent field studies undertaken with the Mauna Kea Observatory on the big island of Hawai'i and the Smithsonian Institute in the Amazon Rainforest have successfully demonstrated the company's cutting-edge products' ability to address unique environmental challenges.
---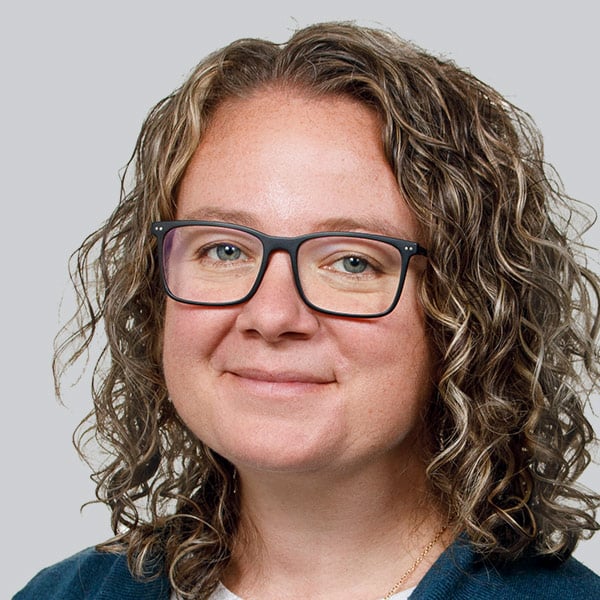 Dr. Darcie Chinnis, PE, IALD, MIES, LEED AP BD + C, WELL AP
U.S.
Darcie has worked in the lighting industry since 2005 designing and engineering complex lighting and control systems for a wide range of project types. Her projects have been honored with a number of IES Awards of Merit. She brings strong working experience in daylighting, controls, energy codes, environmental impact assessment, and light pollution. She particularly enjoys projects focusing on the user experience, such as lighting designs intended to evoke an emotion, tell a story, or meet a particular visual need.
Darcie is a registered Professional Engineer in the State of Colorado, a professional member of the International Association of Lighting Designers, a LEED Accredited Professional in Building Design and Construction, a WELL Accredited Professional having served on IWBI's COVID-19 Task Force and Airport Advisory, a past member of the DarkSky Board of Directors, an active member of the Illuminating Engineering Society, and a committee member for the non-energy revisions to the Denver Green Code.
LinkedIn: https://www.linkedin.com/in/darcie-chinnis/
---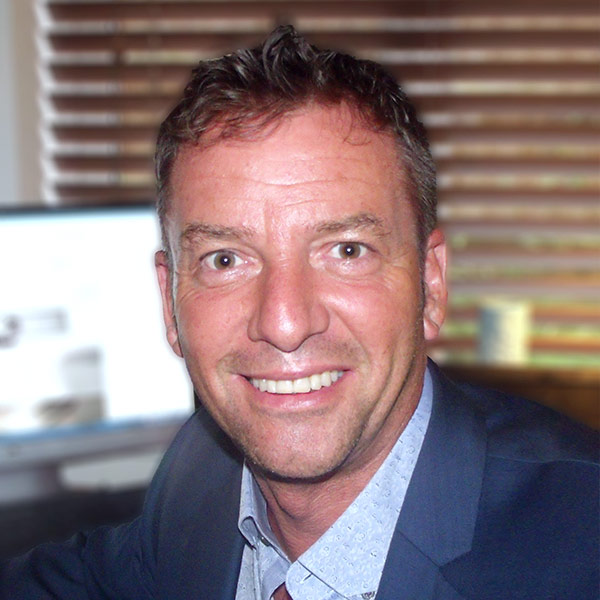 Paul Gregory
Global specification & training director, Dyson
U.K.
Paul originally trained in audio-visual and theater lighting design after leaving the British Army in 1991, has spent over 25 years in senior architectural lighting specification roles for Sylvania and Eaton Cooper, and now heads-up global specification and training for Dyson Professional.
Paul is an active member of both the chartered institute of building services engineers CIBSE and the Society of Light and Lighting (SLL), regularly contributing to debates and white papers on lighting technology and metrics.
Paul is a keen amateur astronomer and conservationist and is promoting the vision and membership of DarkSky in the U.K.
---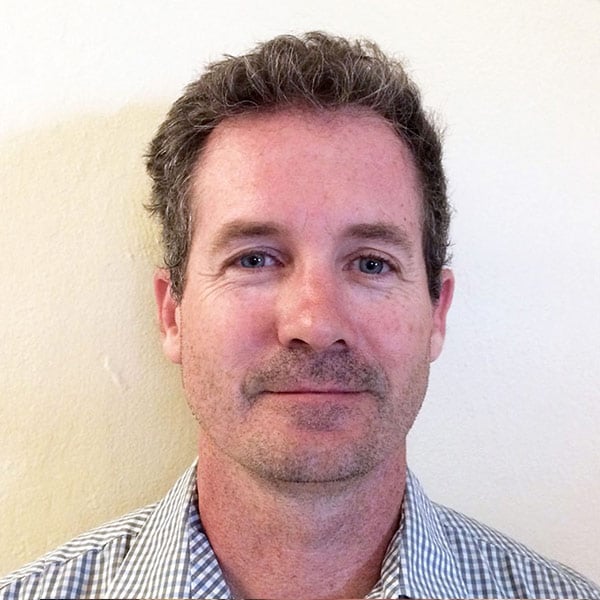 Chad Moore
U.S.
Chad Moore holds degrees in heography and earth science and has a longtime interest in the beauty and science of the night sky.
From 1999 to 2015 he led the U.S. National Park Service Night Skies Program, establishing a conservation ethic and strategy addressing natural nightscapes.
Chad has published papers on the measurement of light pollution, visual characteristics of a natural night sky, and cultural astronomy, and has supported the research of several avenues of inquiry surrounding the night sky. Working with naturalists and interpreters, he codeveloped a curriculum for communicating the impact light pollution and motivating conservation.
Chad co-authored DarkSky guidance on International Dark Sky Parks in 2006 and International Dark Sky Reserves in 2009, and has served on the DarkSky Technical Committee since 2017.
---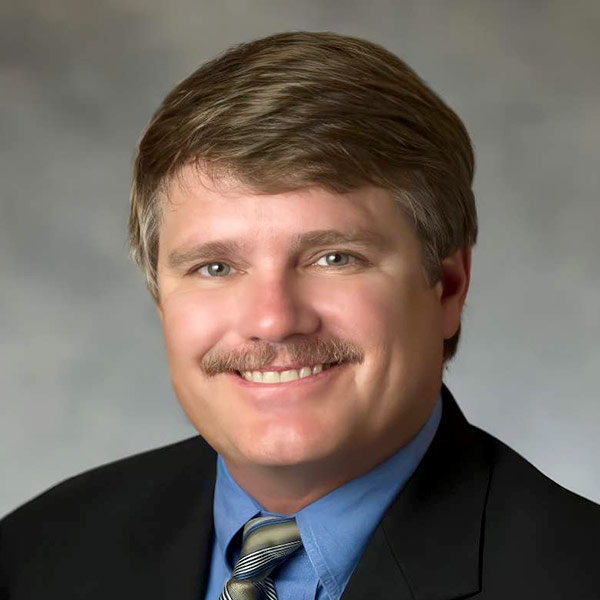 Christian K. Monrad
Principal, Monrad Engineering, Inc.
U.S.
Chris is registered as a Professional Engineer (Electrical) in Arizona (37386), New Mexico, California, and Pennsylvania, with more than 40 years of experience in design and construction phase activities for various outdoor lighting-related projects. His expertise includes master planning activities with representatives of the University of Arizona, Pima Community College, Marana Airport, Tucson Airport Authority, City of Tucson, Pima County, and numerous school districts and private entities throughout Southern Arizona.
Chris is involved with various technical and professional societies, serving twice as president of the DarkSky Board of Directors and as a board member for 21 years, and as past president of the Southern AZ Section of the Illuminating Engineering Society. He was awarded Fellow status of the IES in 2021.
Chris has recently worked with over 20 municipalities around the U.S. to facilitate logical, economical, and astronomically and ecologically sensitive transitions from HID to LED street lighting systems, to preserve the economic vitality of astronomical and optics industries as well as to protect the night sky for all citizens. Approximately 600,000 luminaires, total, are anticipated to be replaced in these locales.
---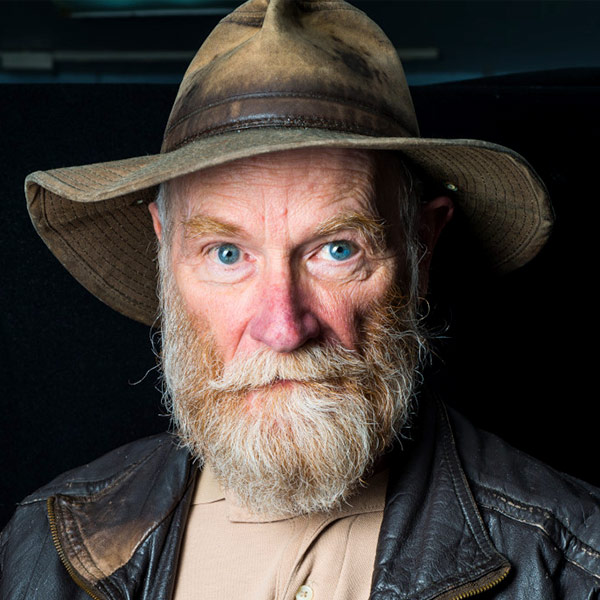 Kirt W. Rusenko, Ph.D.
Marine conservationist, City of Boca Raton at Gumbo Limbo Nature Center
U.S.
Kirt was the marine conservationist for the City of Boca Raton, based at Gumbo Limbo Nature Center, from 1995 until his retirement in 2021. He was in charge of the Boca Raton Sea Turtle Conservation and Research Program, which monitors sea turtles on Boca Raton's five miles of beaches. He has been working on reducing many forms of environmentally destructive lighting that negatively impact sea turtles, even in areas with no beachfront lighting. Additionally, he took part in developing dark sky ordinances for three counties in Florida and worked on a team to put 2700K street lights in Lake Worth and Lantana, FL.
Kirt was awarded the 2012 Lighting Design Award and a 2013 Dark Sky Defender Award from DarkSky International.
Previously, he was a research assistant professor of dermatology at the University of North Carolina Medical School in Chapel Hill, a research and development scientist for Thermo Separation Products in Riviera Beach, FL, and an environmental specialist for Florida Power and Light at the St. Lucie Nuclear Power Plant.
---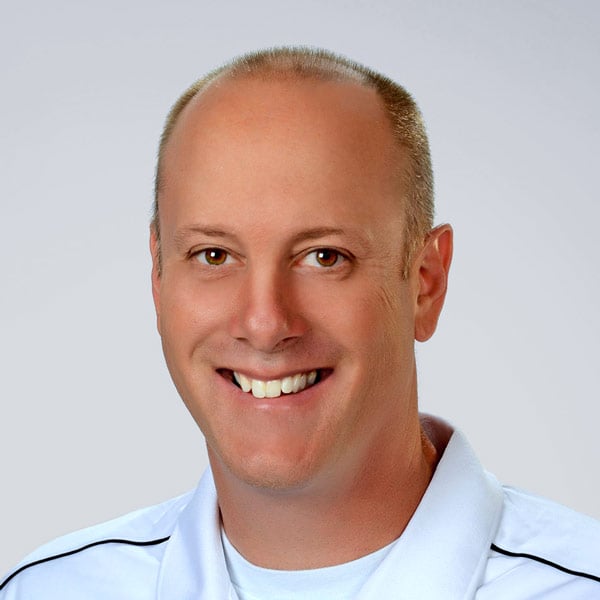 Brad Schlesselman
Senior research engineer, Musco Lighting
U.S.
Brad is responsible for various lighting and vision research projects at Musco Lighting in Oskaloosa, Iowa. He began his lighting career as a lighting designer for Musco in 1998. In 2001, he successfully completed the National Council on Qualifications for the Lighting Professions' Lighting Certification (LC) exam. In 2005, he took on the role of lighting specialist, with emphasis on technical training and education. In 2012, he became a senior research engineer engaged with vision research on the intrinsically photosensitive retinal ganglion cells (IPRGC) and melanopsin receptors and their role in perceived brightness.
During his time with Musco, he has participated in numerous speaking engagements and is currently a co-chair of the Outdoor Nighttime Environment Committee (IES).
He also serves on the DarkSky Board of Directors.
---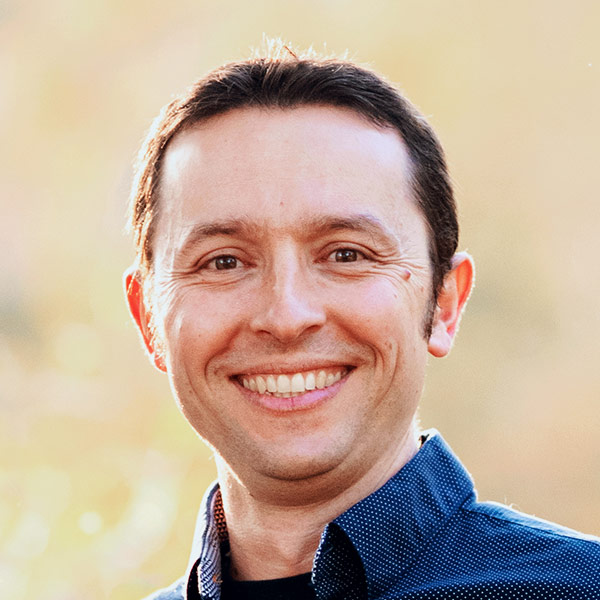 Jeremy White
Physical scientist, U.S. National Park Service
U.S.
Jeremy White is a physical scientist with the National Park Service Natural Sounds and Night Skies Division. He has over ten years of experience collecting light pollution data in national parks and developing tools and techniques to characterize the nighttime environment.
Jeremy is currently working with federal agencies, lighting standards bodies, and lighting manufacturers to help develop sustainable outdoor lighting practices for parks and protected places. He is also assisting with research projects in parks investigating the impact of outdoor lighting on ecological systems and park visitor perceptions and enjoyment.
In addition to light pollution research, Jeremy is also an avid astronomer and astrophotographer, enjoying every minute he can get under the starry skies. He holds a degree in Wildlife Biology from California Polytechnic State University San Luis Obispo and a Graduate Certificate in Data Analysis from Colorado State University.
---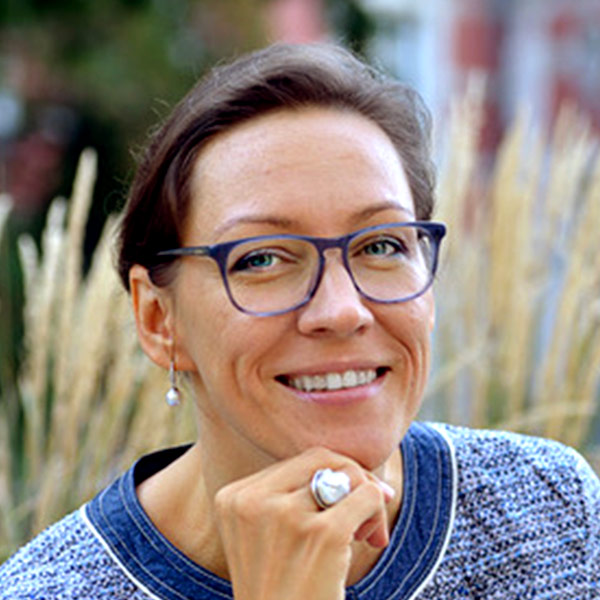 Karolina M. Zielinska-Dabkowska
Asst. prof. dr., GUT LightLab, Gdansk University of Technology (GUT)
Poland
Karolina is a chartered RIBA architect and award-winning practicing lighting designer. She is also an assistant professor at the Faculty of Architecture, Gdańsk University of Technology, Poland, and co-founder of GUT LightLab, where she researches various aspects of light and lighting in the built environment.
Actively engaged in the work of international organizations, including the International Association of Lighting Designers (IALD), the Illuminating Engineering Society (IES), and the International Commission on Illumination (CIE). Karolina is well known for her critical voice on urban lighting and light pollution, providing guidelines and sharing best practices for nighttime illumination to policymakers, investors, lighting professionals, and manufacturers.
In 2015, she was awarded the Professional Lighting Design Recognition Award in the Research category for her work on the nonvisual effects of light on humans, flora, and fauna. Karolina regularly speaks at international lighting design and light pollution conferences and has published her work in scientific journals such as Nature and Sustainability.
---
Organizational liaisons
American Astronomical Society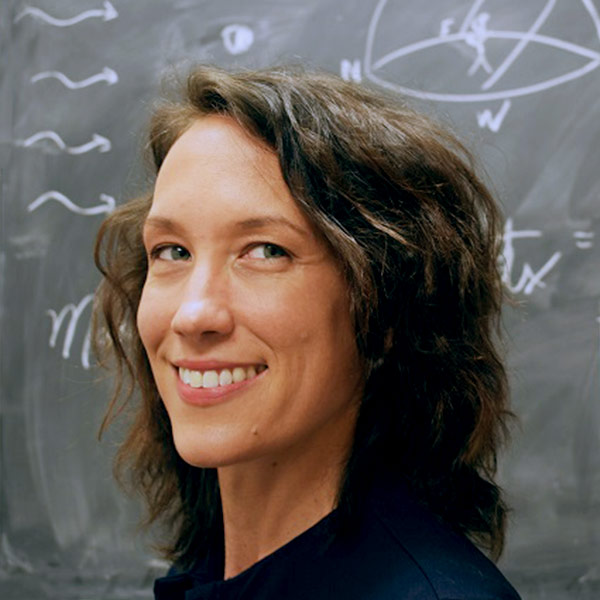 Michelle Wooten
Assistant professor of astronomy education, University of Alabama at Birmingham
U.S.
Dr. Michelle Wooten is an assistant professor of Astronomy Education at the University of Alabama at Birmingham. She welcomes the world of astronomy to hundreds of non-science majors each semester in both online and face-to-face contexts. Dr. Wooten also leads the southeast's DarkSky chapter, Starry Skies South.