My neighbor's lighting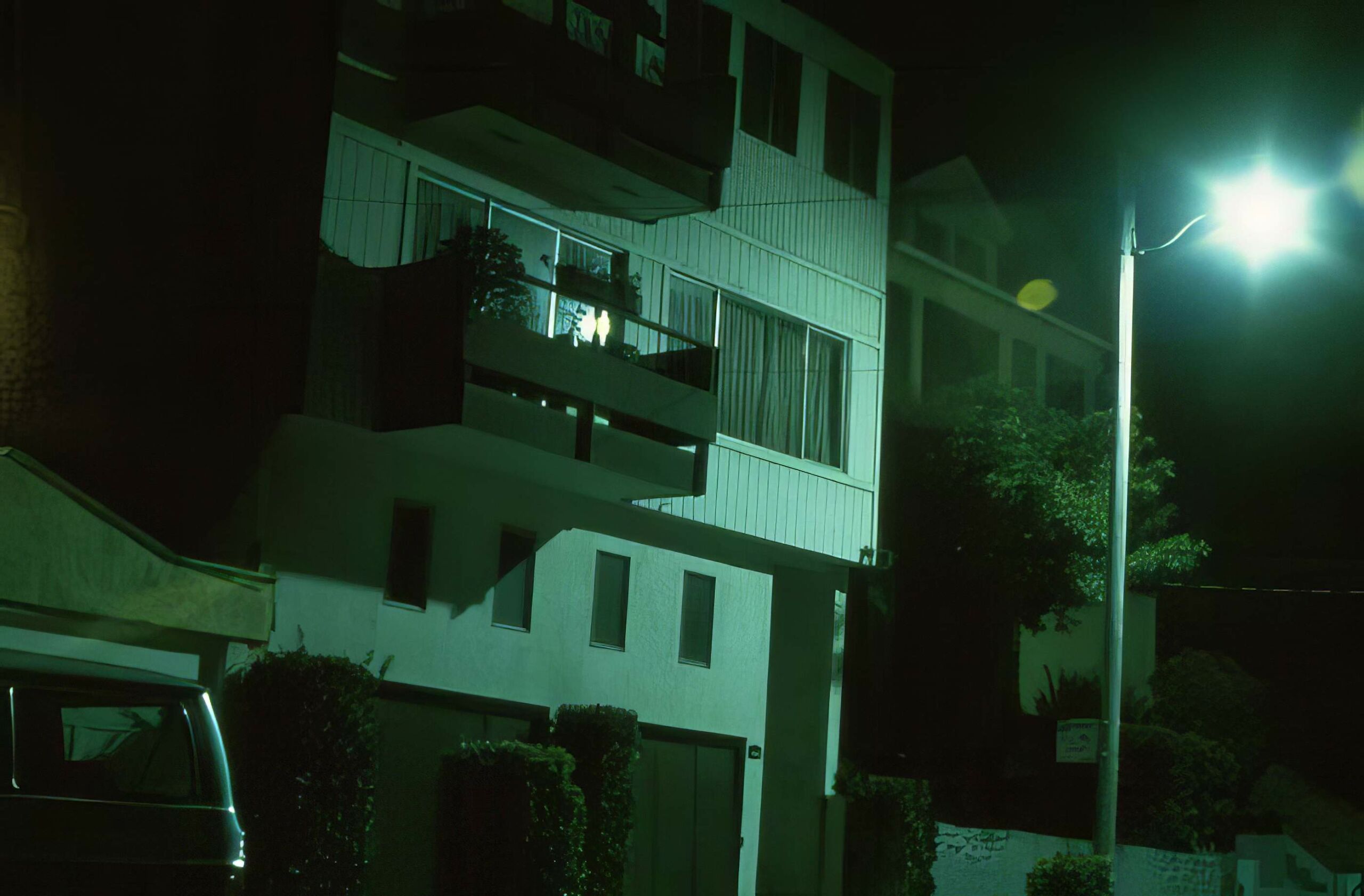 Many of us have experienced this scenario: A neighbor installs a new light fixture on their property. It's unshielded and casts a bright light that spills onto your property and perhaps even inside your home.
This is known as light trespass, which can cause much agony and frustration. Although DarkSky doesn't get involved in neighbor disputes, we have provided the following guidance to help you resolve your problem.
If the nuisance lighting is from streetlights, see our street lighting page.
To be fair, your neighbor may not even realize that their unshielded lighting is shining on your property, wasting energy and money, and creating a safety hazard.
Many people believe that more and brighter lighting makes us safer, but no conclusive evidence suggests that's true. In fact, glare from unshielded lights can make it difficult to see into shadowed areas, where people can hide. And bright lighting can even make it easier for criminals to work.
So, how do you talk to your neighbor about this situation? We suggest taking the following steps to approach your neighbor about their lighting that is negatively affecting you. While you're at it, talk to your neighbor and your community about the value of DarkSky lighting principles implemented at home.
Practical actions
Make friends, not enemies. Your neighbors probably don't even realize their lighting is bothersome.
Stay positive and don't argue. Be tactful and understanding about your neighbor's right to light their property.
Suggest alternatives to their current fixture. Ask them to move the light, shield it, or add a motion sensor, so it's activated only when needed. Offer to help get this done.
Be informative. Talking to your neighbor is a great opportunity to be an advocate for good lighting. There are many reasons to use dark sky friendly lighting. Read up on the issues regarding light pollution. DarkSky also has several educational resources that can be useful.
It's useful to know the local costs of electricity (in the U.S., this is typically expressed as cents per kWh) and the local lighting control ordinances. This information is available on most city websites, from your regional utility company, and on your utility bill. DarkSky also has this useful guide to help you determine whether there is a lighting ordinance in your town.
You may also want to compile a list of local businesses or homes in the neighborhood with good quality lighting as an example of effective security measures that are dark sky friendly.
Having a list of shielded light fixtures to provide as alternatives to your neighbor's current lighting is also recommended. Use our DarkSky Approved Lighting database to find DarkSky Approved fixtures and devices.
Don't dismiss their need to feel safe. Remember that home is a place where everyone wants to feel relaxed and safe.
Explain that light trespass is a form of light pollution, but we strongly advise that you don't threaten legal action. The idea of a lawsuit can create bad feelings in the whole neighborhood.
Remember that everyone wants the same thing: a chance to relax in their own environment. Work together to create an atmosphere that benefits the community.
Write a letter. You may find it useful to put your thoughts on paper. We have provided a "Sample letter to your neighbor" (download in RTF format or DOCX format) to get you started. Additionally, you can view a recorded presentation on this subject (YouTube).